Florence Pugh Spoke Out About Hate Her Instagram Post Received Regarding Her Boyfriend Zach Braff's Birthday Post
2019 was truly actress Florence Pugh's year. It was last year that Pugh really blew up and became a household name. In addition to being nominated for her first Oscar, she starred in several hit movies like Fighting with My Family, Midsommar, and Little Women. Now, she's also starring alongside Scarlett Johansson in the long-awaited Black Widow film. With that added success comes added scrutiny in her personal life, which includes boyfriend Zach Braff. Now, Pugh spoke out about hate she received on a recent Instagram post and how it's not acceptable on her page.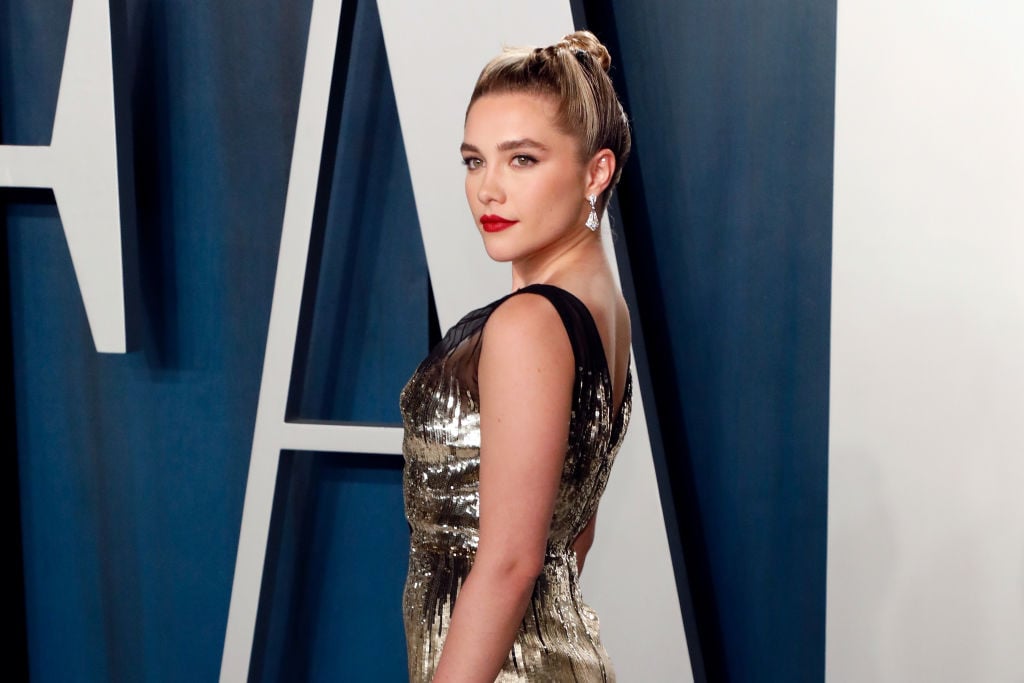 Florence Pugh posted a 'Happy Birthday' post for boyfriend, Zach Braff
On April 6, Pugh posted an Instagram post for her boyfriend Zach Braff's birthday. She captioned it with, "Today we shall smile wider than the clouds are grey. April 6th and we're celebrating hard! Happy Birthday wishes, boogies and cheers for this special person. Raise those bubbles and jiggle!"
The two have never really been public on Instagram about their relationship, but they've been reportedly together since April 2019. Aside from being seen out in public, Braff has posted Instagrams with Pugh in a group, but Pugh's recent post would be the first time either explicitly wrote about their relationship. Pugh has responded to hate comments before, but with the birthday post, she had to turn off comments because of the abuse it got.
She spoke out about the hate she received because of who she's dating
On April 8, Pugh posted an IGTV video about her "relationship with Instagram." In her caption, she specifically wrote, "To those of you that this video applies to- please listen. Please learn. Being hateful is not trendy" regarding those that hurled hate comments for her Braff birthday post. 
She started off the video by saying that she debated even posting anything in response, but that she eventually decided to for her "own peace of mind." 
"Within about 8 minutes of the photo being posted, I had about 70 percent of the comments hurling abuse and being horrid and basically bullying someone on my page," Pugh said. She stated that it was the first time she ever had to turn off the comments on an Instagram post. Pugh said she's never encouraged that behavior and her page has always been a place that embraces light and positivity. 
"I will not allow that behavior on my page. I'm not about that. It makes me upset," she continued. "It makes me sad that during this time, when we really all need to be together, we need to be supporting one another, we need to be loving one another. The world is aching and the world is dying. And a few of you decided to bully for no reason."
Pugh stated that no one has the right to tell her who to date and hate has no place on her page
Getting a bit more assertive, Pugh simply stated that she's an adult. She's been working since she was 17 and has paid her taxes since she was 18. She's an adult and no one has the right to dictate who she dates.
"I am 24 years old. I do not need you to tell me who I should and should not love, and never in my life would tell someone [else] who they can and can not love," Pugh said. "It is not your place and really has nothing to do with you."
Near the end of the video, she directs her attention to the haters again, saying: "If those rules are something you do not like, then please unfollow me. Because the abuse you throw at him, is abuse you're throwing at me, and I don't want those followers."
Pugh expressed that she wants to continue her cooking videos and sharing her favorite songs to dance to, but that the "embarrassing" comments against Braff are unwelcome and could jeopardize whether she posts or not. 
"I don't know when cyberbullying became trendy, I don't know when it became a point system," she said. She then finished the video again, calling for positivity in a time of crisis, but also always. 
Ariana Grande commented and shared how she relates to Pugh's post as well
The post already has a lot of positive feedback, and many celebrities are rallying behind Pugh's message. Pugh has also responded to hate already on her post. Someone said, "Just don't date someone like 20 years older than you? That's disgusting." To which Pugh responded, "You can kindly unfollow me. Thank you x." And another person ranting about "freedom of expression," prompted Pugh to comment, "There is no place for unnecessary hate," followed by another urge for them to unfollow.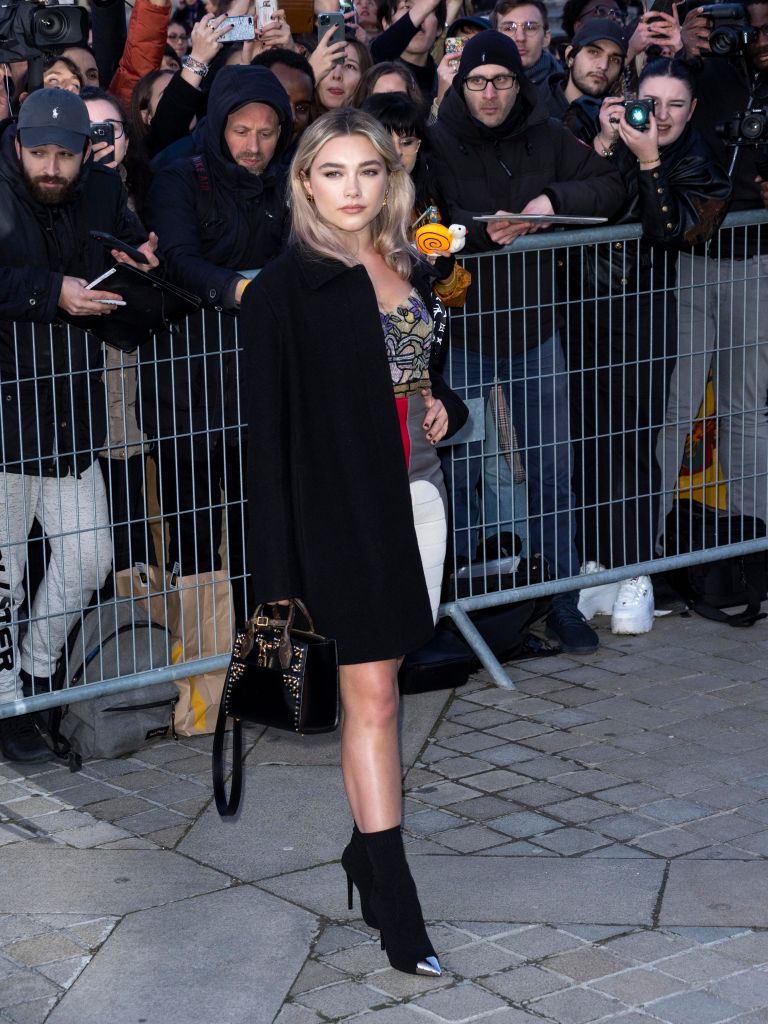 Ariana Grande commented, "Oh I love and appreciate u so much" and "'being hateful is not trendy' a new tattoo for my chest." Grande proceeded to also share Pugh's IGTV on her personal Instagram story. Grande wrote, "Sharing special, personal life things that make u happy on the internet can be truly traumatic." She then wrote about how she stopped to protect her loved ones. "I just wanted to share this and let u know how perfectly u expressed this and how appreciated u are for doing so @florencepugh."
So while Pugh is spreading positivity and shutting down the haters, it looks like she also just made a new friend in Grande too.