Foo Fighters Cancel All Tour Dates Following Taylor Hawkins' Death — Fans Doubtful of Grammy Awards Performance
Foo Fighters have canceled all their upcoming tour dates following the death of their drummer, Taylor Hawkins. Fans are now doubting whether the band will perform at the Grammys as planned.
Following the death of their drummer, Taylor Hawkins, on March 25, Foo Fighters have canceled all upcoming tour dates. The band is also set to perform during the Grammy Awards on April 3. However, some fans are doubting whether they will attend.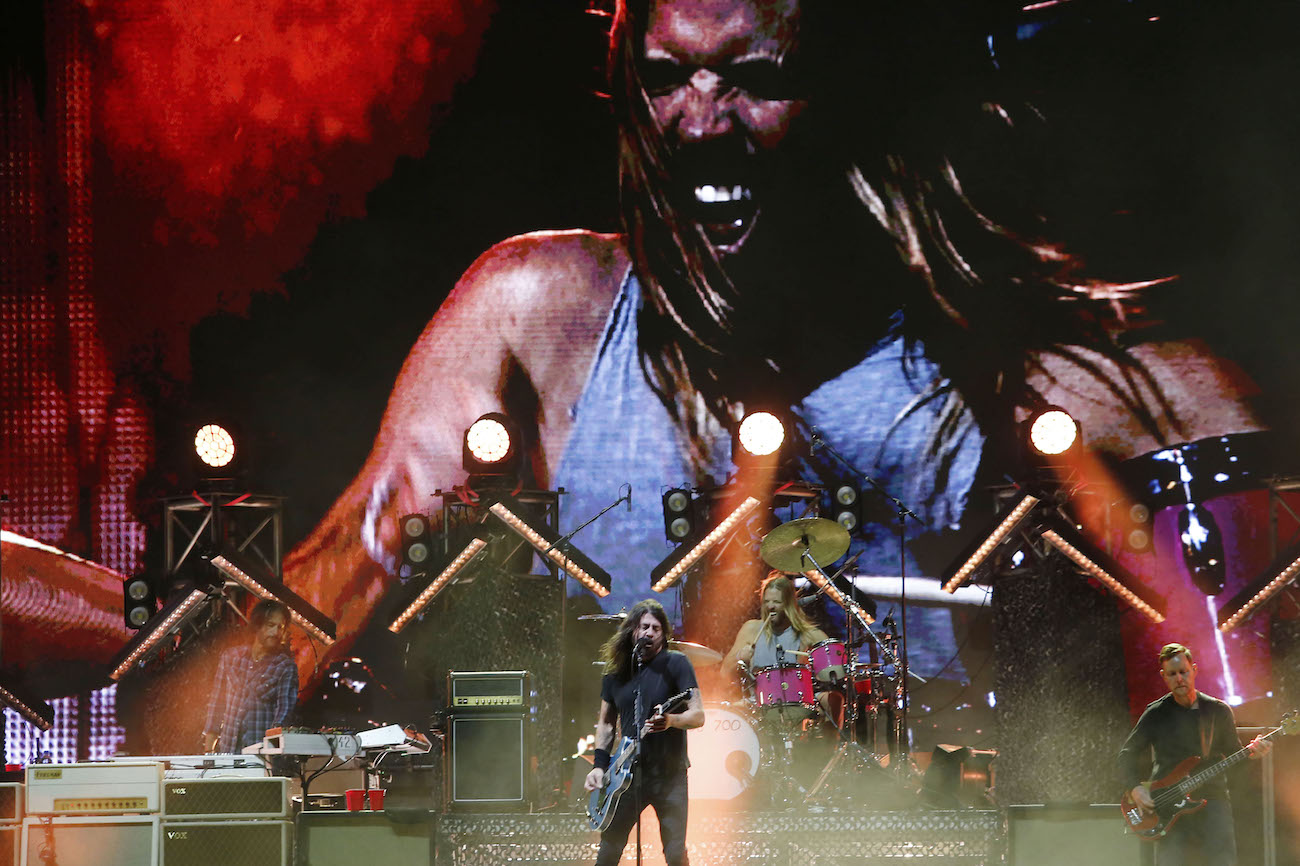 Foo Fighters drummer, Taylor Hawkins, was found dead in his hotel in Columbia
On March 25, Foo Fighters shared a statement on their social media revealing Hawkins had died.
"The Foo Fighters family is devastated by the tragic and untimely loss of our beloved Taylor Hawkins," the band wrote. "His musical spirit and infectious laughter will live on with all of us forever. Our hearts go out to his wife, children and family, and we ask that their privacy be treated with the utmost respect in this unimaginably difficult time."
Hawkins had played with the band days before on the South America leg of their tour. He was found dead in his hotel room in Bogotá, Colombia. Colombian authorities have since released a preliminary toxicology report claiming that Hawkins had 10 substances in his body at the time of his death, including marijuana, opioids, and antidepressants.
Fans of Hawkins took to social media to post their tributes, as did many celebrities. Stevie Nicks even penned a poem in Hawkins' honor.
Foo Fighters have canceled all upcoming tour dates
According to Variety, Foo Fighters have canceled all upcoming tour dates.
A statement from the group reads: "It is with great sadness that Foo Fighters confirm the cancellation of all upcoming tour dates in light of the staggering loss of our brother Taylor Hawkins.
"We're sorry for and share in the disappointment that we won't be seeing one another as planned. Instead, let's take this time to grieve, to heal, to pull our loved ones close, and to appreciate all the music and memories we've made together.
With Love, Foo Fighters."
Foo Fighters were scheduled for numerous shows in North America and Europe for most of 2022. A day before Hawkins' death, the Grammy Awards announced that Foo Fighters would be performing during the awards on April 3.
However, Variety and fans are doubtful that the performance is going ahead.
Fans are doubtful that the band will appear at the Grammy Awards
Foo Fighters have yet to announce whether they're still performing at the Grammy Awards or attending at all. Fans aren't hopeful but understand if they choose not to appear.
One fan on Twitter wrote, "Did CBS just announce that Foo Fighters will play the Grammys? Cause, I'm guessing … not."
ESPN's Sarah Spain wrote on March 27, "Foo Fighters are set to play the Grammys next weekend? Man, if that happens it's gonna be waterworks all night."
A fan replied to Spain's Tweet with: "I hope they don't. they need time to process and heal. I love the Foo Fighters enough to want to see them deal with this tragic loss with some respect and some privacy. Forget about the damn Grammys they give us their best let's give them some relief."
Many fans have speculated whether Foo Fighters will appear. Others wish for an update from either Foo Fighters or the Grammy Awards.
When Hawkins slipped into a coma after a heroin overdose in 2001, Grohl contemplated leaving music behind. Let's hope he's not thinking that now.
How to get help: In the U.S., contact the Substance Abuse and Mental Health Services Administration helpline at 1-800-662-4357.