Food Network Star Aarti Sequeira's New Book 'My Family Recipe Journal'
In 2010, Aarti Sequeira was crowned the winner of Food Network's culinary contest Food Network Star. It kicked off a career with the channel, including her own show, Aarti Party, which began airing after her win. Most recently, she's also served as a judge on the popular cooking competition Guy's Grocery Games.
For the Mumbai-born and Dubai-raised Sequeira, food isn't just what's for dinner tonight. It's part of every family's history and future. Her new book, My Family Recipe Journal: With Prayers and Scriptures, invites anyone wanting to preserve their family's legacy to fill its pages with those recipes that defined holidays, special moments, and memories.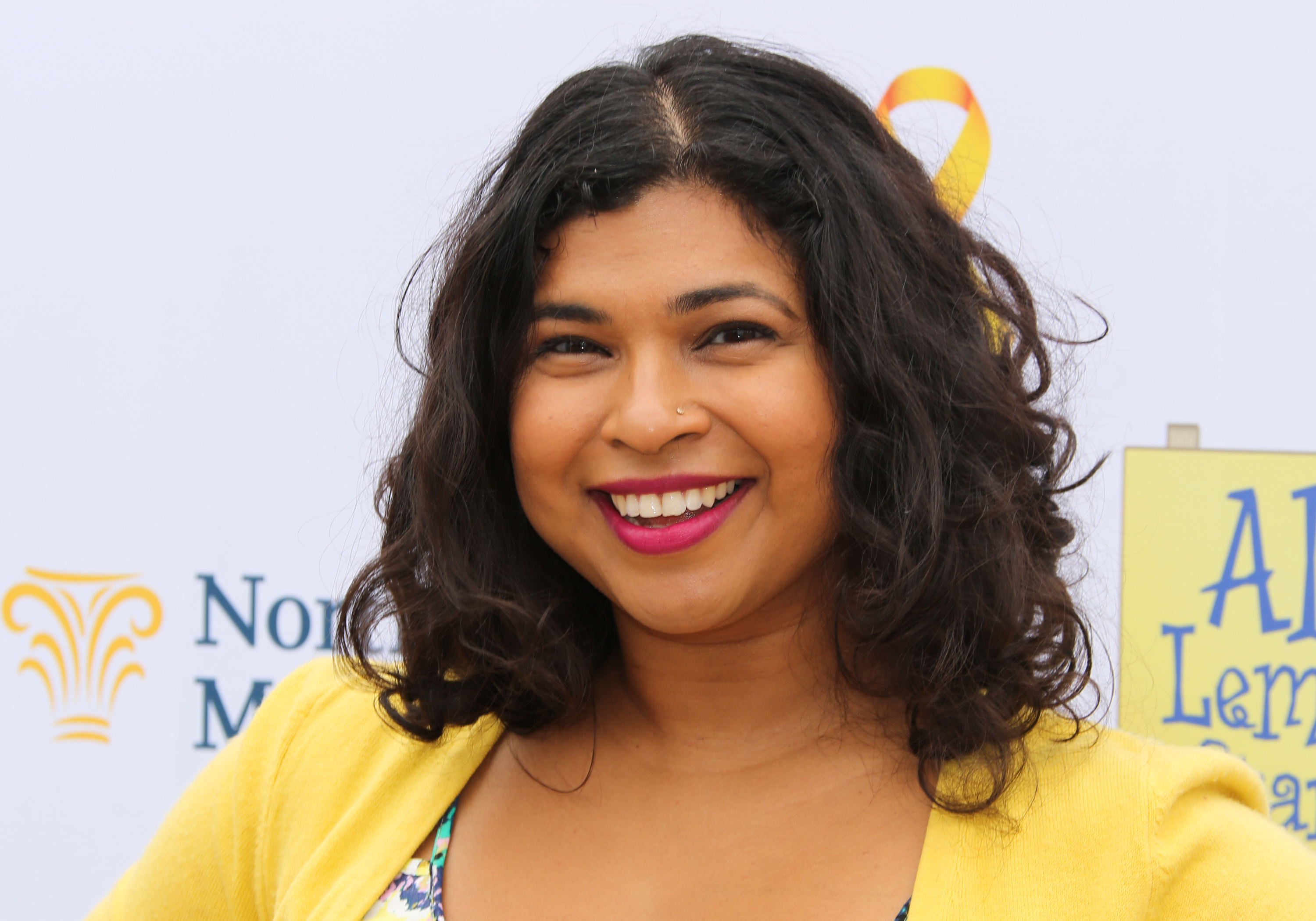 Sequeira on food as part of a family's history
The Food Network personality credits her mother and grandmother with influencing the idea for My Family Recipe Journal. Filled with prayers and scriptures, the book is equal parts journal and devotional. It was born, Sequeira told Showbiz Cheat Sheet, out of her mother's desire to preserve her mother's recipes.
"My grandmother died young and my mom was the oldest of her siblings," she explained. "My grandmother never wrote her recipes down. And so when she passed away, all of those recipes went with her. It wasn't just that she took the recipes with her. She took that sort of connection to generations past with her, and she took all of that wisdom with her."
Sequeira's mother was determined to keep her mother's memories alive for her daughter and family.
"And so my mom and her siblings, they really missed out in a way because to have them written down was not only the knowledge, but also the connection it was to look at her handwriting and to sort of feel like she was still with them in some way," she continued. "So my mom decided that was not going to happen to her and started writing down the recipes. My mom's a tremendous cook as well and has a recipe journal. I was so influenced by her habit of writing these recipes down that I started my own recipe journal."
Sequeira's journal is 'like a box of jewels'
The Halloween Wars judge began keeping a recipe journal "when I was 10 and I still have it. You can see my handwriting change from sort of big like to the hurried cursive of a grown-up. And I love that you can not only see that as an aspect of a person growing up, but just even the foods that they're interested in."
My Family Recipe Journal is meant to be filled with recipes, dates, memories, perhaps even accidental smudges of sauce and flour. And it's meant to be passed on to children and loved ones.
"It's beautiful," Sequeira says of the book. "It's clothbound on the outside, the foil writing on the title, the sections are all color coded. All the colors are sort of these very rich colors that were inspired by saris in my mom's closet."
She added that she wanted the journal to feel precious, "like a box of jewels because that's how I want people to see these family recipes and not take them for granted. Because … these family recipes, there's a space they deserve to occupy in our hearts and our minds. I wanted to do something as humble as pen and paper to actually make a much bigger impact on our lives and on the lives of future generations than anything digital at the moment."
The dishes Aarti Sequeira would love her great-grandchildren to have on their tables
The former food blogger has a degree in journalism from Northwestern University and it's evident in her thorough and investigative curation of recipes that have spanned the generations in her family.
Asked about those dishes she'd love to know her descendants were enjoying thanks to her careful recordkeeping, she narrowed it down to two: a dal (lentil) recipe and a fried rice dish.
"There's a lentil dish that would be on our dinner table a couple of nights a week, at least every week when I was growing up," she recalled. "So for me, the joy of passing that recipe down to my great-grandchildren is that, 'Hey, I wrote it down for you. Otherwise, I don't know that you would get it.'
"I would love for that to be the recipe that they have and they make because when I was growing up, the fact that we ate those lentils a couple of times a week connected us to our family all over the world. Because I knew at some point that week my grandmother, my aunt, my cousins would be eating that same dal dish. And it's just this way of connecting across time and space."
The other recipe, she added, is "something I call the loosey-goosey fried rice because that's my grandmother and me kind of having this conversation across generations. I never met her. I would love that recipe to transfer down because then I want my great-grandchildren who I'll never get to meet, to have that conversation with them, too."
Aarti Sequeira's 'My Family Recipe Journal' is available now.