Food Network Star Alex Guarnaschelli's Fans Have a Bone to Pick With Her Cheeseburger Recipe: 'I Don't Consider That a Hamburger'
Apparently, it's not OK to mess with people's burger recipes. Chef Alex Guarnaschelli's Food Network site recipe for cheeseburgers received a number of impassioned reactions as to what makes a burger a burger.
See if you agree with the home cooks who take their burgers seriously.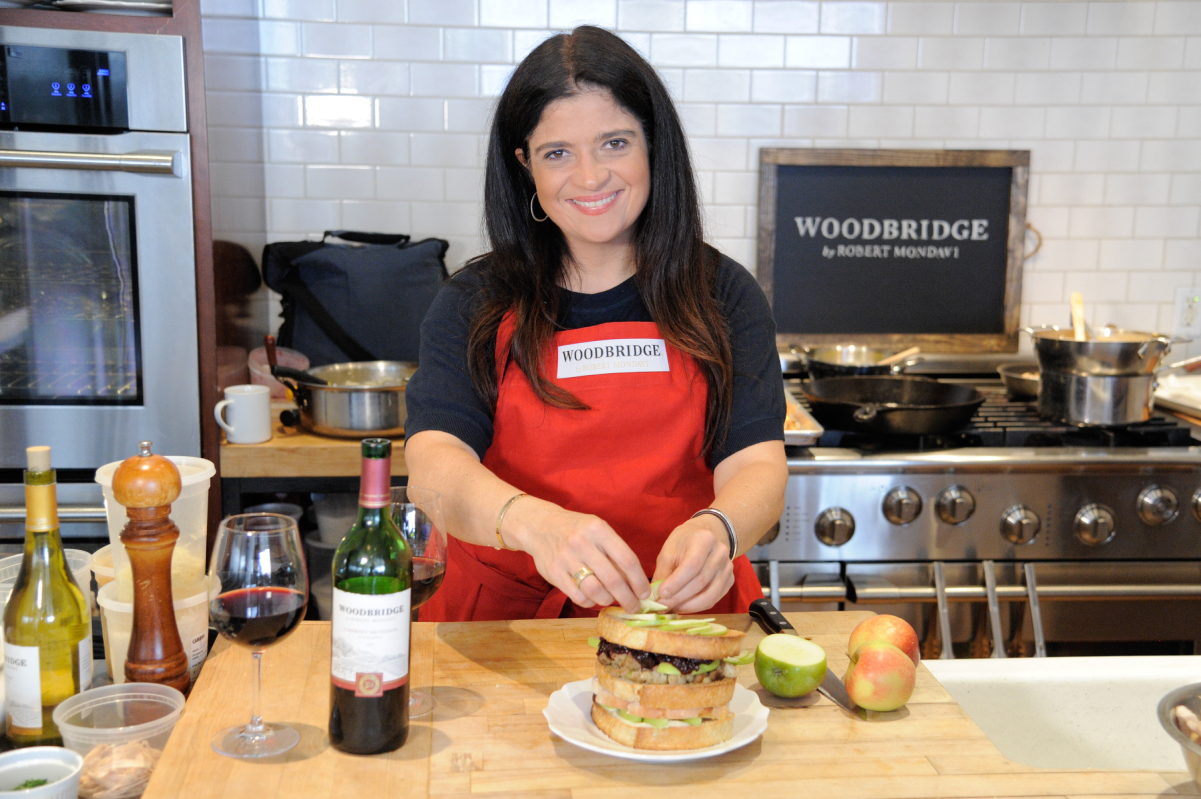 Guarnaschelli is back on 'Chopped'
The renowned chef, who has made a name for herself at Michelin-starred restaurants including Guy Savoy in Paris and Daniel in New York, returned to Chopped recently and revealed her take on why the long-running culinary reality show draws so many loyal viewers.
"I think part of the reason why these competitions resonate so much with people is because the viewer gets to see pretty much everything that happens," she told Mashed. "Every time I go on set, I say to myself, 'What more can happen here?' Have we not seen it all? Someone cuts their finger, someone drops their food on the floor, someone forgets half the ingredients. What's left to see?"
The chef reflected in 2018 on the best dish she'd enjoyed up until that point on the show.
"The best thing I ate on Chopped [was] duck fat cake with pickled ginger," she told Food & Wine. "It was super salty and so good. I ate the whole thing."
Guarnaschelli's cheeseburger recipe
Every chef has their own take on the classic burger. Some tuck a wedge of cheese in the center before they cook the meat; others swear by a particular condiment in the ground meat mix, whether that be soy sauce or Worcestershire sauce, or even steak sauce.
Guarnaschelli in her burgers (full recipe here) calls for sauteed and cooled carrots, red onion, and celery, mayonnaise, and bread crumbs to be mixed in with the raw meat. The chef suggests putting the vegetables in "the food processor, grind it up, and make a paste."
The Supermarket Stakeout star uses brisket for her burgers "because it has that perfect mixture of juicy, tasty meat and a little bit of that wonderful richness mixed in." She adds a quarter-cup of mayonnaise as her "security policy." Guarnaschelli then mixes into the meat "the glue that will hold my hamburgers together": a quarter-cup of bread crumbs. The now-golden vegetables are combined with the meat mix and patties can be formed "as big as you please." Once they're cooked to your preferred "doneness," the burgers are served on toasted and buttered sesame rolls.
Food Network fans weren't having Guarnaschelli's 'ultimate' burger
Burger purists took umbrage with the chef's interpretation of the ultimate burger and the comments on the network's Instagram post for this recipe didn't hold back on their disagreement with the inclusion of bread crumbs and mayonnaise. Fans just felt the burger was too "busy": "Ultimate cheeseburger does not have veggies in it. That's all I'm saying."
"Stop putting breadcrumbs in your burger patties. This is not meatloaf," said one home cook.
Another follower pointed out, "Reminds me too much of a meatloaf." The mayonnaise in the recipe was a no for other viewers: "Lost me at mayo."
A viewer commented on the Food Network video for the recipe: "Looks really good but I don't consider that a hamburger. More like a large meatball."
Still, Guarnaschelli is no novice in the kitchen and if she's on board with a bread-crumbed, mayonnaised burger, it might be worth giving it a go.