'Food Network' Star Ina Garten Was Almost in Serious Trouble for Turning Down a Make-A-Wish Foundation Request
Food Network fans adore Ina Garten, as she's the soft-spoken star of The Barefoot Contessa. Garten comes as incredibly kind, as she's always making delicious meals for her friends or her husband, Jeffrey Garten. But she caused quite a stir in 2011 when she turned down a request from the Make-A-Wish Foundation. Here's what happened.
Ina Garten turned down a Make-A-Wish Foundation request in 2011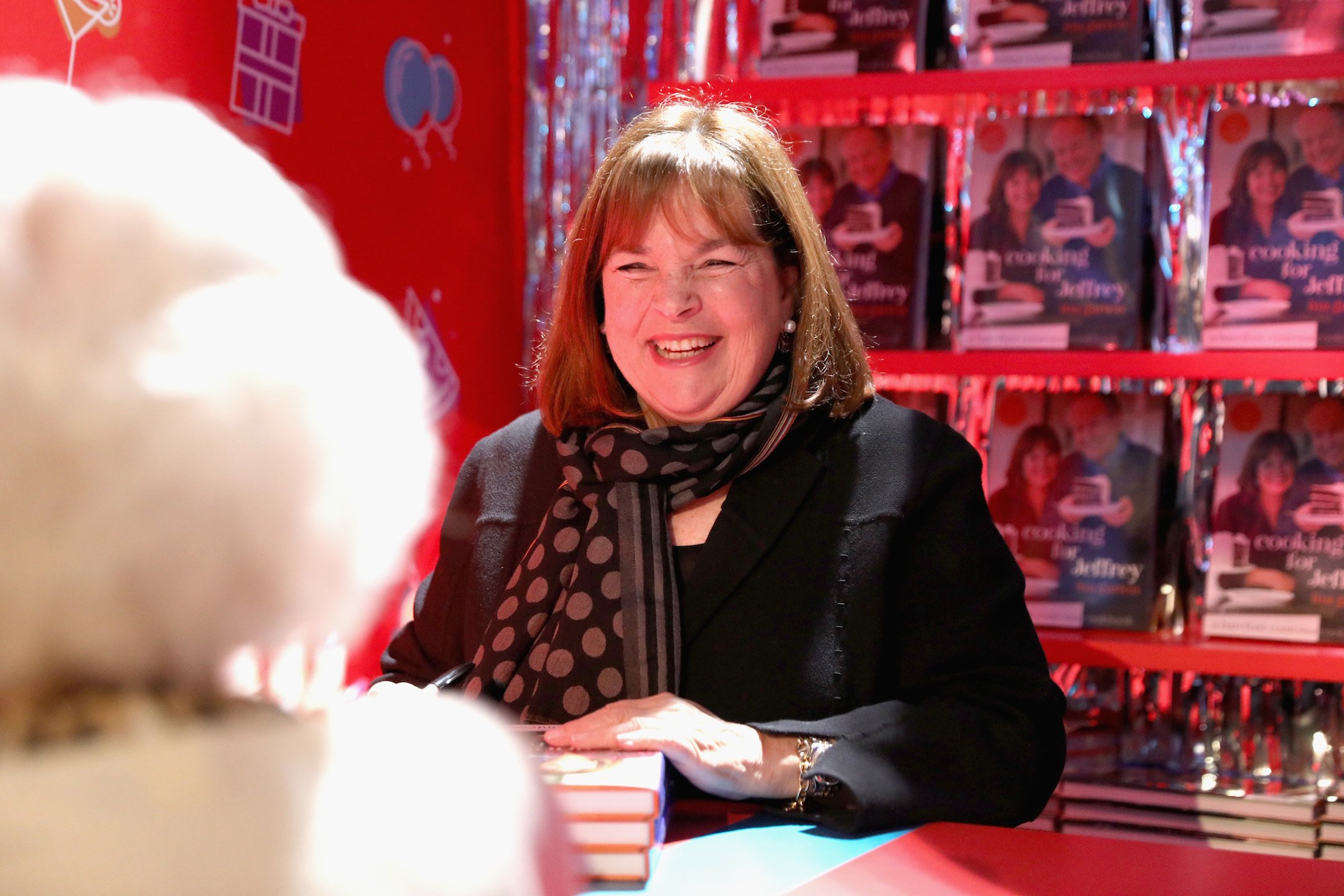 Make-A-Wish is a nonprofit organization that's designed to fulfill the wishes of kids who have life-threatening illnesses. The foundation helps children between the ages of 2 and 17. And back in 2011, it was Garten from Barefoot Contessa who had a Make-A-Wish request.
According to Business Insider, Make-A-Wish tried contacting Garten twice on behalf of a 6-year-old who had leukemia. The child wished to cook with Garten after watching plenty of Barefoot Contessa. Unfortunately, it seems Garten couldn't make time in her busy schedule. Her representatives called her schedule "demanding" and noted in their response that despite turning down the foundation's request, Garten still helps charitable causes when she can.
As the reps said at the time, "despite her demanding schedule, [Ina] participates and helps as many organizations as she can throughout the year, helping children and adults like Enzo with life threatening and compromising illnesses."
Garten reached out to make amends
It seems all the bad press wasn't doing Garten any favors. At the time, Garten received major criticism for not making time to cook with Enzo Pereda. And this resulted in her representatives reaching out and inviting the child to the set of Barefoot Contessa.
"Ina became aware of Enzo's story this weekend and will be calling him today," a spokesperson for Garten told ABCNews.com back in 2011. "She looks forward to inviting him to spend some time with her at the Food Network studios."
The statement then added that despite the Make-A-Wish mishap, Garten is busy helping many organizations and will continue to do so in the future. "She contributes both personally and financially on a regular basis to numerous causes, including to Make-A-Wish Foundation," the statement added. "Sadly, it's of course not possible to do them all. Throughout her life, Ina has contributed generously to all kinds of important efforts and she will continue to do so."
As for Make-A-Wish, they supported Garten attempting to make things right with the child, but they also noted they'd be focusing on Pereda's wish to swim with dolphins instead.
She's since made additional charitable offers to the public
While Garten didn't win over the public back in 2011 with this mishap, there's no doubt she still has tons of fans. And she's since held other charitable causes that show she really does give back despite how it may have appeared in the past.
Back in 2016, Food & Wine reported Garten was holding an auction for charity. She offered a package that included brunch and a personal tour of her barn and garden, and the brunch took place at the 1770 House in East Hampton, a luxurious and historic spot. The publication noted that those wishing to participate in the auction should have about $10,000 to spare, which is quite steep — but it's equally great news for Bridgehampton Child Care and Recreational Center, as this was the charity Garten teamed with.
As for what Garten's up to now, it seems she has a new book coming in October 2020. And we're betting she wants to put the entire Make-A-Wish Foundation ordeal completely behind her.
Check out Showbiz Cheat Sheet on Facebook!