Food Network Star Katie Lee's Ex-Husband is Rock Royalty
Katie Lee is one of the most charming and personable stars on The Food Network. Known for her love of light, fresh, summery snacks, Lee has starred in several television shows, including The Kitchen and Beach Bites. 
She is also an author and has written novels as well as cookbooks. Although she has achieved a lot of success in her professional life, she has also made headlines for her personal life, and many fans of Lee might not be aware that her ex-husband is considered to be one of the greatest musicians of all time. 
Katie Lee was married to Billy Joel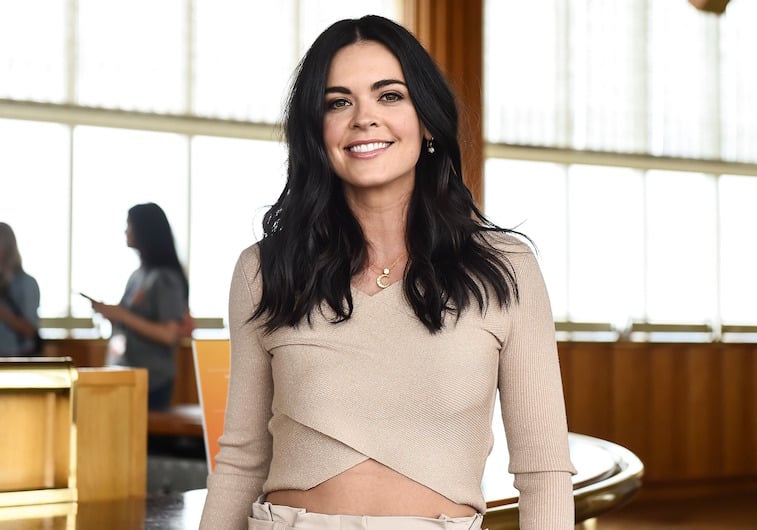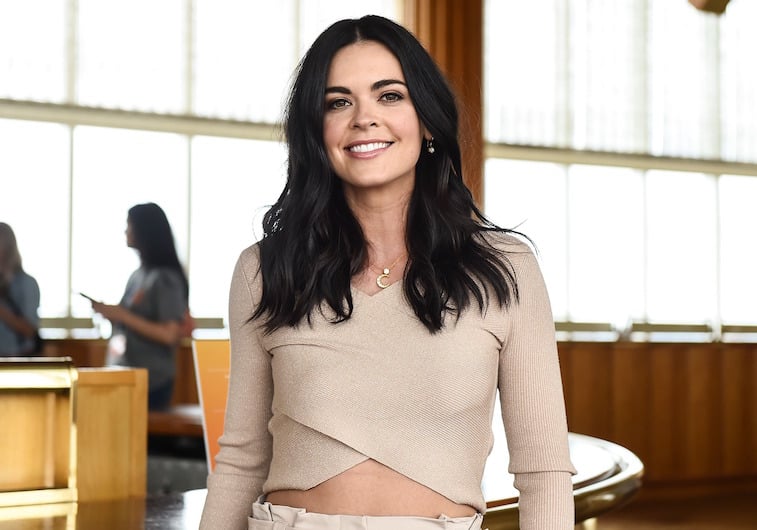 Katie Lee was born in 1981 and raised in West Virginia. She studied both journalism and food science in college, and she spent some time working as a model. Lee spent a great deal of time in New York City, which was where she first crossed paths with the iconic musician Billy Joel.
Joel is responsible for some of the most popular songs of all time, including "Piano Man," "The Longest Time," "Big Shot," and "Uptown Girl." Lee and Joel dated for close to a year before getting married in Long Island in October 2004.
Their marriage received some criticism due to the fact that Billy Joel is much older than Katie Lee, and it was his third marriage. In fact, Lee is only a few years older than Joel's daughter, Alexa Ray Joel, who served as the maid of honor at the couple's wedding.
Being married to Billy Joel helped to advance Katie Lee's career, and she began gaining prominence as a chef and television personality. 
When did Katie Lee and Billy Joel get divorced?
In early 2009, Billy Joel and Katie Lee announced that they would be divorcing. Many speculated that the drastic age difference played a role in their decision to separate, although the split was far from hostile. In fact, Lee maintains that they are still close to this day and that she thinks Joel is "the greatest."
Billy Joel went on to start dating Alexis Roderick not long after his split from Lee, and in 2015, they announced that they were expecting a baby. According to the Daily Mail, Lee went on the record to express her happiness for the couple, proving that there are no hard feelings at all between the former couple. 
As for Katie Lee, she wouldn't find love immediately after her divorce from Joel. It would take several years before she found her soulmate — however, around 2016-2017, she met producer Ryan Biegel and sparks flew immediately.
Is Katie Lee married now?
Katie Lee and Ryan Biegel began dating and their relationship progressed quickly. In March 2018, Biegel proposed to Lee during a vacation to Paris. Their destination wedding took place only six months later, in Italy.
Although many might have expected Lee and Biegel to start a family right away, the couple ran into some roadblocks. Lee admitted in 2019 that she was having some fertility problems and although she desperately wanted to become a mother, it wasn't as easy as what she had hoped.
There was light at the end of the tunnel for Katie Lee and Ryan Biegel, however.
In February 2020, Lee revealed that she and her husband were expecting a baby girl. In the months since, Lee has shared many sweet snapshots of her growing bump with her followers, all of whom seem very happy for the television star. Her road to happiness might not have been the smoothest, but ultimately, it seems as though everything has worked out perfectly for Katie Lee.