Food Network Star Valerie Bertinelli's Best Italian Recipes
Craving a delicious Italian meal? Try one of Food Network personality Valerie Bertinelli's tried-and-true, savory Italian recipes.
For Food Network personality Valerie Bertinelli, Italian cuisine is a specialty.
The Italian-American draws from her family's trusty recipe card box and adds her own creations to that catalog of dishes. Here are just a few of her best.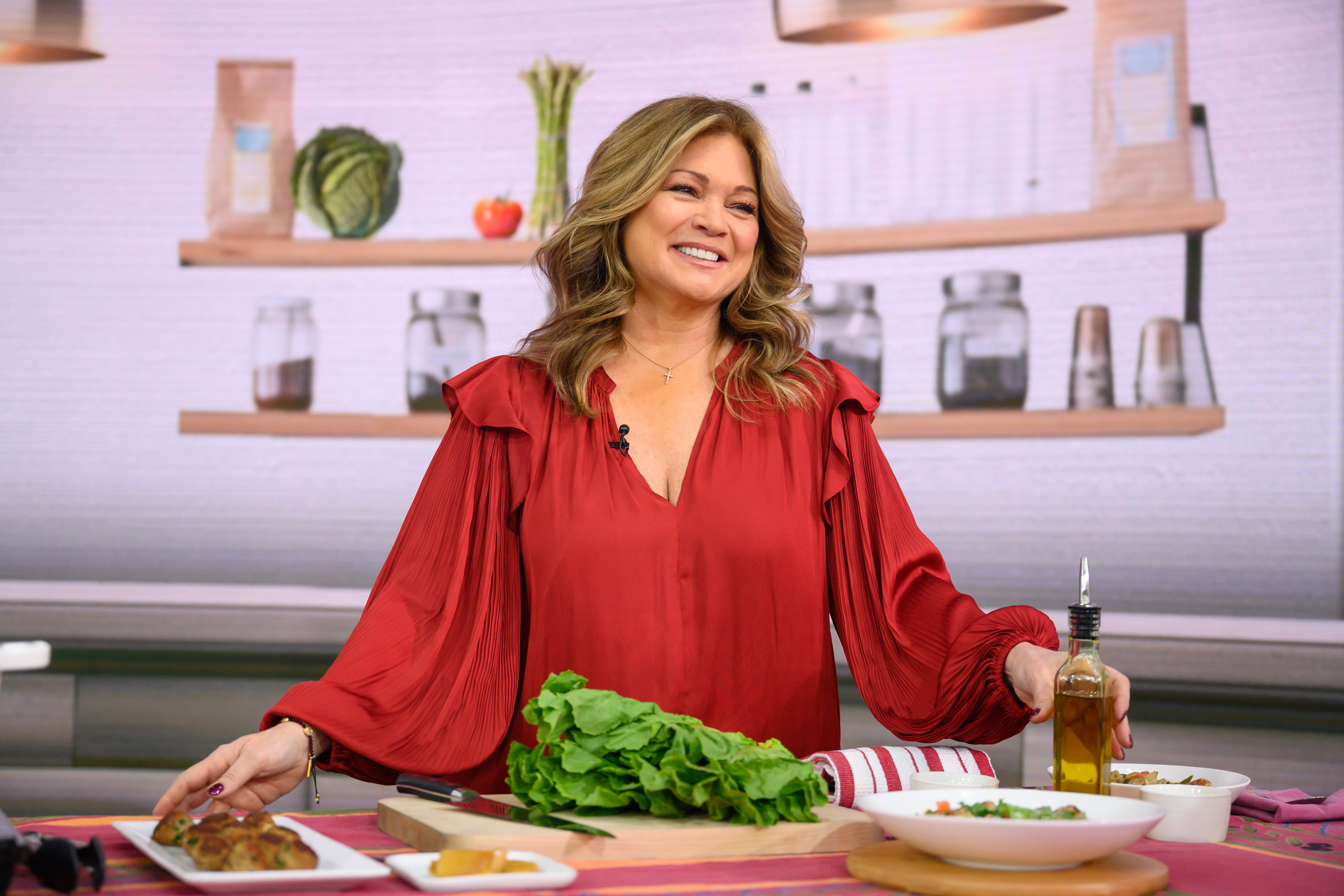 Bertinelli inherited her cooking chops from her mother
In her cookbook Valerie's Home Cooking, Bertinelli revealed that her mom, while not Italian, poured herself into learning her way around the cucina largely thanks to her husband's Italian family.
Her "specialty was Italian food, even though she's of English-Irish descent and raised in New Jersey," the culinary personality wrote. "She learned to cook from the women in my father's family. When I was a kid, she made a mean lasagna, and the rich, creamy goodness of her risotto still races to the forefront of my mind when I think of perfection at the end of a fork."
Valerie Bertinelli's version of her mom's risotto
Risotto has earned its place as a deliciously starchy staple in Italian cuisine. Bertinelli wrote of her humble but classy spin on the recipe: "I think of this as an upscale, one-dish meal I can serve during the week. It's creamy, with al dente rice, as risotto should be," she continued.
While the actor's mom used (to the disappointment of Bertinelli and her siblings) chicken neck, gizzards, and liver in her risotto, she includes in her version diced tomatoes, ground pork, dry white wine, baby spinach, grated Parmesan cheese and, of course, Arborio rice.
She suggests serving this meal "with crusty bread and a salad," confident it'll become "as it's been for me, a favorite family recipe. I'll just add one more note: Thanks, Mom."
You can find the complete recipe in the Valerie's Home Cooking cookbook.
Bertinelli's Mom's Lasagna recipe
Pulled from her mom's trusty recipe card box, Bertinelli's lasagna stays true to the family original.
This is a whopper of a lasagna that's perfect for a big crowd and contains ground beef, hot Italian sausage, onion, garlic, dried oregano, tomato paste, packaged tomatoes, eggs, shredded mozzarella cheese, Parmesan cheese, fresh basil and oregano, no-boil lasagna noodles, and lots of ricotta cheese (nearly two pounds, to be exact).
Reviewers on Food Network's website, where you'll find the complete recipe, called the former One Day at a Time star's version "my go-to lasagne recipe" and "Very easy to prepare and just delicious."
Bertinelli's Arrabiata Penne is a tomato lover's feast
This rustic yet impressive meal calls for tomatoes, garlic, red chile flakes, Italian seasoning, salt, and pepper.
Once it's cooked for a little while, fresh basil, cooked pasta, and grated Parmesan cheese are added, and the dish is ready to serve.
While Bertinelli prefers fresh tomatoes for the recipe, she notes it's perfectly fine to use canned tomatoes to save time: "This is an easy dinner when I'm in a hurry, and with a green salad and a creamy dressing to balance the spice, along with fresh bread, you can rely on this as a Monday through Friday staple, as I do."
The many five-star ratings for the recipe, found on Food Network's site, praised the dish's simplicity.
It's a busy home cook's dream meal, as one said in their review: "We made this for dinner tonight, and I am blown away at how easy it was to prepare and how fantastic it tastes. It will be added to our weekly rotation."