Food Network Star Valerie Bertinelli Says Her 'Irresistible' Barbecue Chicken Is 'All About the Sauce'
Food Network personality Valerie Bertinelli's Barbecue Chicken is not the star of this particular recipe. The former Hot in Cleveland star says all kudos go to the spicy sauce that accompanies it.
Here's the secret sauce that makes this mouthwatering classic recipe sing.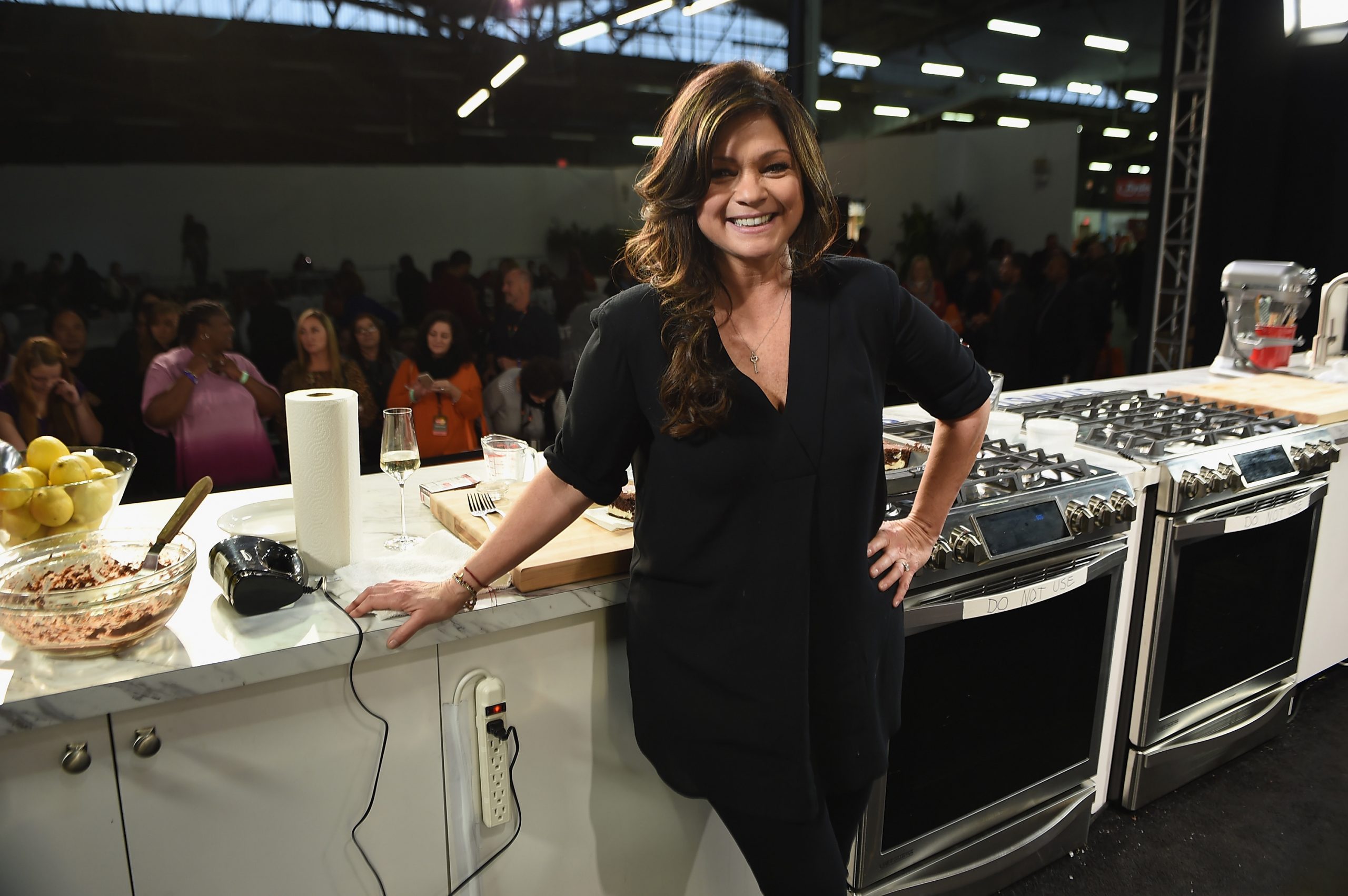 Bertinelli says her Barbecue Chicken recipe is 'the best'
Writing on her self-named website, the former One Day at a Time actor proclaimed her grilled chicken and its accompanying sauce the "best" of its kind.
"For me, this is a summer-only staple, and the reason is the BBQ sauce: It's irresistible," Bertinelli wrote. "I always make extra portions for dipping. Another reason this barbecue chicken is a warm-weather dish? Afterwards, everyone can jump in the pool and rinse off the sticky remnants of that finger lickin' deliciousness. I made a version of this on my show…along with baked beans and a lemon-basil granita, for what turned out to be a backyard feast.
"As far as I'm concerned, this is the best barbecue chicken I've had. Suddenly I'm wishing I made it more often. Keep in mind, the secret to this is the sauce. It's all about the sauce."
What you'll need for Bertinelli's Barbecue Chicken recipe
Bertinelli notes in her recipe instructions (you can find her full recipe here) that "for reference, this is Kentucky masterpiece-style BBQ, clove-forward and aromatic and on the sweet side, thanks to the chemistry that happens between the apple cider vinegar, molasses, ketchup, chipotle peppers, cloves, and other seasonings."
To make the Valerie's Home Cooking host's recipe, you'll need vegetable oil, an onion, garlic cloves, ketchup, water, apple cider vinegar, molasses, Worcestershire sauce, canned chipotle peppers, ground allspice, ground cloves, chicken leg quarters, and salt and pepper.
You'll also need a blender and, of course, your grill.
How to make Bertinelli's Barbecue Chicken with Spicy BBQ Sauce
Before anything else, Bertinelli suggests making the recipe-defining sauce first.
The oil is heated in a saucepan and to it are added the onion, garlic, ketchup, water, vinegar, molasses, Worcestershire sauce, peppers, salt, allspice, and cloves and brought to a boil. Once you're done taking in the sauce's heavenly aroma, and the sauce has simmered and "thickened" over medium heat for about 15 minutes, it's carefully transferred to a blender and processed. To be extra safe, Bertinelli notes to "remove the center piece of the blender lid (to allow steam to escape)" and cover with a clean towel while blending. Refrigerate until you're ready to use the sauce.
The chicken parts are seasoned with salt and pepper and cooked on a medium heat, "lightly oiled" grill for about 10 minutes. The grill temperature is reduced to low and the meat covered until the chicken's internal temperature reads 175 degrees F, or for about 40 minutes. Here's where the sauce makes its return appearance. Bertinelli reminds cooks to set aside about a cup of the sauce for serving. You might want to make a little extra just for dipping.
Once you've set aside your portion for the dining table, start basting the chicken "every five minutes." Again, for safety's sake, Bertinelli notes that "to prevent cross-contamination," don't baste in the last five minutes of cooking the meat.
Enjoy this summertime classic, sticky fingers and all!
RELATED: Valerie Bertinelli Had a Shot at This 'Friends' Role But Refused to Audition: '1 of the Truly Stupid Choices of My Career'