Food Network's Katie Lee Is Having a Baby Girl
Food Network star Katie Lee just made a huge announcement: she and her husband, Ryan Biegel, are expecting a baby girl!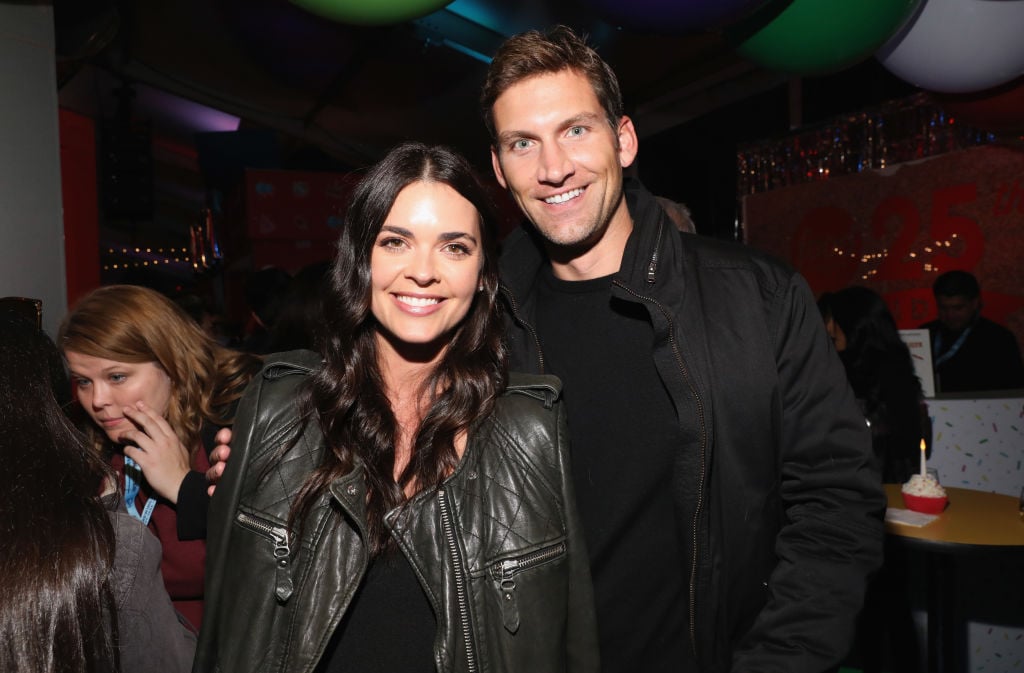 The couple announced their pregnancy in Feb. 2020 and are understandably ecstatic as they await the addition to their family.
Katie Lee's big announcement
The cookbook author announced big news yesterday on behalf of herself and her husband: they're expecting a baby girl. They had announced their pregnancy earlier this year in February and are thrilled to know the sex of the baby.
The pair, unable to have a proper gender reveal party due to the ongoing global health crisis, made their important news known by way of video this week.
While virtually taping her Food Network show, The Kitchen, Lee unveiled her baby news, People reported.
"We decided to find out whether we're having a boy or a girl," the mother-to-be said as she held a strawberry milkshake to signify she will be mom to a daughter.
She said in her subsequent Instagram announcement, "My husband @ryanbiegel and I are very excited to share that we are having a baby girl! It was so much fun to do our "reveal" this morning with my @foodnetwork #TheKitchen family and all of you!"
"Our original plan was to wait and be surprised at birth, but we decided at a time like this, some good news for us to be excited about right now outweighed a surprise in September."
Katie Lee and her husband initially were unable to conceive
Lee went on to thank her followers for their support in what has been a particularly trying time for the 38-year-old and her husband. The couple has experienced fertility issues that have taken them through the ups and downs of encouraging hope and agonizing despair that are all too often part of the in vitro fertilization process.
"I am so beyond appreciative to all of you who have sent me kind messages and well wishes both since I got pregnant and since I shared with you about my fertility struggles last year," she posted.
"They say it takes a village to raise a child, but for some of us, it takes a village to have a child. Each and every one of you who sent me a positive message raised my spirits. Thank you for all of the love as we grow our family."
The happy wishes Lee and her husband are already receiving
The couple began receiving well wishes in the Instagram comments from her Food Network colleagues and other celebrity friends including Hilaria Baldwin, Giada De Laurentiis, and Daphne Oz, who sent her celebratory emojis.
Other less-famous well wishers posted messages saying "Ahhhhhhh! So excited!!!!! Congratulations! Welcome to the girl club"
Another follower shared in celebrating Lee's news, saying "That is the most beautiful picture. Congratulations to you both! Faithful The Kitchen watcher for years"
Other said, "So happy for you, you deserve the best" and another, seemingly acquainted with the TV cook's fertility struggle said, "Congrats. I actually teared up because I prayed for you to be blessed with a wee one. Yaaaaay!"