Food Network's Valerie Bertinelli Reveals Her No-Machine,'Perfectly Creamy' Homemade Gelato – 'It Is Possible'
It's almost summer and time for ice cream and gelato. It's also time to give homemade gelato a whirl – and it requires absolutely no ice cream machine.
Learn more about Food Network star Valerie Bertinelli's quick and easy way to make gelato anytime at home.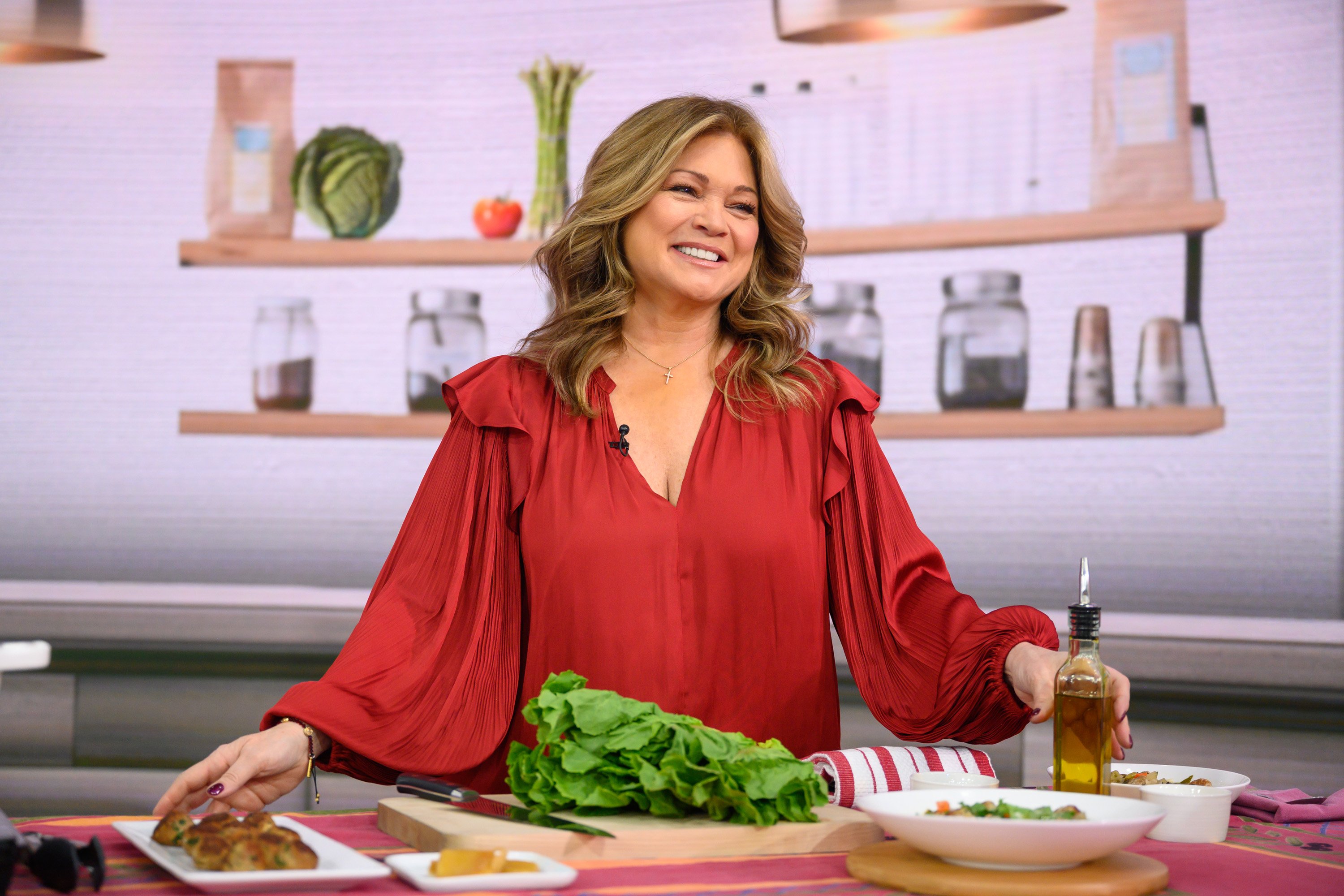 Bertinelli's new season of Valerie's Home Cooking just started
The twelfth season of Valerie's Home Cooking premiered recently on Food Network.
Bertinelli posted about it on her Instagram account: "Guess what!! The new season premiere of Valerie's Home Cooking is back on @foodnetwork this Sunday!!! I'm so excited to show you all of the delicious new recipes, and the weather is warming up."
On the new season premiere episode, the former One Day at a Time star hosted her son Wolfgang and his girlfriend for a sumptuous feast of pickle-brined fried chicken sandwiches with pickle slaw, an onion ring wedge salad with homemade ranch dressing and for dessert, movie theater bark.
Bertinelli's movie theater bark is melted and chilled dark chocolate studded with colorful, bite-sized candies.
How to make Valerie Bertinelli's Pistachio Gelato
Here are the ingredients to make Bertinelli's pistachio version of her gelato recipe (full recipe here): shelled chopped pistachios, sugar, milk, heavy cream, cornstarch, salt, an egg yolk, almond extract, orange juice, and sliced strawberries.
The actor notes that while you won't need an ice cream maker to achieve the same creamy results as you would find in a gelateria, you will need a few other items. A food processor or blender, a saucepot, a couple of medium bowls, a loaf pan, a strainer and of course, a freezer all come in handy for the ultimate homemade gelato.
RELATED: Valerie Bertinelli Was With Eddie Van Halen In His 'Last Moments': Her Heartfelt Reaction To Her Ex-Husband's Death
After pulsing the pistachios and a portion of sugar in a food processor, milk is added until it becomes "smooth like a paste," according to Bertinelli.
The heavy cream and milk are simmered in the saucepot while carefully whisking in the cornstarch, salt, the rest of the milk and sugar "to form a slurry." This slurry is then placed in a saucepot and stirred often until it has thickened.
The finishing touch on Bertinelli's gelato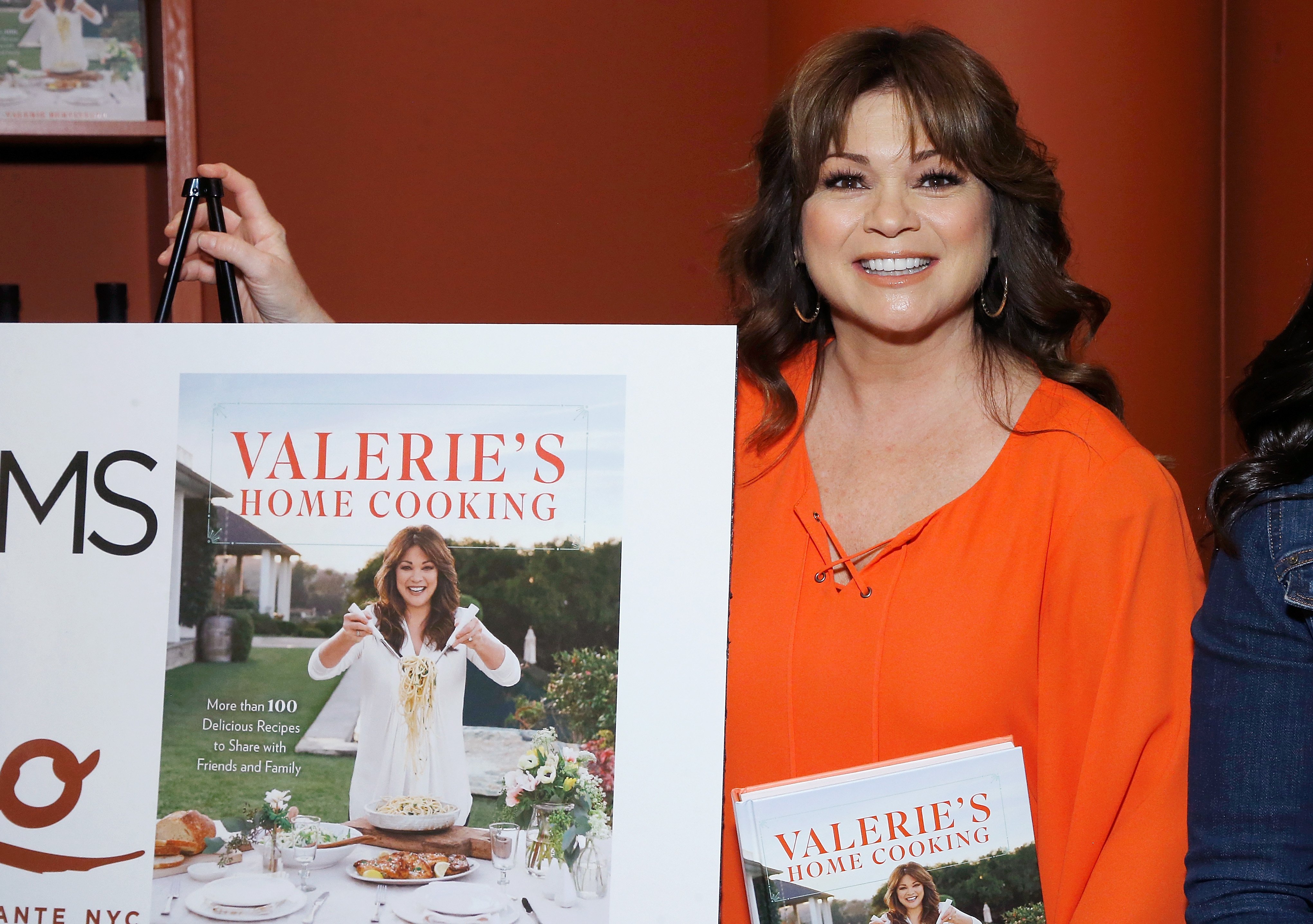 Bertinelli calls for the egg yolk to be whisked until it's "light in color," for one minute. Continue whisking while adding the remaining milk mixture, almond extract, orange juice, and the pistachio paste. Press this all through the strainer into the loaf pan, cover it, and leave it in the freezer.
Here's the most important part: stir the gelato every couple of hours for eight hours until it's set. Once it's good and firm, the Food Network personality says it can be wrapped tightly in plastic wrap and kept in the freezer. Serve with sliced strawberries.
One reviewer of Bertinelli's recipe stated, "Love it!! I substitute coconut milk and make a dairy free version. Love it."
"Absolutely delicious," said another.