Foreigner's 'I Want to Know What Love Is': This Band Member Regretted the '80s Hit – 'It Killed Us'
In the mid 1980s, the British-American rock band Foreigner released what would inarguably become their biggest song "I Want to Know What Love Is."
The song landed at No. 1 on the charts worldwide and was a smash success for the band. Made up in 1984 of Lou Gramm on lead vocals, Mick Jones on guitar, Rick Wills on bass, and Dennis Elliott on drums, not every member of Foreigner was thrilled with the hit.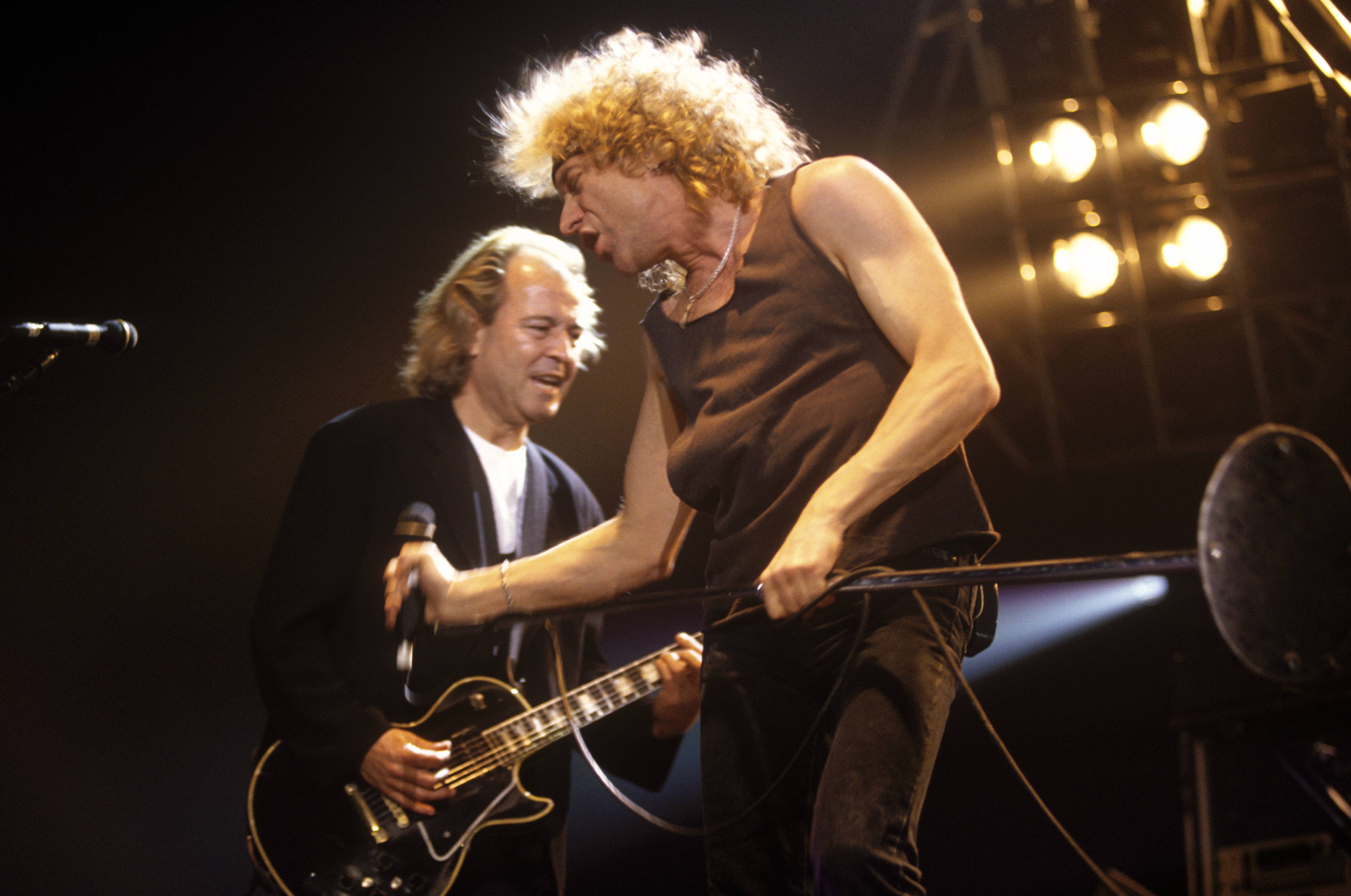 Jones on how Gramm gave Foreigner its unique sound
After the band had all its musicians in place (five, minus the singer, back when they got together in 1976), all they needed was their frontman.
Once he heard Gramm's voice from a past recording, Englishman Jones seemed to know he was a singer even before the man himself did.
The Rochester, NY native in his 2013 memoir Juke Box Hero, wrote of his own surprise at being chosen to front Foreigner: "I was a percussionist during my early music career. Never in a million years did I think I would become a lead vocalist."
For his part, Jones knew "it was a huge thing for him," as he told Ultimate Classic Rock in 2013. "I don't think he had ever pushed himself as a vocalist in the bands that he had been in before. He just brought a tremendous amount [to the band]. He unlocked the key in a lot of these songs and unlocked the door and was a vital part of bringing these songs alive."
How the band performed 'I Want to Know What Love Is' in concert without a choir
"I Want to Know What Love Is" was recorded with the New Jersey Mass Choir and Broadway star Jennifer Holliday supplying background vocals. Its accompanying music video also features the Garden State choral group.
On tour, however, as Gramm explained, "it wasn't practical for [the choir] to tour with us because it would have taken the singers away from their jobs or school obligations." Besides, it would have cost the band a small fortune to transport a few dozen additional people from city to city.
And so, for their concerts, the band hired someone "to recruit choirs in cities where we'd be playing," Gramm wrote.
Margaret Taylor, "a singer herself [who] had been a production assistant with the Jacksons would often contact churches or the music departments at colleges and universities."
If she could couldn't find a choir, Gramm would encourage the audience to back him up on the song.
'I wish we'd never recorded it'
As much as "I Want to Know What Love Is" may have been Foreigner's biggest hit, it wasn't a hit with all the musical group's members.
Drummer Dennis Elliott told VH1's Behind the Music in 2002, "Great song, I just wish we'd never recorded it. It killed us. People thought they're coming to see some sort of soft rock group and we were actually a hard rocking band."
And Gramm, while appreciative of the tune's success, resented it for tearing the band from its "rock 'n' roll moorings.
"I loved singing it, and I loved the fact it shot to the top of the charts, becoming our first No. 1 song," he penned. "What I didn't like were the artistic ramifications."
Along with 1981's "Waiting for a Girl Like You," the song indeed brought the band a softer reputation and crossover success on the soft-rock and adult-pop charts. Unfortunately, it also bred intense division that led to the group's breakup with the launch of Gramm's solo career in 1989.