'Forgetting Sarah Marshall': Mila Kunis Said Russell Brand was Hard to Keep up With
Actor Mila Kunis says Russell Brand left her in the dust with his existential rants when filming one of the funniest movies from the early 2000s, Forgetting Sarah Marshall. Kunis and Brand were only two players in an incredible host of comedic talent in the cast, which included Kristen Bell, Jason Segel, Paul Rudd, Bill Hader, and Jonah Hill. But, in a career retrospective with Vanity Fair, Kunis says she remembers Brand and his tangents most.  
The 'Forgetting Sarah Marshall' cast was great at improv
Forgetting Sarah Marshall follows Peter, played by Segel, who is brokenhearted over his breakup with his famous girlfriend, Bell's character Sarah. Peter takes a Hawaiian vacation where he meets Kunis' Rachel who works at his hotel. But when Sarah shows up with her new boyfriend, Aldous, played by Brand, a hilarious mess ensues.
Speaking to Vanity Fair about the Forgetting Sarah Marshall cast, Kunis says, "they were so great and so funny," but notes that, whereas the other cast members were skilled improv actors, she felt out of her depth. "I've never improved [sic], but I was like 'this is their wheelhouse.'"
This was especially true about Brand, who began as a stand-up comedian and later became an MTV presenter in the UK. Brand then went on to host the Big Brother spin-off, Big Brother's Big Mouth in 2004 before landing a role in the 2007 film, St. Trinian's. 
About her time spent working with Brand, Kunis says, "[He] would go on these rants when he improvised, and I was like, 'I don't even know what this improv means." Kunis then goes on to describe Brand's bits as "existential" and "high brow." 
"I [could not] keep up to save my life," Kunis says. 
Mila Kunis' role in the film came after a failed audition
Before auditioning for Forgetting Sarah Marshall, Kunis auditioned for another of producer Judd Apatow's projects: Knocked Up. 
During her audition, Apatow had her and Seth Rogan improv, and she recalls making Apatow laugh over a joke "about Costco or something." The part ultimately went to Katherine Heigl, but when it came time for a table read for Forgetting Sarah Marshall one year later, Apatow called Kunis.  
Filming 'Forgetting Sarah Marshall' was 'magical' for Mila Kunis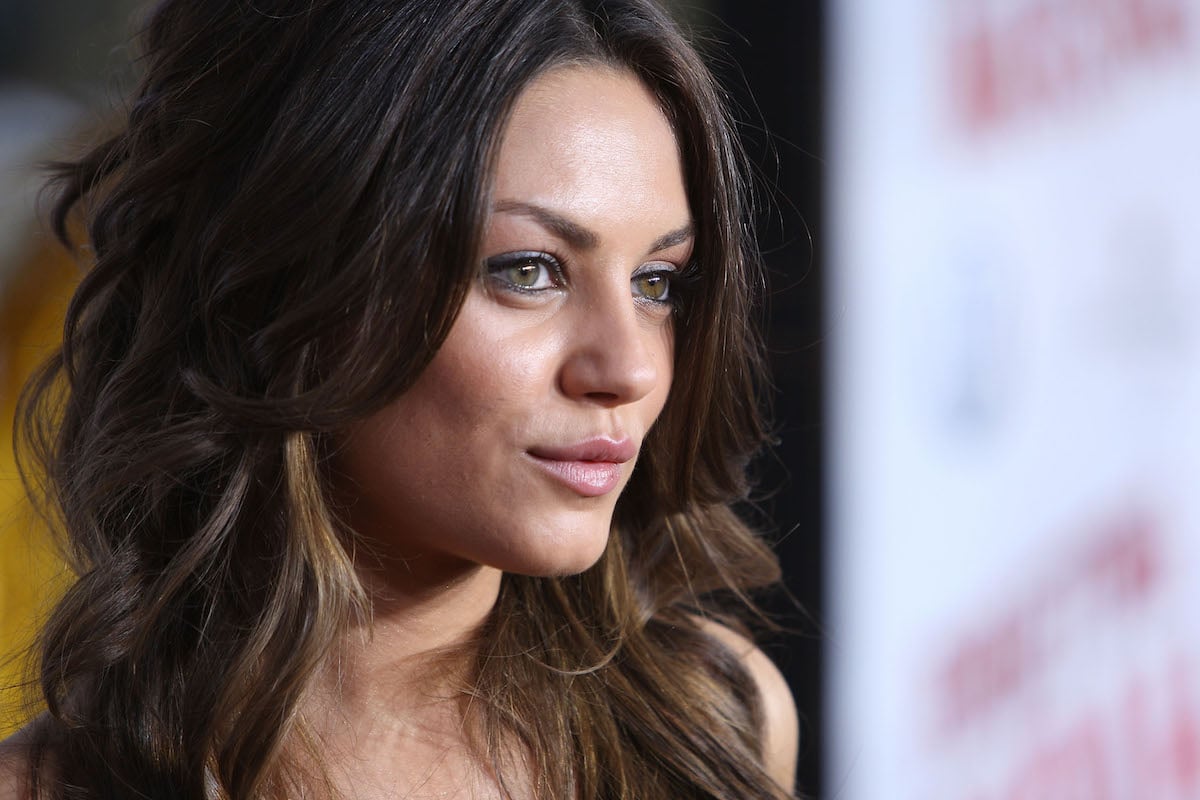 As a child, Kunis lived in Ukraine. She moved to the U.S. when she was seven and began acting shortly thereafter. Because of her background, Kunis says her approach to auditioning and acting was different than others, and that her upbringing made her appreciate any opportunity to work. 
When she was asked to go to Hawaii to film Forgetting Sarah Marshall, Kunis was elated. The actor describes the experience as "magical," saying that she and the rest of the Forgetting Sarah Marshall cast would surf before and after filming each day and that they were all living on-site at the same hotel where the movie was filmed. 
Following Forgetting Sarah Marshall, Kunis has starred in dozens of films including Black Swan with Natalie Portman, Friends with Benefits with Justin Timberlake, Ted, Bad Moms, and, most recently, Netflix's The Luckiest Girl Alive. 
Brand, however, has fallen far from the beloved star he was when Forgetting Sarah Marshall was released in 2008, with many of his rants going too far and alienating him from his fan base, as detailed by The Wrap.