Forks From 'Twilight' Is a Real Place That Stephenie Meyer Really Visited
It's gloomy and rainy, but that's just how Edward Cullen and the rest of his vampire family like it. Here's what we know about the actual town of Forks, Washington, which Twilight author Stephenie Meyer visited after writing the award-winning book.
The 'Twilight' books and movies take place in a rainy Washington town
Not everyone likes the sun, especially the vampires in the Twilight saga. Human Bella Swan reluctantly, moved to Forks from sunny Phoenix to stay with her father. The Cullens, though, are drawn to this town because it's cloudy and rainy. 
When they're exposed to the sun, their bodies glisten, revealing that they're vampires to the human world. In Forks, Edward meets Bella. First lab partners, these two become starcrossed lovers, even if that means putting Bella in danger. 
Not only is Forks home to vampires, but there's also a family of werewolves in nearby La Push — which, like Forks, is also a real place. One of Bella's childhood friends, Jacob Black, eventually joins the pack.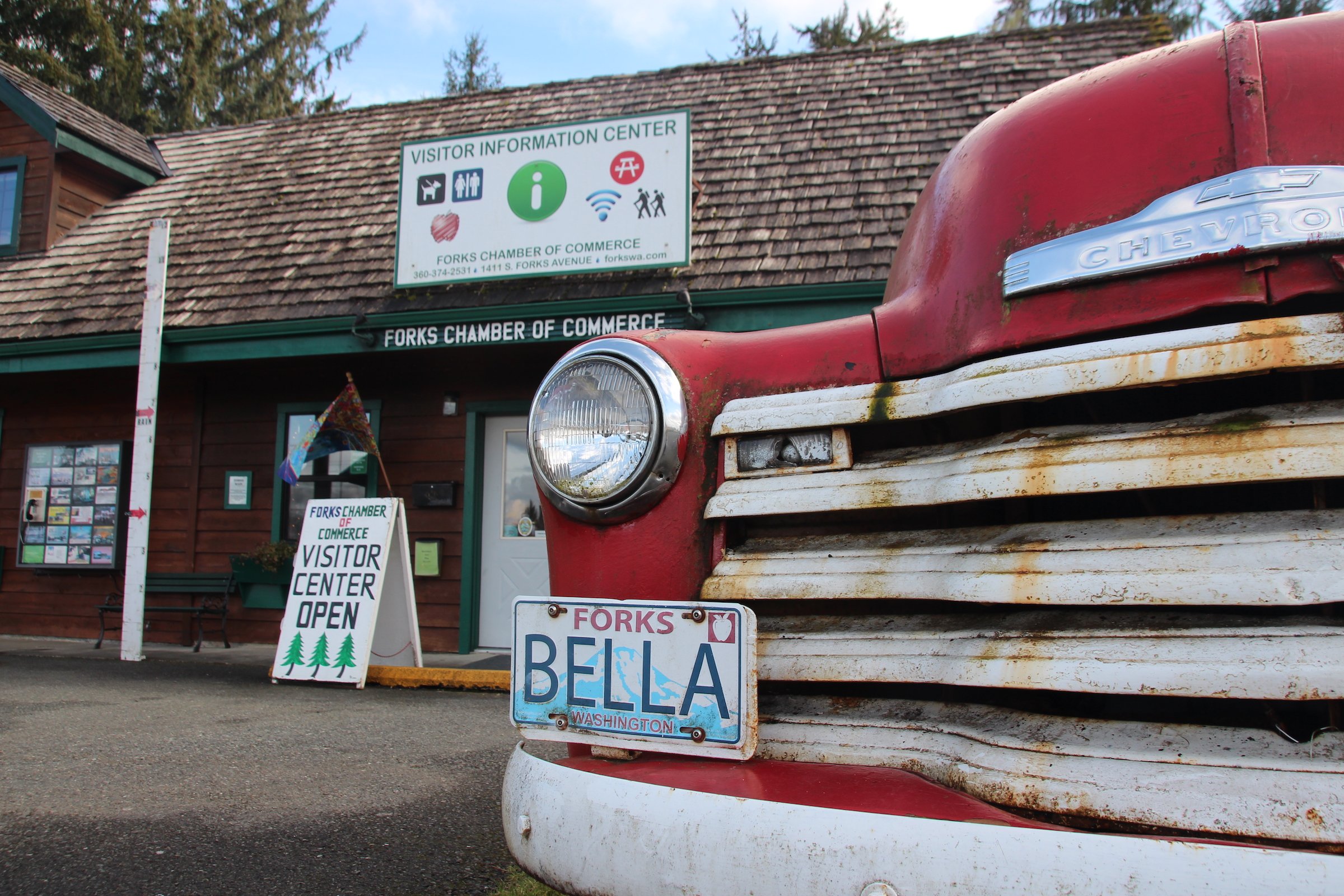 RELATED: Robert Pattinson Revealed Which of the 'Twilight' Movies is most Meaningful to Him
Stephenie Meyer visited Forks, Washington
No, the author never visited Forks before writing these books, according to HuffPost. It was her research of the La Push reservation that drew her to this setting. After publishing the first book and having the franchise be such a success, she actually visited the town.
"Of course it was raining when we landed," Meyer wrote on her website. "It rained both days that we were in Port Angeles. However, the sun shined the entire time we were in Forks. I'm still not sure if that was a good omen or a bad one. Every local we spoke to commented on our rare luck."
RELATED: 'Twilight': Did Taylor Lautner Take Steroids for 'New Moon' and What Was His Diet & Workout Routine?
Stephenie Meyer said visiting Forks was 'surreal'
Since the release of the Twilight movies and books, new life has been breathed into this Washington town. Tourists visit to see the streets where Bella, Edward Cullen, and Jacob walked. Even for the author, visiting this town was surreal.
"It was eerily similar to my imaginings," she wrote of the town. "Walking down Main Street, shopping at the Thriftway (I still have that receipt!)  Driving up side streets until we found a house that could have been Charlie's, and then turning the car around only to find a beat-up, once-red, early-fifties Chevy truck parked across the road…."
"The word surreal gets overused a lot, but this really was like walking around inside of a dream," she continued.
Meyers posted a few pictures she took of her adventure to Forks and the surrounding area. That included some of the Hoh forest, the Forks Timber Museum, and the beach.
"My Forks had become such a real place in my head that I was sure the reality would have some kind of jarring difference," she wrote. "It wouldn't look like the pictures, maybe, or there would be some huge flaw that would make my story impossible in that setting. But as we flew in, low over the densely green hills with the incredible Cascades Mountains touching the clouds to the south, I stopped worrying."