Former Bachelor Colton Underwood Tested Positive For Coronavirus, COVID-19
The novel coronavirus, formally known as COVID-19, caused a pandemic and social distancing throughout. In America, testing is difficult to come by and fear is prevalent with many major cities announcing shelter-in-place policies. Some celebrities have already tested positive for the virus including Daniel Dae Kim, Tom Hanks, and Rita Wilson. But the newest celebrity to get the coronavirus is The Bachelor's Colton Underwood, who posted about it on social media.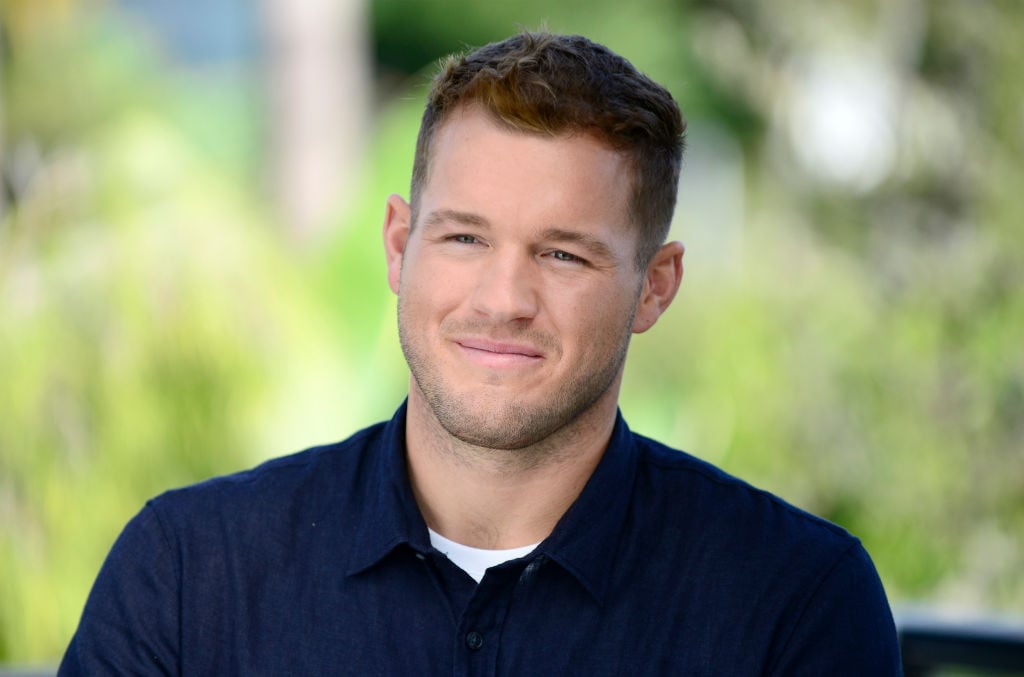 Former Bachelor Colton Underwood posted a video about his diagnosis
On March 20, Underwood posted a video to Instagram and Twitter, stating that he contracted the virus. 
"There's a lot of information going out in the news and the media right now about the coronavirus, saying it's for elderly or young people don't wanna do this," he said. "I wanna let you guys know I'm 28, I consider myself pretty healthy, I work out regularly, I eat healthy, and I became symptomatic a few days ago, got my test results back today and they are positive."
Underwood then shared just how bad the novel coronavirus is kicking his butt. "The main thing is I can't even walk up a flight of stairs without being out of breathe or go to the bathroom without having to sit down because I'm exhausted," he said.
Underwood said he's sharing his story to 'encourage' fans to do their part 
Underwood did want to share, though, that he was sharing his diagnosis with a purpose. 
"The reason I'm sharing this is not to cause fear or panic. But to hopefully encourage you guys to stay at home, do your part, take care of yourselves, take care of one another," Underwood said. "I am doing OK, I'm at Cass' family's house in Huntington. I'm fortunate to have them." He said he will "keep fans posted" about his condition. 
On Instagram, he also wrote a longer caption about his status. "we got this. I tested positive and I have been following all of the social distancing rules since last week," Underwood said. "For anyone out there that is hesitant to self quarantine… please do yourself and your loved ones a favor and stay home. We will all beat this and come out stronger on the other side."
How have other members of Bachelor Nation dealt with the pandemic? 
Peter Weber, who was the bachelor after Underwood, told Entertainment Tonight on March 15 that he thought the narrative around coronavirus was a "little bit more fear-based" than an actual threat, but now he's been self-distancing with his family. 
A source told Us Weekly that the Weber family is still close, even after the intense season finale he had. "This time of quarantine is bringing the Weber family closer than ever before," a source said. "They are using this time together to bond. During isolation, Peter and his family have been watching movies, playing board games, and cooking together."
Hannah Ann Sluss posted that she'd picked the "worst time" to move to Los Angeles, as they're shutting down so much because of the crisis. She said her parents had to ship her toilet paper because she wasn't able to find much when she went out for her essentials, thanks to people panic-buying supplies.  
And, maybe the most positive thing to come out of Bachelor Nation during this time is Tyler Cameron and Hannah Brown not only reuniting, but are quarantining together in Florida. Even though they didn't end up together during Brown's season, she has been in Florida with Cameron since around the time his mother passed away. They, along with friends and Tyler's brother, are a part of the new "Quarantine Crew" on Tik Tok, where they post hilarious videos of their antics. Tyler C. and Hannah B.: Saving Bachelor Nation's morale singlehandedly.