Former 'Bachelorette' Ali Fedotowsky Talks Skincare, Summer Plans, and Her Advice for Future Bachelorettes [EXCLUSIVE]
Former Bachelorette Ali Fedotowsky charmed viewers with her first appearance on The Bachelor Season 14 and once again when she took the lead in The Bachelorette Season 6. While pregnant with her daughter, Ali dealt with a skin cancer scare, but it's motivated her to do more to protect her skin without giving up family time in the sun. Ali sat down with Showbiz Cheat Sheet to chat about her summer plans (which definitely include sun protection) as well as give future Bachelorettes Gabby Windey and Rachel Recchia some advice.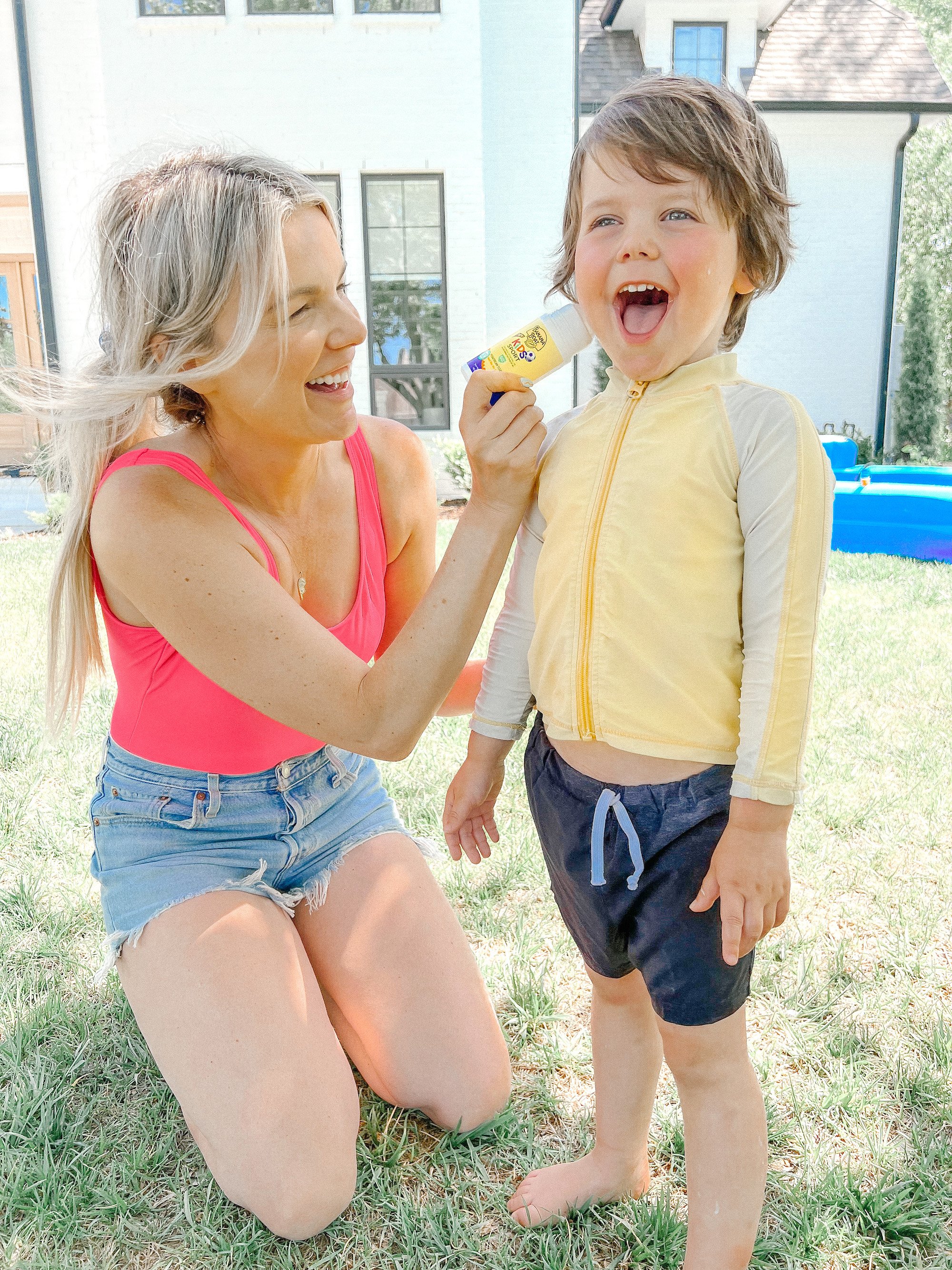 Former 'Bachelorette' Ali Fedotowsky had a skin cancer scare in 2020
On Jan. 23, 2020, Ali shared her diagnosis of basal cell carcinoma via Instagram. She clarified that this particular type of skin cancer was rarely fatal, but even hearing the word "cancer" scared her. We asked Ali what prompted her to get checked for the disease.
"I just noticed a mole that kind of looked a little bit different. So during my skin check, I just pointed out to my dermatologist, 'This looks weird,' and my dermatologist agreed, 'It looks a little off. Let's get tested.' So they tested, and it came back as basal cell carcinoma. And when he first said that, I panicked because I just heard the word cancer, and I was like, 'What?' He's like, 'Don't worry, don't worry. It is a highly treatable form of skin cancer," she explained.
Since the diagnosis, the former Bachelorette says she's become "hyper-aware" of sun protection and sunscreen, not only for herself but for her children too. That's partially why she partnered with Banana Boat for this campaign.
RELATED: 'The Bachelorette' 2022: Reality Steve Spills New Details About the Upcoming Season
Ali's plans for the summer include setting up her own Summer Olympics as part of Banana Boat's Sundays Are Fundays campaign
With summer right around the corner, the days in the sun become more regular for most families. Plus, with the kids out of school, Ali knows how hard it is to think of ideas for keeping the children entertained constantly.
Ali's plans for the summer include setting up her own Summer Olympics, "My favorite activity is probably going to be this DIY Backyard Olympics with these games that you can do. One, my kids love anything that's a competition. You can make it so everybody wins. Everybody gets a medal at the end. We show you how to make these fun little DIY medals, and you can have a ceremony."
Former 'Bachelorette' Ali Fedotowsky's advice for Rachel Recchia and Gabby Windey differs from what she said to girls from other seasons
The Bachelorette Season 19 premieres this summer, and this time the series gives us two Bachelorettes. Because Ali's a pro when it comes to ABC's unscripted show, we asked about her advice for upcoming Bachelorettes.
Ali said, "Normally, my advice for The Bachelorette is figure out who you like early on and then kind of ignore them because that gives you a chance because you know, you like that person, they're going to be around till the end, right?"
However, with The Bachelorette switching things up this year and featuring two Bachelorettes instead of the usual one, Ali wasn't sure that advice would work. In this case, Ali hopes the women talk out their feelings about the men.
"I was super against the whole thing at first. I'm like, Oh, this is not fair to the girls. You know, what if they like the same guy? But the more I thought about it, the way it's set up is more like the real world. If you go to an event with your girlfriend, there's a bunch of guys there. If you like the same guy, you get to talk about it. You get to work it out. You know, like in the real world, there's not just one bachelorette that all the guys go on dates with. Actually, I think it will result in some interesting conversations possibly. They seem like really good friends. So, hopefully, they will be able to talk it out and work it out."
Folks can watch it all play out for themselves with the new season of The Bachelorette on July 11, 2022.
RELATED: 'The Bachelorette': These Couples Are Still Together in 2022