Former Bachelorette Kaitlyn Bristowe Opens up About 'Hormonal Depression,' Fans Say They Relate
Kaitlyn Bristowe has always been an open book. During and after her season of The Bachelorette, she's never tried to be anything she's not or act any differently than how she's really feeling. The reality star keeps things especially candid on her social outlets, particularly Instagram.
On August 4, she took to the social site to write about experiencing hormonal depression. Lots of fans took to the comments to let her know she's not alone and share their own experiences.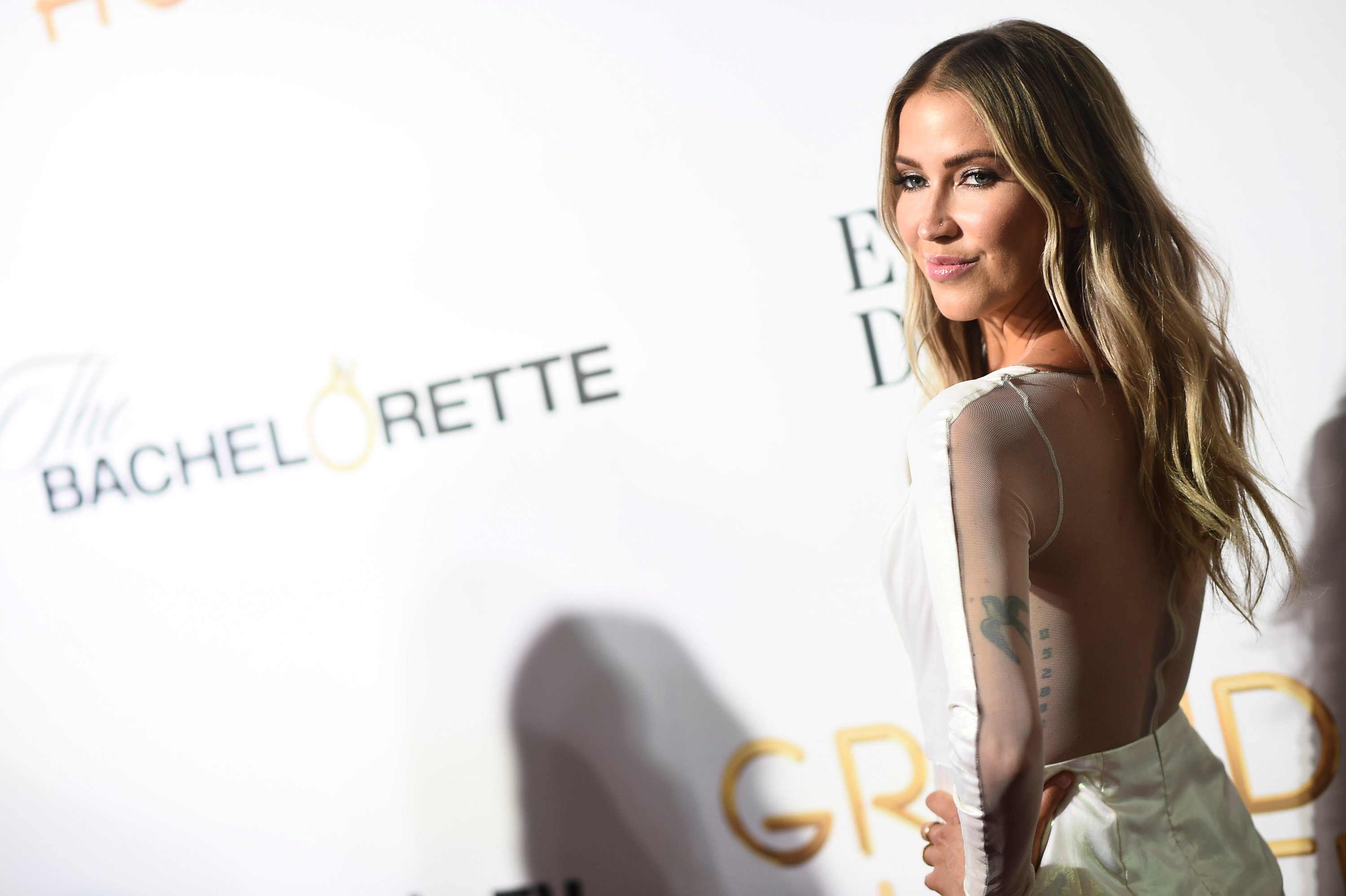 Kaitlyn Bristowe's Instagram post about hormonal depression
"Woof. Have I been hit by a bus?? Having a real case of the Monday's today. I thought it was for no reason… But then I opened my calendar and saw that I'm pmsing which is a constant with my depression and anxiety. It's so hard to accept, or understand without feeling guilty, that I just have to feel like this every month. I feel guilty because I have nothing to be depressed about," Bristowe began.
The reality star went on to say she's tried a number of possible solutions, but nothing has really helped.
"I've tried vitamins, seeing a hormone specialist, and I'm on medication for my anxiety. All of those things help me. (Obviously talk to a dr about being on medicine). But I still just have these 2-3 dark days every month. I know there are far more things to worry about in life right now than how I feel once a month," she wrote.
RELATED: 'The Bachelor': Cassie Randolph 'Doesn't Have Any Problem' With Colton Underwood Going Out With Lucy Hale, According to a Source
Bristowe typically ends her posts like this (open, honest) by asking her followers about their experiences with whatever she's writing about.
"But just wanted you to know you're not alone with hormonal depression and wondering if anyone has found anything that helps? You guys are the best. Thanks for always being vulnerable with me!" she concluded.
The fan response
The post received pages of comments from followers who experience something similar, especially at this current moment in time.
"Thank you for putting this out…it's hard to not feel crazy," wrote one Instagram user.
"This is my liiiiife. Feeling so blessed and on top of the world and inspired and then depression/anxiety hits me like a damn bus. Thanks for speaking out," another fan thanked the reality star.  
RELATED: 'The Bachelor': Peter Weber Has a Message for Fans Who Say Kelley Flanagan Wasn't His First Choice
People recommended different solutions that have worked for them: magnesium, maca root, anti-inflammatory foods, and exercise, to name a few suggestions Bristowe received.
One hormone specialist commented on Bristowe's post:
"Hi Kaitlyn. This is such an important conversation that too many women feel alone in. As a hormone specialist + cycle coach myself, I see this all the time and I'm happy you and I can shed some light on the commonality of this. I know you probably felt like you've tried it all, but things that help my clients: CBD oil, seed cycling, breathwork, adaptogens, magnesium."
As Bristowe mentioned in her post, "obviously talk to a dr about being on medicine." Everyone is different and, therefore, different solutions work for different people. But at least the future Dancing With the Stars contestant and her Instagram followers know they're not alone.
RELATED: Kaitlyn Bristowe Finally on 'Dancing with the Stars' After Claiming 'Bachelor' Creator Barred Her Because He 'Hates Women'