Former Disney Executive Believes Johnny Depp Could Return to 'Pirates of the Caribbean' After the Court's Verdict
The Johnny Depp and Amber Heard trial ended last week and the jury delivered their verdict this week, ruling in favor of Depp. Now, the question that many have is how will this affect his career? Many want to see him return to the Pirates of the Caribbean franchise as Captain Jack Sparrow. A former Disney executive believes that the studio will bring Johnny Depp back to Pirates after the favorable verdict. 
Johnny Depp won his defamation lawsuit against ex-wife Amber Heard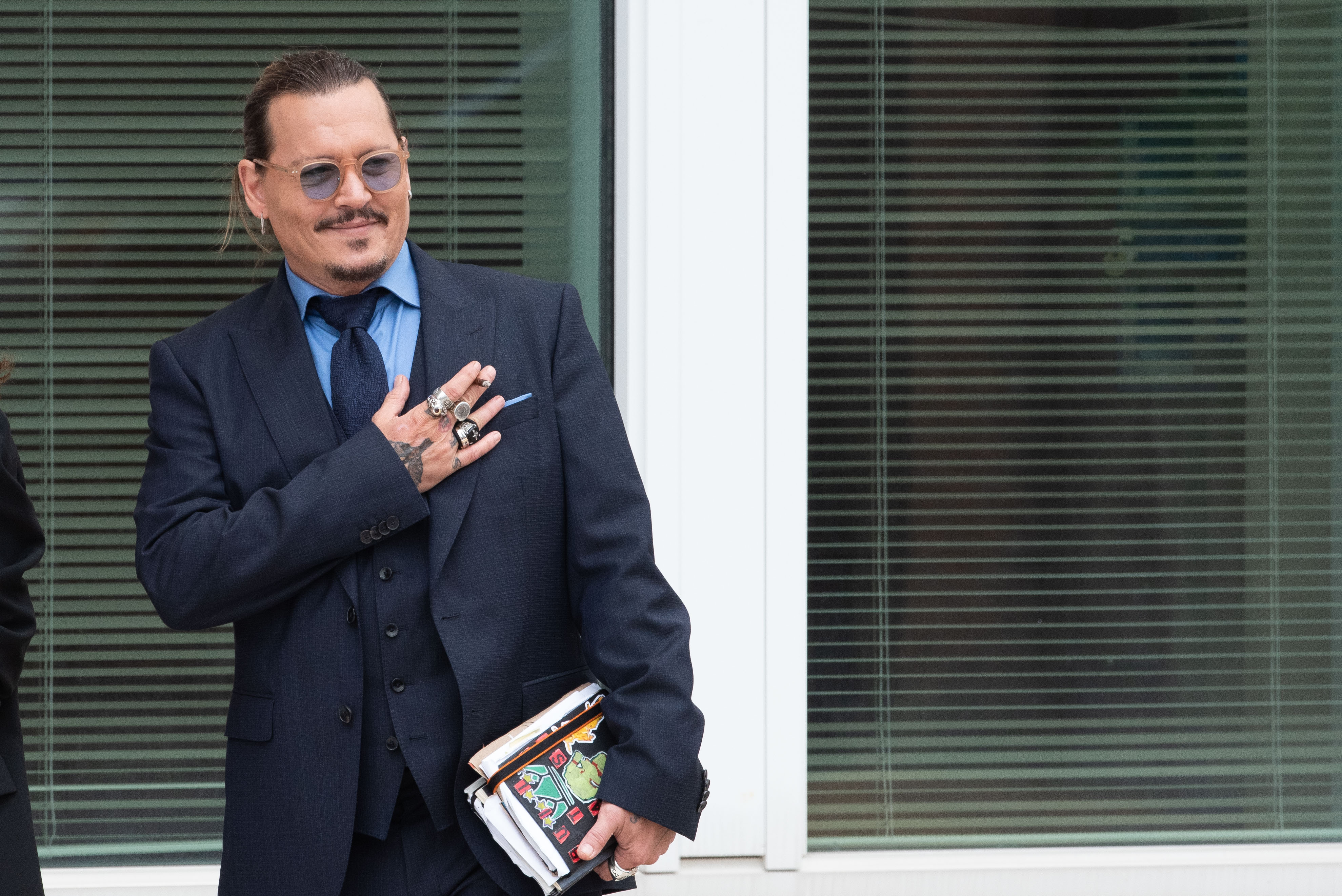 Many watched the court case between Depp and Heard where Depp sued Heard for $50 million for defamation. The lawsuit came after Heard published an op-ed in The Washington Post in 2018 that indirectly accused Depp of domestic violence. In 2020, Depp lost a similar case against UK tabloid, The Sun, which published an article accusing him of being a "wife-beater."
The outcome was much different in the US as the jury ruled in favor of Depp. Depp won his claims of defamation, although Heard still won three claims of her defamation and she is planning to appeal. In a statement Depp shared on his Instagram account, the actor said the jury "gave me my life back" and he is "truly humbled."
Former Disney Executive says Johnny Depp could return to 'Pirates of the Caribbean' following the verdict
Since the verdict favored Johnny Depp, many want the actor to return to the Pirates of the Caribbean franchise. Depp was nominated for an Oscar for his performance as Jack Sparrow in Pirates of the Caribbean: The Curse of the Black Pearl and reprised the role for four more sequels.
During his testimony, Depp said that there were plans for a Pirates 6, but Disney dropped him once these allegations came out. A former Disney executive, whose name was not shared, told People that he believes Disney would be missing out on a lot of money if they don't bring Depp back for a sixth movie. 
"I absolutely believe post-verdict that Pirates is primed for rebooting with Johnny as Capt. Jack back on board," the former exec said. "There is just too much potential box-office treasure for a beloved character deeply embedded in the Disney culture."
The former exec also cited the recent success of Top Gun: Maverick as evidence that bringing back Hollywood stars is a recipe for success at the box office.
"With [producer] Jerry Bruckheimer riding high on the massive success of Tom Cruise in Top Gun: Maverick, there is huge appetite for bringing back bankable Hollywood stars in massively popular franchises," the former exec said.
It's still unclear if Depp would even want to return to the 'Pirates' franchise
Even though these are promising remarks, this is a former Disney executive who no longer has much power over at the house of mouse. It will come down to whether Depp and Disney could come to an agreement on a possible Pirates 6.
Depp may not want to work with Disney again as he shared in his testimony that he felt "betrayed" by the studio after they dropped him. Depp has worked with Disney on other projects besides Pirates, including Into the Woods, Alice in Wonderland, and The Lone Ranger.
Jerry Bruckheimer recently told The Sunday Times that they are moving forward with two Pirates scripts, but Depp is attached to neither. One includes Margot Robbie while there isn't much information on the other. It's unclear if Depp will ever return as Jack Sparrow, but the verdict does help his chances.
Pirates of the Caribbean is streaming on Disney+. 
RELATED: Johnny Depp Wanted to Write 'Pirates 6' With Disney to Give Jack Sparrow a Proper Goodbye