Former 'NCIS' Star Pauley Perrette on Her 'Sparkle' With Michael Weatherly
Michael Weatherly and Pauley Perrette starred across from each other in NCIS for over a decade. Though Weatherly now leads the CBS original Bull, he rose to prominence as Special Agent Tony DiNozzo. As for Pauley Perrette, she portrayed the lab-bound gothic analyst with a heart of gold, Abby Sciuto. On-screen, Abby and DiNozzo had solid chemistry, but they rarely shared scenes.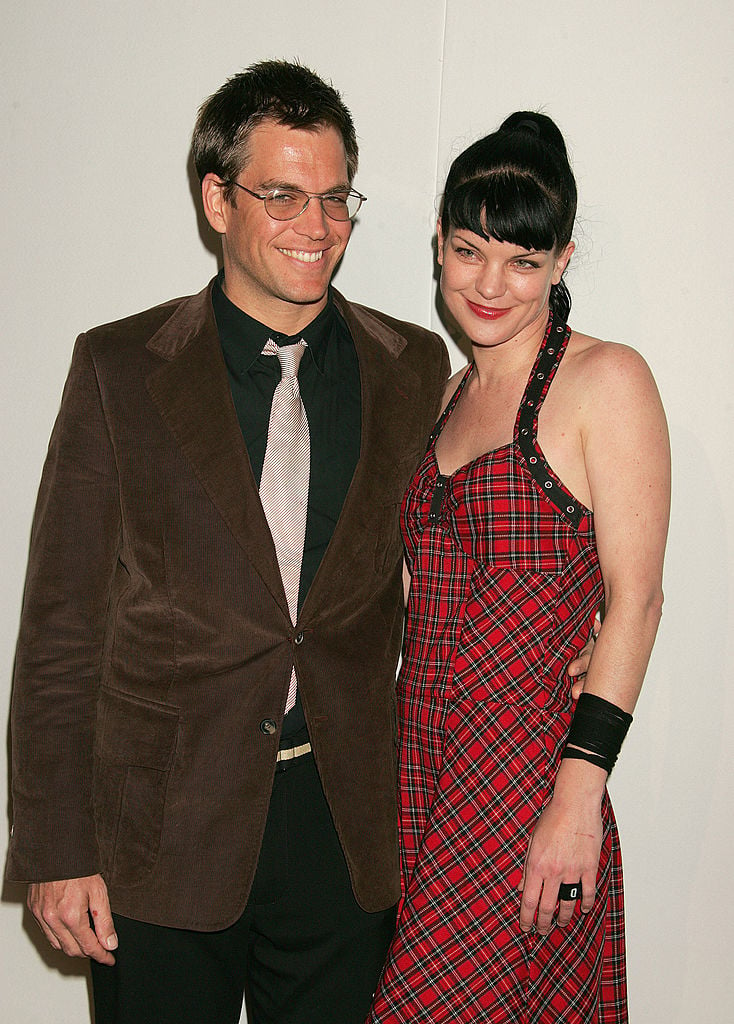 DiNozzo was often too busy trying to woo Cote de Pablo's Ziva David or cracking an inappropriate joke, while Abby was working to connect all the forensic clues in Hollywood fashion — in a way that doesn't imitate real-life at all. Yet, though they didn't converse too much in front of the camera, they had a good relationship behind-the-scenes. 
Pauley Perrette explained a few years back, that the two of them understood each other — and had similar intentions when it came to NCIS — as they both came from backgrounds in comedy.
Former 'NCIS' star Pauley Perrette on her 'sparkle' and 'agreement' with Michael Weatherly 
Pauley Perrette, while prepping to big NCIS farewell, sat down to talk about the show and her dynamic with Michael Weatherly. You can find her interview on the NCIS youtube channel. She stated:
Michael Weatherly and I had this thing together. We pinky shook right when we first met…We both come from comedy, and we're gonna make a very serious military crime drama funny. 

And, we have as actors, and as friends, we have an unspoken sparkle between us. And, we love to crack each other up. And we love to get the funny bone and get that stuff. And, the times that we had on set, and the work that we did together, was just delightful…so much fun. 
Pauley Perrette explained that she and Michael Weatherly both always found time to joke with one another, and that tendency toward humor helped define the NCIS fans came to know and love. While NCIS entered fans' homes as a Jag spinoff, it became so much more, defying the standards and tones associated with military procedurals; it became a show about family, and it never took itself too seriously.
Pauley Perrette talks to Michael Weatherly 'all the time'
Pauley Perrette went on to explain that she and Michael Weatherly maintain a good friendship. She stated:
I talk to Michael all the time. All the time. And, he's still my brother. As far as just an actor, what we did from day one, starting right out of the gate, it was our thing that we did. So, every single scene that I've had with Michael, it just makes me smile, and it makes me giggle, and it makes me laugh. 
Pauley Perrette looks back on her scenes with Michael Weatherly fondly, remembering the pinky promise they made and the great laughs they inspired.
While Pauley Perrette's Abby Sciuto and Michael Weatherly's Tony DiNozzo are no longer in NCIS, they remain two of the actors who helped cement the show's impact, turning it into the worldwide phenomenon it is today.