Former NFL Star Vernon Davis Discusses His Transition From the Gridiron to Hollywood
Interview with former NFL star Vernon Davis.
NFL star Vernon Davis announced he was hanging up in cleats in February 2020. The former tight end played for 14 seasons in the league with the San Francisco 49ers, the Denver Broncos, and the Washington Football Team. Post his professional football career, he made the transition into producing and acting in films alongside a few Hollywood heavyweights.
Showbiz Cheat Sheet caught up with Davis to talk about his second career, his upcoming projects, and the A-list actors he wants to work with in the future.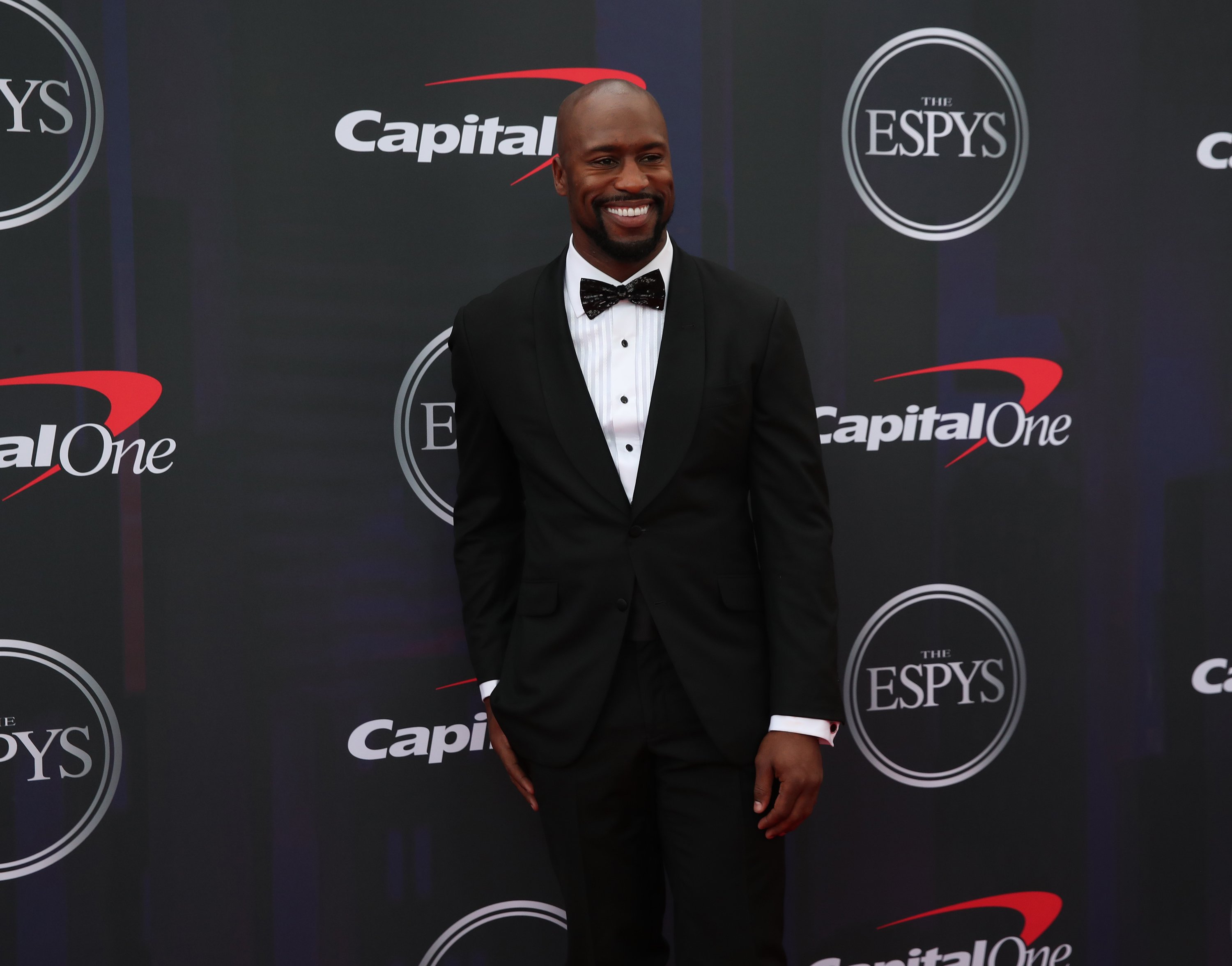 Davis' acting career actually started before he retired from the NFL
The former professional football player was actually in four TV shows and three movies–including Baywatch starring Dwayne "The Rock" Johnson–while he was still playing in the league. So was acting something he was always interested in?
"No, I wasn't always into it. I really got started when I took a class at the Shelton Theater of Art in San Francisco," Davis recalled. "That was in 2015 when I did that and from there I just branched out and continued to create."
Davis worked in front of and behind the camera in 'A Message from Brianna'
Davis has worked not just in front of but also behind the camera. He starred in and served as executive producer in the 2021 horror flick A Message from Brianna.
"It's about a couple that moves into a house and the house is where my character, Leonard, used to live with his grandparents," Davis explained. "The spirit of a little girl, who ended up getting killed, is in the house and when (Leonard) moves into the house the spirit takes over his daughter and tries to control their family."
"My business partner DeShon Hardy, who's also an ex-football player, we planned it out that right after I retired it was a project that I wanted to take on, to produce, and have a significant role in. It was a great introduction into the movie-making business as well as acting so it was definitely a passion project of mine."
He worked with Bruce Willis on the set of 'Gasoline Alley' and 'A Day to Die'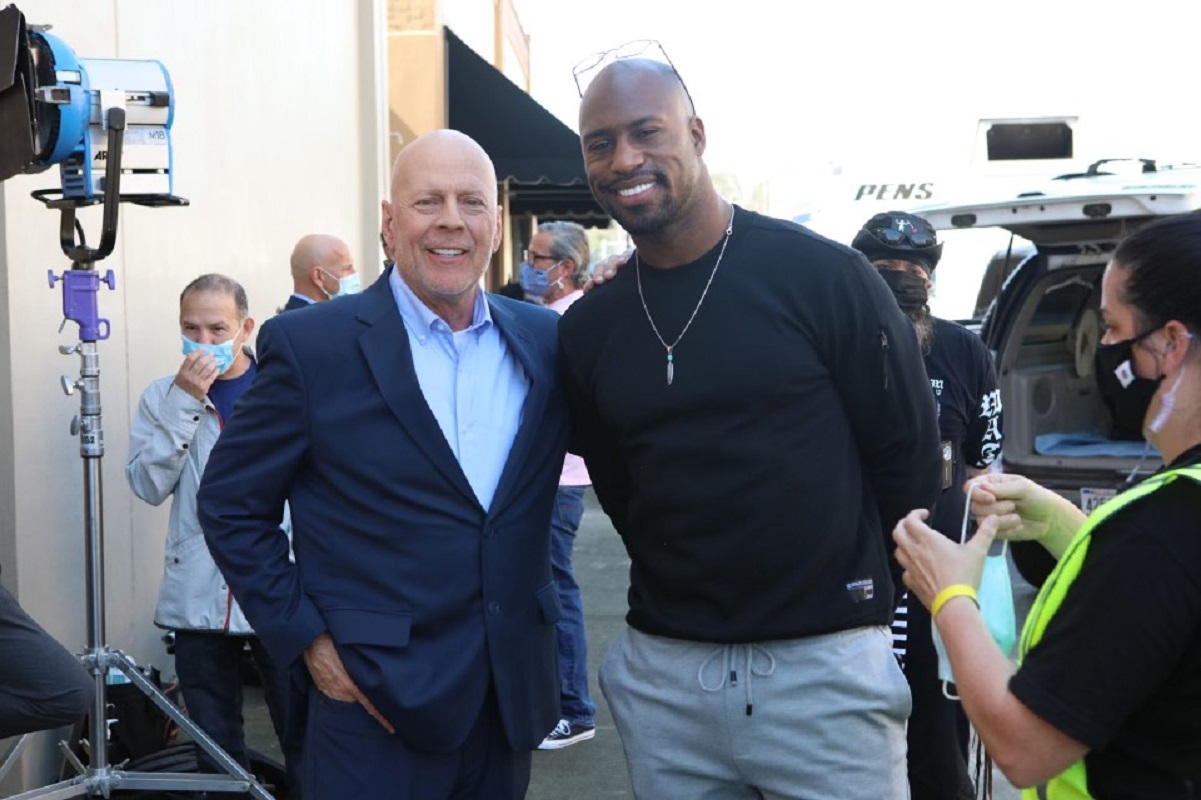 The former athlete has been in two movies A Day to Die and Gasoline Alley with Die Hard actor Bruce Willis. He revealed what it was like working with the Hollywood megastar.
"Bruce is awesome," Davis said. "I learned a lot from him. When I wasn't doing my scenes I would go over to set and watch him. He was great to work with. Working with a legend is always great!"
Davis' upcoming projects and who he would love to work with next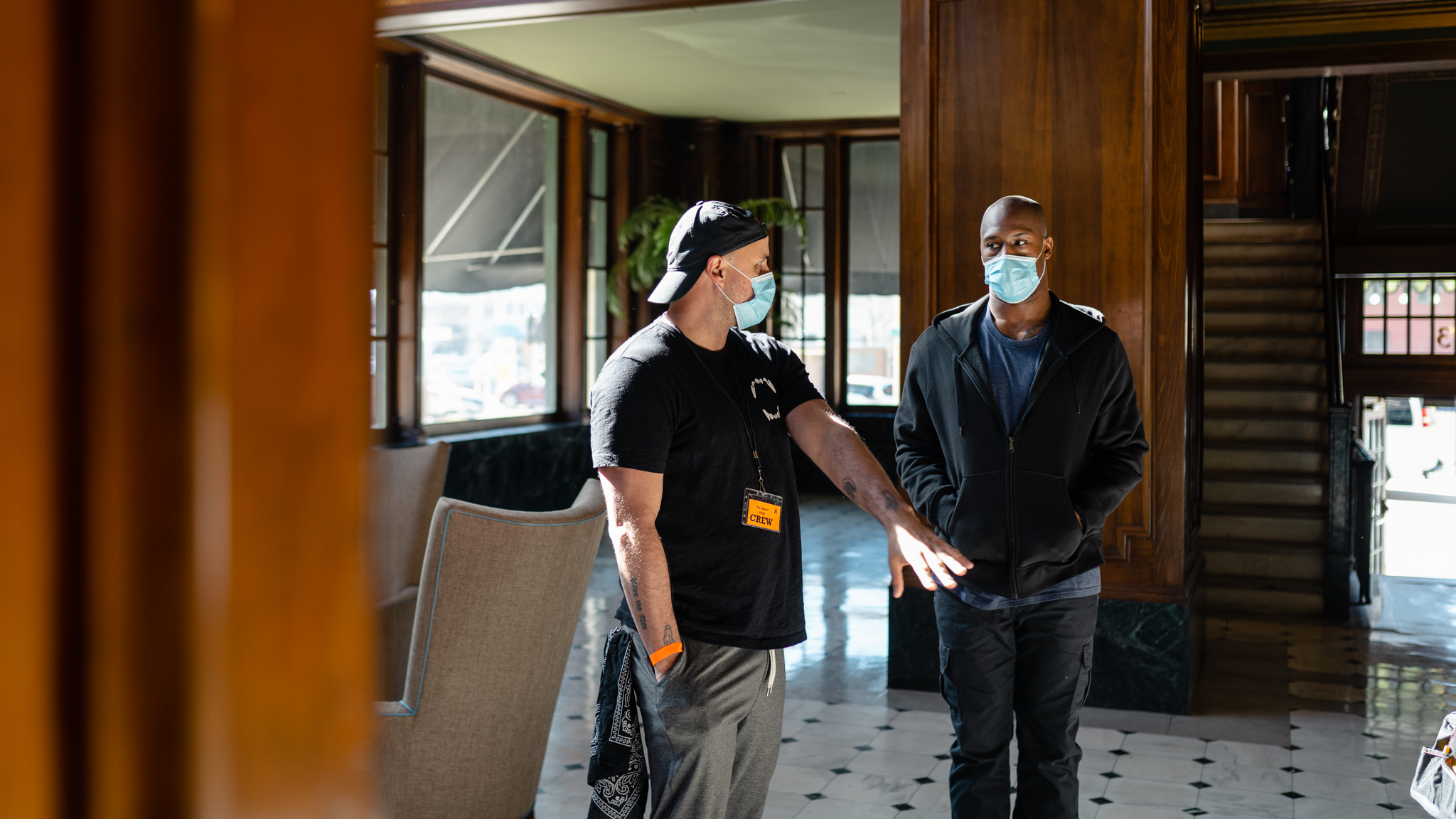 The retired tight end also recently wrapped up filming for The Chariot, starring John Malkovich and directed by Adam Sigal. Davis plays a "telekinetic" character in the film who he describes as "nice, very serious, quiet, reserved, but very powerful if he needs to be. However, he can't control his powers." To prepare for the role Davis watched movies like Edward Scissorhands and The Green Mile to channel some of those different personalities to incorporate into his character. A release date for The Chariot has not yet been set.
In the future, a few other big names Davis would love to have the opportunity to work with are Will Smith, Morgan Freeman, and Denzel Washington.
Davis says he still thinks about the game of football from time to time but he's been staying super busy with his second career in entertainment. After competing on the reality show Dancing With the Stars, he served as a judge on Fox's upcoming reality series Domino Masters. He'll also be appearing in six episodes of BET's The Rich & The Ruthless, and he's about to start filming another movie next month. Fans can follow and keep up with all his latest projects via Twitter @VernonDavis85 and Instagram.