Former 'Raymond' Star Patricia Heaton's Nod to National Cooking Day Draws Hilarious Comments From the Classic Show's Fans
Sept. 25 was National Cooking Day and former Everybody Loves Raymond star Patricia Heaton took to social media to mark the day. The show's fans, however, were quick to post humorous remarks that only a Raymond fan would appreciate.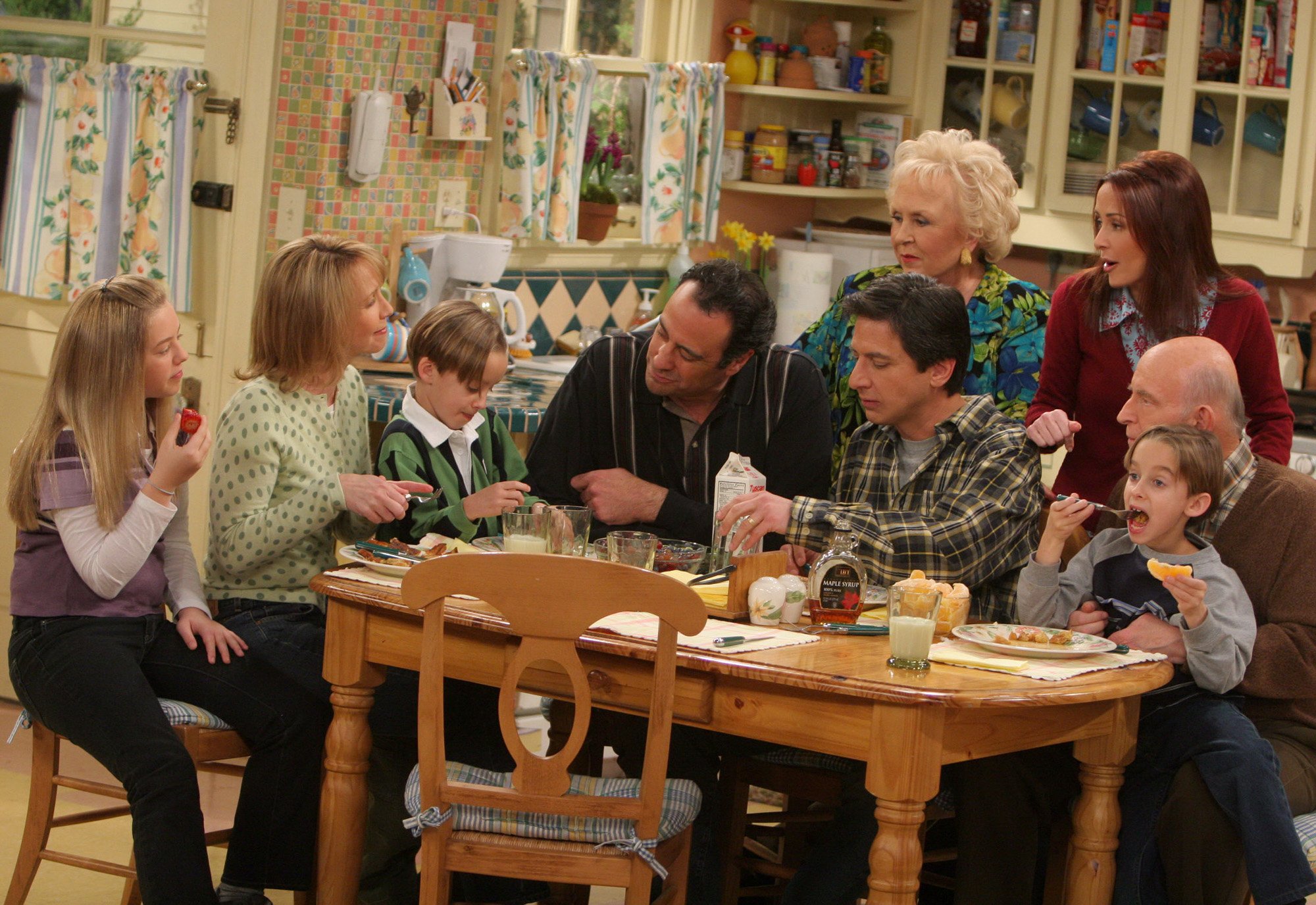 The former 'Raymond' star's social media post got fans laughing
In an Instagram post on Sept. 25 marking National Cooking Day, Heaton posted a photo of herself cooking up a meal for her family. "Cooking has always been something I enjoy, a way to bring the family together and give a gift to the people you love. Happy #NationalCookingDay," she wrote.
Every fan of Raymond knows that Heaton's character on the show, Debra Barone, was a horrible cook and housekeeper, as her mother-in-law Marie, flawlessly played by Doris Roberts, constantly reminded her.
And so, the show's fans just had to bring up Debra.
One fan simply said, "Lemon chicken!," referencing the one and only dish Debra made her family seemingly every night. It seems other fans had the words taken out of their own mouths, saying "Oh you beat me to it!" and "Same here."
"Just don't use Marie's tarragon," another fan said, going back to the season 2 episode, "Marie's Meatballs." In the episode Marie, hoping to discourage Debra from becoming a better cook than herself, puts a "basil" label on a container of tarragon to ensure the meatballs taste terrible.
Finally, another viewer who knows their Raymond episodes wrote, "How about some Braciole??" Possibly the only episode of the comedy in which Debra outdid her mother-in-law in the kitchen was "Debra Makes Something Good," in which she cooked a masterful braciole. Debra, as the episode title states, finally made something good to eat and the entire Barone family is upended.
Heaton got a kick out of Debra Barone's housekeeping skills (or lack thereof)
In a conversation with the Television Academy Foundation, Heaton touched on her Raymond character's failure as a cook (except for that braciole episode) – and chatted how realistic her show's character was: "That was what was so wonderful about her," Heaton said. "That she couldn't cook and a lot of times with the kids it was just, whatever. You know, when you're packing a lunch every morning, you're not going to cut the sandwich into smiley shapes and starfish and stuff. You throw that prepackaged Kraft cheese crap into their bag."
Heaton herself is a great cook
A two-time Emmy Award winner, Heaton hosted Food Network's Patricia Heaton Parties in 2015. The Middle actor brought viewers into her home and ended up winning another Emmy for the program.
When the series premiered, Food Network said of Heaton's show, "While everybody knows [Heaton] as a talented and hilarious actress, until now only her family and friends have experienced her fantastic at-home parties. Audiences will now get a humorous and intimate look at home with Patricia, as she shares her tips and ideas for entertaining."