Former Star of 'The Chi' Denies Rumors He Quit the Show After Refusing to Have a Transgender Love Interest
Barton Fitzpatrick has been absent from 'The Chi' during season 3. Fitzpatrick is denying rumors he left 'The Chi' over a transgender love interest.
As season 3 of the Showtime drama series The Chi progresses, fans of the show are getting adjusted to the show's changes. In addition to the absence of Jason Mitchell and Tiffany Boone, there are also several new characters. One character that is also missing is Reg (Barton Fitzpatrick). His character was seemingly killed off of the show at the end of season 2 and many speculated that he quit after refusing to engage with a transgender love interest. Fitzpatrick is now saying those rumors are not true.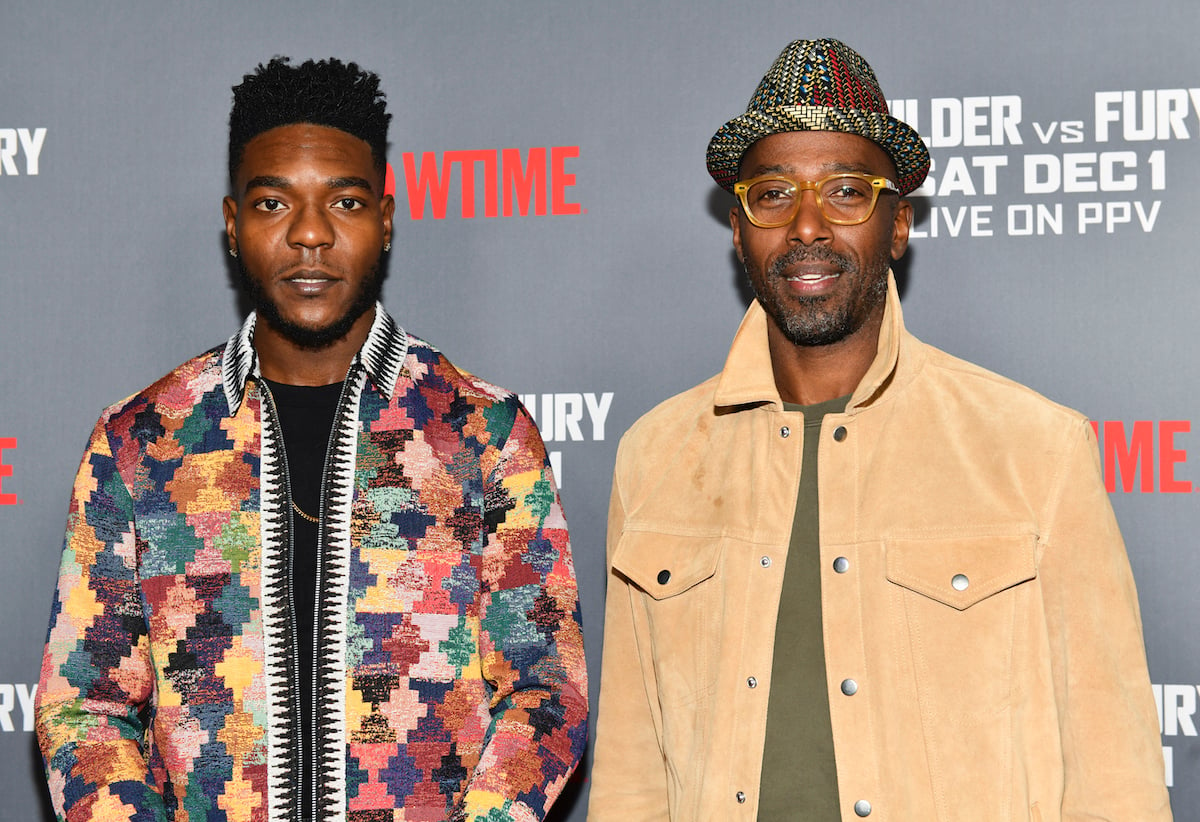 Barton Fitzpatrick's character on 'The Chi' was seemingly killed off of the show
Fitzgerald starred as Reg, an infamous drug dealer and gang member on the south side of Chicago. Reg is responsible for the care of his younger brother, Jake, and is insistent that he learns the way of the streets as opposed to steering him into a more positive direction.
In season 2, it's revealed that Reg works under the management of Douda, a local businessman and shady politician who also works as a gang leader and drug lord. Reg finds himself on Douda's list after he gives his crew the OK to intimidate and beat the home of an elderly woman.
Douda's other employees were trying to convince the woman to sell her home. During the robbery, the woman is badly beaten, which the assailants were not instructed to do. When Douda discovers such, it's assumed that he has plans to make Reg pay for his mishap. 
By the end of season 2, Reg is shot by assailants on motorcycles. One of Reg's crew members rushed to his aid. The episode ended with Jake being taken away by child protective services, but it's unclear what Reg's condition is.  
Season 3 opens with Douda as Jake's guardian. Another brother of Reg' and Jake's returns with the intention of getting revenge for Reg's murder and to regain custody of Jake.
Barton Fitzpatrick denies rumors that he quit the show after rumors surface that he refused to have a transgender love interest
Singer Luke James is introduced in season 3 as the older and absentee brother of Reg and Jake who returns for answers. His character has been jailed most of his life and by episode 2, it's revealed that his love interest is a transgender woman. Conspiracy theories surfaced online that Fitzpatrick left the show due to the love interest. 
Related: 'The Chi': Lena Waithe Replaced Brandon With Lala Anthony's Character, Dom
Fitzpatrick took to his Instagram to clear up the rumors and the video was reposted on YouTube.
"We have to discontinue all the negativity that it going on out there. Lena Waithe and I are cool," he began. "I have no problem with the LGBT[Q] community, any person of trans, it's all love…stop paying attention to all this bulls**t that's getting circulated in the media, do not believe the hype."
Furthermore, he says the idea of him having any sort of phobia toward the LGBTQ community is absurd, considering the show was created by a lesbian. 
"A queer Black woman from the south side of Chicago created a show called The Chi that gave myself a platform, that gave many others a platform to grow and thrive to become what you guys see to this day and I appreciate that," he said.
Fitzgerald is thankful for his time on the show and is a supporter of the show from afar, noting that he loves the current season and encourages his fans to continue watching. A recent Tweet also hints that Fitzpatrick may make a return to the series, as there has been no official proof that his character is dead.