Former Supermodel Christie Brinkley's Net Worth and The 1 Choice She Regrets in Her Career
Christie Brinkley, the perpetually youthful-looking supermodel, has been one of the most successful models, spokespeople, and entrepreneurs of the last forty years. Which is difficult to believe, as Brinkley looks almost as old as the length of her career span. Her appearance is a large part of her brand as a public figure.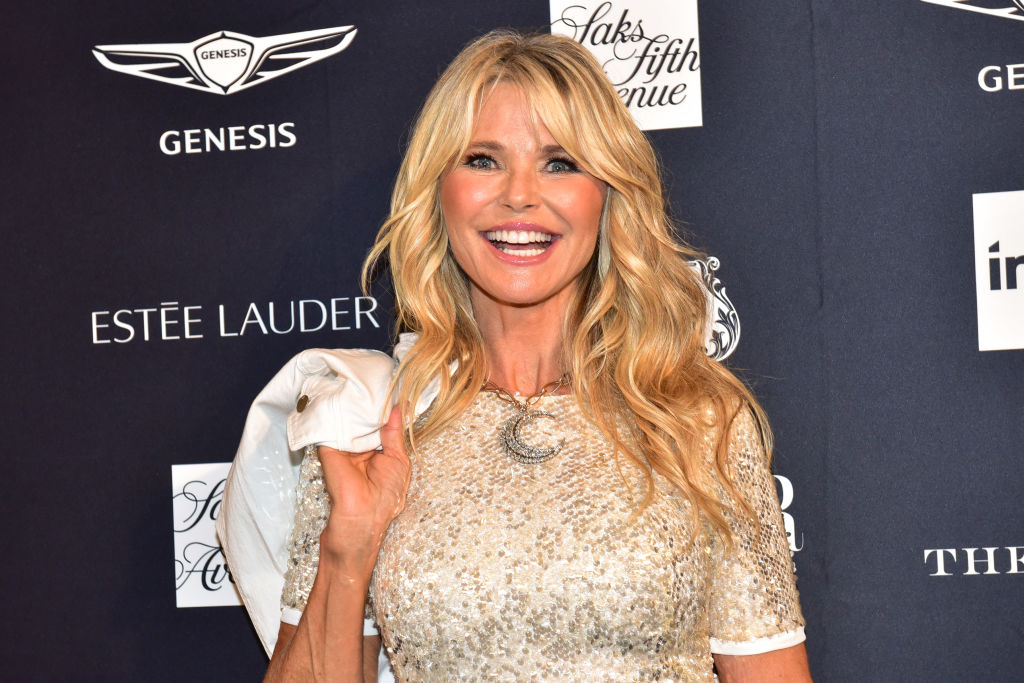 Find out the 65-year-old's net worth, plus the one part of her career that she wishes she could have changed.
Brinkley's embracing her silver tresses
The National Lampoon's Vacation star recently shared about a major decision she had to make – about her hair. She realized lately that her hair is no longer growing in blonde. It's coming in gray. And thanks to her daughter, Sailor, she's embracing it, and her spiritual age, as she calls it.
"Everybody pays so much attention to your number," Brinkley told People last year. "I like to say, 'That's just my biological age, but my spirit age is totally different.' Your spiritual age comes from everything about you, not just this assigned number because that's how long you've been around, kicking around this crazy old world."
She shared on social media earlier this month about her acceptance of her gray locks.
"I was scheduled for color before I left NYC 3 weeks ago but decided I would go easy on my hair and just do it when I got home," the 65-year-old explained in a selfie that shows off her new color.
"As a result, I have gone back to my roots …and boy was I was ever surprised to see my 'nature's highlights' are more silver than gold!"
Her daughter, Sailor, chimed in with the comment, "Yas silver FOX."
What Brinkley regrets
Brinkley likely doesn't have too many regrets in her career of four decades. She has graced every magazine cover, including being chosen for Sports Illustrated's Swimsuit Issue covers three years in a row.
She served as the face of Cover Girl for 25 years and has dabbled in acting, with roles in NBC's Parks and Recreation, as well as appearances on Mad About You and in multiple music videos, most notably with (now ex-) husband Billy Joel.
As for the one regret she still has? It's not appearing on one of the most beloved and iconic late-night shows.
"I didn't do Saturday Night Live when they asked me," Christie told ET. "God, what was I thinking?"
Christie Brinkley's net worth
Brinkley's net worth is $100 million. Most notably of late, the entrepreneur is in the Prosecco business.
The website for her line of Prosecco, called Bellissima Prosecco says, "In Italian, bellissima doesn't just mean beautiful, but 'most beautiful.' This spirit inspires our collection of Prosecco and sparkling wines, made with organic grapes, developed with the help of one of the world's most beautiful women, Christie Brinkley. . . "
"Like Christie, a life-long vegetarian and environmental rights advocate, we believe it's vital to preserve the natural beauty of the world around us."
"So whether you're a fan of rosé, classic brut, zero sugar or all three, Bellisima's got you covered," Brinkley told Yahoo Lifestyle. "So let's raise a glass to making life sparkle!"
Read more: What Is 'Piano Man' Billy Joel's Net Worth?