Former 'Vikings' King Travis Fimmel Doesn't Love Shooting Action Scenes — 'I'm Lazy'
'Vikings' star Travis Fimmel isn't a big fan of filming action scenes. He said he doesn't like them "at all" because he's "lazy" and also happy to let stunt people do their work.
Though actor and former model Travis Fimmel is well known for playing legendary warrior king Ragnar Lothbrok on Vikings, he is happy to let "stunt guys … get paid to do their thing" when it comes time to shoot action sequences. The Raised by Wolves star doesn't like filming those scenes "at all" himself because he said he's "lazy" — but seemingly not about work around his "little farm."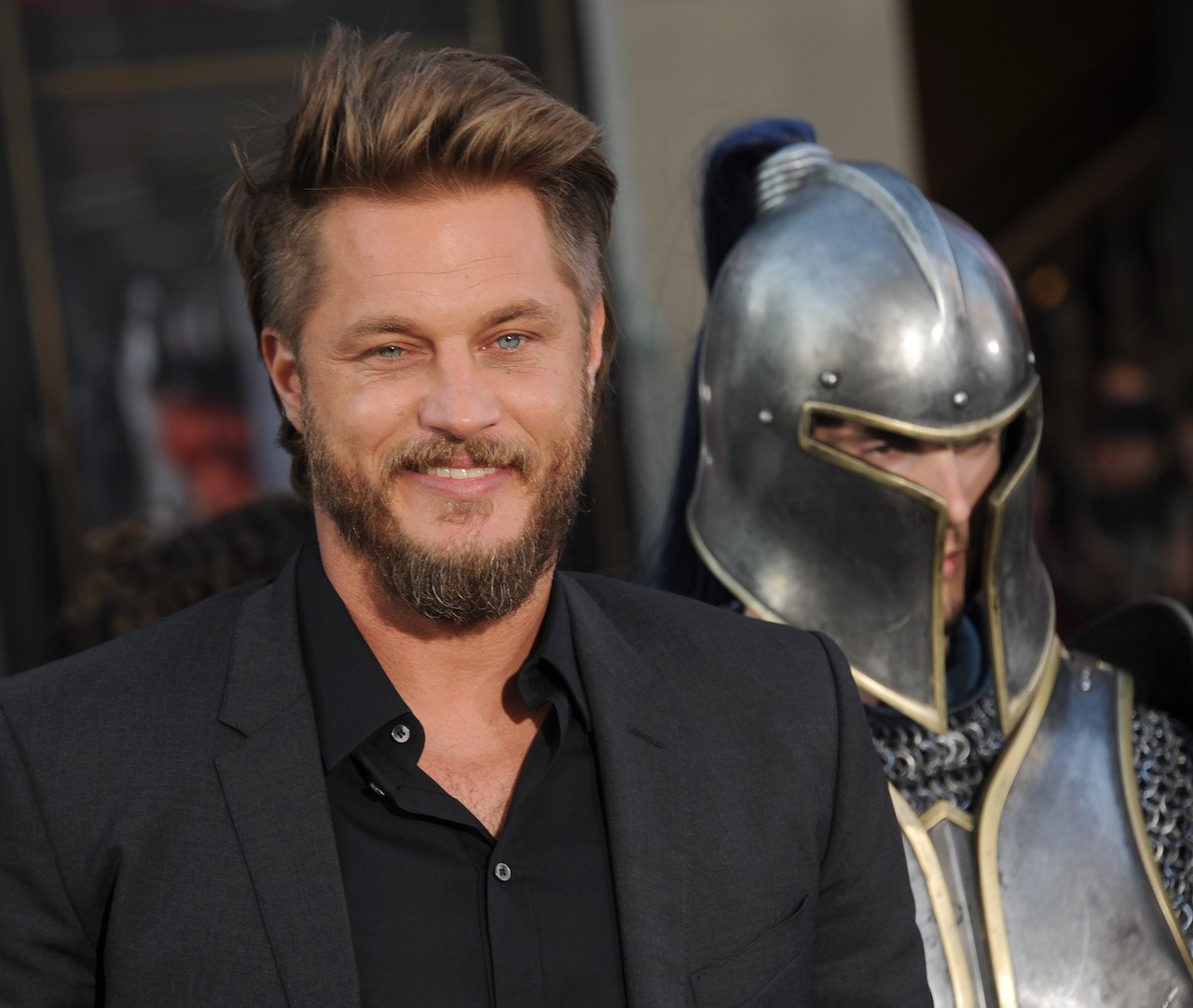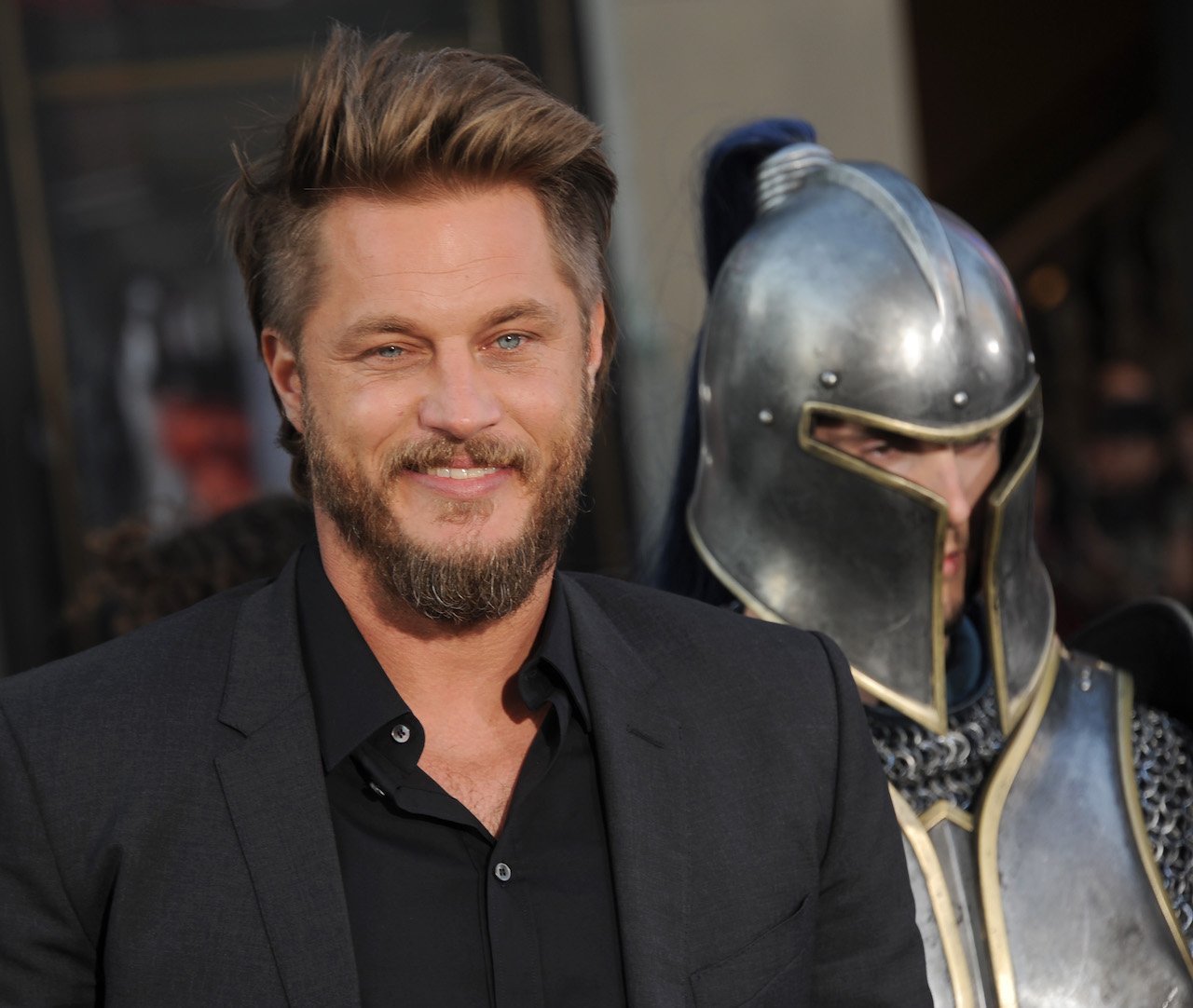 Travis Fimmel isn't into some parts of acting
In 2018, Fimmel told GQ, "I never wanted to be an actor, ever. I still don't."
Although Fimmel is an actor, he's confessed he doesn't participate in parts of getting act jobs, namely in-person casting auditions. He prefers to put his auditions on tape to avoid the nerves of trying out in person.
"I can't remember the last job I got from actually auditioning. It's horrible," he said. He confessed he feels "nervous, sweaty, [and] embarrassed."
After finishing his work on Vikings, Fimmel said he was done with television altogether. But Ridley Scott changed his mind. "I didn't need a pitch, Ridley asked me to do [Raised by Wolves] and I was like, 'Yeah, of course,'" he shared.
"Then I read the script, it's very unique," he went on. "He's such a visionary, and I think it's something no one has seen on TV before."
Travis Fimmel says he's 'lazy' and happy to let stunt people film action scenes
On Raised by Wolves, executive produced by Scott, Fimmel has played a "survivalist and a former child soldier" on a dangerous planet for two seasons. And his character is involved in some exciting action sequences. But Fimmel said he's happy to kick back and let professionals step in for those.
"I don't love the action stuff at all, I'm lazy," he admitted to People. "I don't need to be a hero. I'm happy for the stunt guys to get paid to do their thing."
While Fimmel may like to sit out on filming action scenes, the "farm boy" said he likes to get in on the action around his ranch.
Travis Fimmel would be back in Australia if he could
Fimmel also told GQ he'd ultimately like to go back to Australia but lives on a ranch in California in the meantime. "S*** mate, if I had the money, I'd have been home two years ago. You need a fair bit of money now to get a big farm in Australia," he shared, "It's so expensive. Unbelievably expensive."
But he was still on his ranch as of 2020, and he went into isolation there when the pandemic required it.
"I've got a little farm, and it's been a great chance to work on that, get a lot of stuff done," he said of his home. "I haven't learned Spanish or anything. Just enjoyed the opportunity to do stuff around here."
As to what sort of "stuff" he does, some of it is taking care of animals. "I've got cattle and horses, that sort of stuff," he shared. So, if he is "lazy" about action scenes, it doesn't sound like he's lazy at home.