Former 'Wendy Williams Show' DJ Agrees That Williams Needs Rehab
Wendy Williams struggles with addiction are nothing new to her fans but Williams' former show DJ agrees with fans that Williams needs rehab.
Wendy Williams' road to sobriety is no secret. The controversial talk show host is open about her journey in ridding herself of addiction from drugs and alcohol and uses her platform to help others. But recent behavior from fans has many believing her struggles are not over. One fan suggests Williams enter a rehabilitation center immediately. Williams' former DJ – DJ Boof – agrees.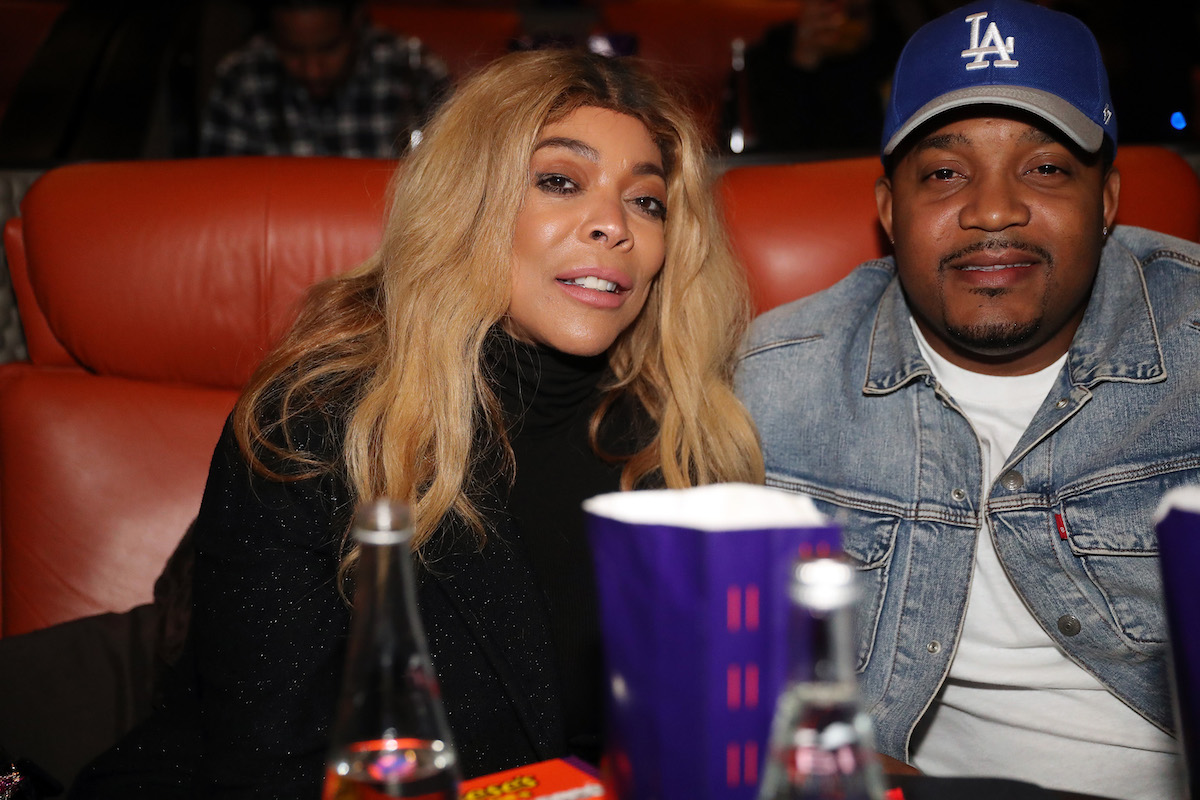 DJ Boof exits 'The Wendy Williams Show'
Boof was the show's longterm DJ and an eventual confidant of Williams' post her divorce from Kevin Hunter. During her Hot Topics segment, Williams often gushed about her and Boof's nighs out on the town, often having dinner and attending club events.
Viewers became suspicious when the show returned this fall without Boof. Power 105.1 radio personality, DJ Suss One, is Boof's replacement. Suss One is also the DJ for Mariah Carey and confirmed on his Instagram that he'll be on the show all season.
Rumors began swirling around regarding what possibly happened to cause Boof's exit. There are several theories. One is that Williams and Nicki Minaj are at odds, which can cause issues between Williams, Boof, and Minaj as Boof is Minaj's DJ.
Another theory is that something inappropriate happened between Williams and Boof. YouTube vlogger Tasha K alleges that a source close to Williams' show claims Williams sexually harassed Boof while she was drunk at a staff party and made him uncomfortable.
At the time of his exit, Boof did not comment on what the cause was. Instead, he remained elusive, posting cryptic messages on social media and hinting that all will be revealed in due time.
DJ Boof agrees with social media user's comment that Wendy Williams needs rehab
Williams' demeanor during her show on the Friday, Oct. 23 episode has many viewers concerned. The talk show host appeared in a daze, speaking slowly, and unable to get through the show. 
Many pointed to Williams' behavior a few years back when she fainted on national television. Just months later, Williams admitted that she was struggling with personal issues and staying at a sober living house to address addiction.
Following the episode airing, viewers began questioning whether or not Williams is once again struggling with addiction. She's been open about previously using cocaine and alcohol. 
One Instagram commenter made her thoughts clear. The Jasmine Brand's Instagram account reports that the viewer is blasting Williams and begging her to get additional help. 
"Wendy you need to stop your show and seriously get help," the user begins in a comment under Williams' page. "Your camp is just watching you spiral instead of sending help. Shame on them. I'll be boycotting the show until you get checked into rehab. Drugs will kill you. Please get help."
Another user's reply to the fan comment says that Williams does not listen to those close to her, noting that Boof probably quit the show as a result. Boof agrees, telling the user, "Yup exactly and it will all come out," he writes. "Y'all have no idea what's really going on and everyone there is afraid to speak up because they don't wanna lose their jobs. This is going to play out bad [sic]. I feel sorry for the workers and victims."
Williams has not commented on Boof's recent remarks.