Is Fox News Commentator Katie Pavlich Married?
Katie Pavlich is a blogger, Fox television personality, and conservative political commentator who has frequently made headlines over the last several years due to her outspoken remarks on both the Obama and Trump presidential administrations.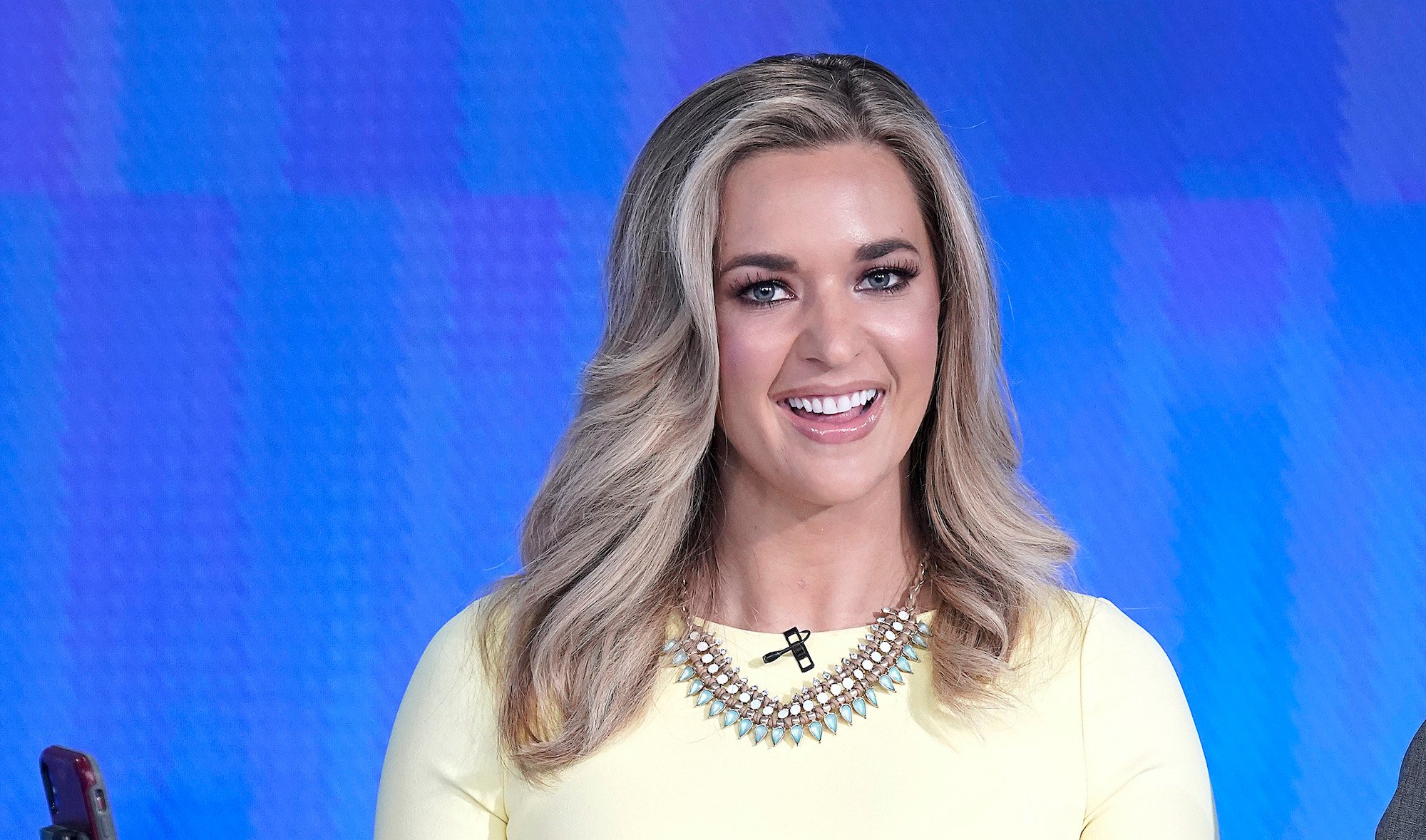 Pavlich has been on the political scene in Washington, D.C. for close to a decade, landing her role as a Fox News contributor several years after she became the news editor for Townhall.com. Although Pavlich has her detractors, she has always maintained a positive public-facing persona, and in her downtime, she likes to spend time doing simple things, such as hanging out with her husband and her family. 
Who is Katie Pavlich's husband?
Katie Pavlich might be a public figure, but she works hard to keep her personal life private. Many fans, however, have expressed curiosity about Pavlich's husband, Gavy Friedson.
Friedson was born in Florida in 1988, but when he was 10 years old, he moved to Israel with his family, where he spent the majority of his formative years. Friedson attended college in Israel, graduating with a bachelor's degree in communication and media studies in 2014 before going on to enhance his education by enrolling in Tel Aviv University. 
Friedson, a former United Hatzalah volunteer, currently works as a Director of International Emergency Management and Global Ambassador for a lifesaving organization, according to Celeb Suburb. Friedson and Katie Pavlich got married in the summer of 2017, after several years of dating.
The two love to travel, and according to Katie Pavlich's personal website, the couple enjoys visiting historical monuments and important places around the United States when they aren't working. 
Katie Pavlich is best known for her work with Fox News
Katie Pavlich enjoys her downtime, but during work hours, she remains focused on her career. As a Fox News contributor, Pavlich is a regular guest on shows such as Outnumbered and The Five, and she has also guest-hosted such high-profile primetime programs as Fox News Primetime, The Ingraham Angle, Hannity, and Fox and Friends. 
In addition to her work as a television host, Pavlich has written several books, including Fast and Furious: Barack Obama's Bloodiest Scandal and Its Shameless Cover-Up, published in 2012, and Assault & Flattery: The Truth About the Left and Their War on Women, published in 2014.
Over the years, Pavlich has won several awards from various political organizations, including winning the 2014 Woman of the Year Award from the Clare Boothe Luce Policy Institute. 
Where did Katie Pavlich go to school?
Katie Pavlich might live a high-powered life in Washington, D.C., but she grew up in unassuming circumstances. Pavlich was born in Arizona in 1988, growing up in the mountainous areas of the state and spending a great deal of time outdoors.
Pavlich enjoyed sports with her father, including big game hunting and hiking through deserts and forests. In high school, Pavlich played volleyball and basketball but turned her attention to academic pursuits after her graduation.
Pavlich attended the University of Arizona, graduating with a bachelor of arts degree in broadcast journalism in 2010. Almost immediately after she received her degree, Pavlich moved to Washington, D.C., where she got right to work on establishing her career.
It didn't take long before Pavlich's career took off and in the years since the outspoken commentator hasn't slowed down, working on project after project. It seems as though Pavlich will continue to be an established force in the conservative political scene for years to come – especially considering the splash that she has already made at Fox News.