Frances Bean Cobain Is Dating Tony Hawk's Son Riley Hawk
One of the most intriguing celebrity relationships of the year is between the children of two very different '90s icons. Frances Bean Cobain and Riley Hawk are dating. Their famous parents — Kurt Cobain and Tony Hawk — defined a decade in music and sports. Will the progeny be the power couple that defines the next zeitgeist?
Frances Bean Cobain and Riley Hawk revealed their relationship earlier this year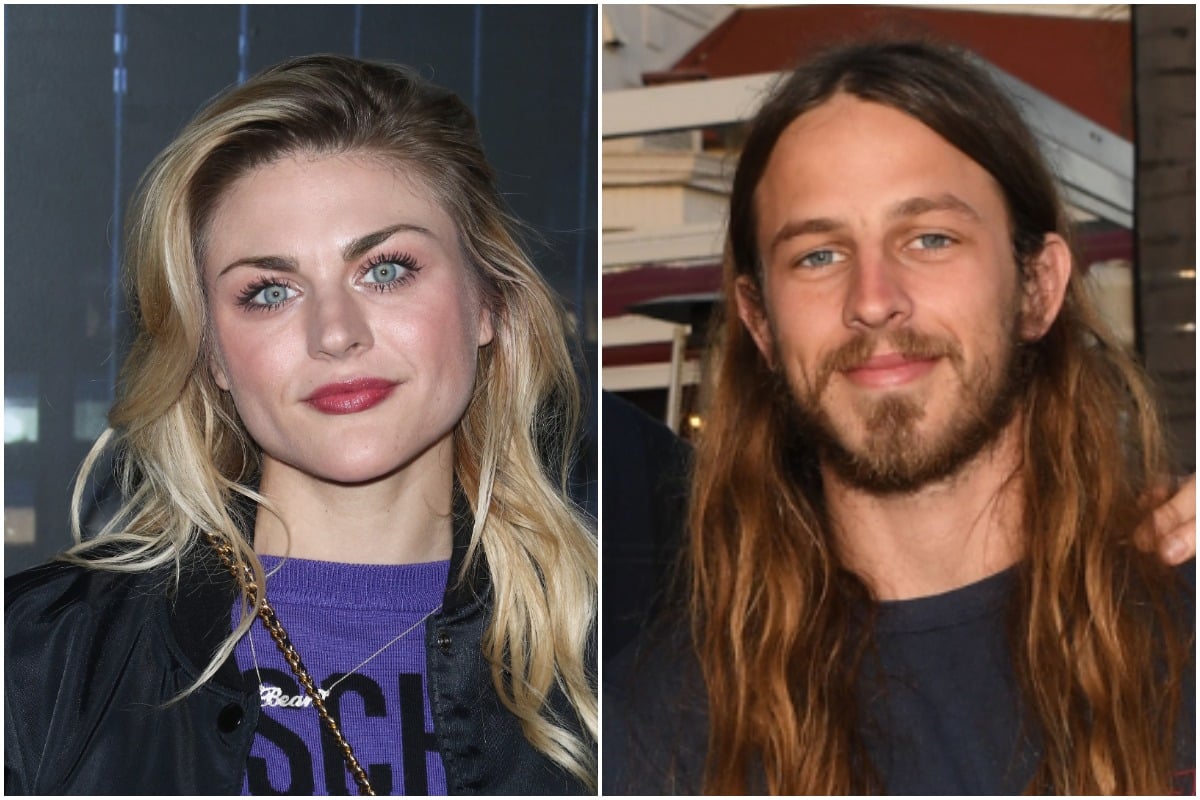 Cobain and Hawk have apparently been together since 2021. Cobain revealed their relationship via Instagram on New Year's Day 2022. She took a year off of social media and happened to break her hiatus around that time.
"2021 brought me more into the present moment than I've ever been, which I'm deeply grateful for," Cobain wrote. "I wanted to share a few moments that were captured [or] created this past year that brought me a great amount of joy."
She also posted an array of photos. They show glimpses of her latest art projects, family, pets, and more. Commenters quickly noticed a photo of Hawk sitting by a Christmas tree and another snap of the two together, looking romantic. One picture shows Cobain and Hawk cuddling on a boat as his famous dad sits nearby.
The 2 lovebirds' families are pop culture royalty
Tony Hawk, Riley's father, is the most famous skateboarder of all time. His name adorns a video game series that has reached well outside the skateboarding scene. He was the first to do many major tricks that people take for granted today. His list of achievements from the 1980s through today is longer than a CVS receipt. But for the few who aren't familiar, understand that it's impossible to find a skater who doesn't know who Tony Hawk is.
Kurt Cobain, Frances' father, was the lead singer and guitarist of the zeitgeist-defining grunge band Nirvana. Best known for the hit single "Smells Like Teen Spirit," the group instantly spawned a legion of imitators of Nirvana's punk-meets-metal, grinding rock sound. Kurt's 1994 suicide was a massive tragedy that sent millions of fans into mourning.
Frances' mother, Courtney Love, is best known as the frontwoman of Hole. Her noisy, experimental take on grunge was a major inspiration for her future husband, Kurt. After his death, she evolved Hole into a more straightforward grunge configuration. The resulting album, Celebrity Skin, was a hit. The album recently saw a resurgence after appearing in the closing credits of Captain Marvel, Looper reports.
What do Frances Bean Cobain and Riley Hawk do for a living?
Frances Bean Cobain and Riley Hawk, both 29, aren't settling for the socialite lifestyle, toofab reports. This legacy power couple is carrying on their parents' crafts in their own ways. Sure, neither has yet achieved their forebears' mainstream, culture-shifting success. But both are successful in their chosen fields.
Cobain works as a visual artist. Her abstract art pieces regularly hang in galleries around Los Angeles. She also works as a model. Rather than focusing on music, she seems content to stick to painting and sculpture work as her primary artistic outlet.
Hawk's profession more directly follows his father's work. Riley, too, is a professional skateboarder with plenty of impressive runs under his belt. It's unlikely he'll match Tony Hawk's success. But that's a moot point because his famous dad's accomplishments came from a different era. These days, the bar has been raised much higher. Riley will have to settle for being merely great instead of transcendent.
RELATED: Kurt Cobain's Daughter Explained Why Nirvana's Song 'Dumb' Makes Her Cry