'Too Hot to Handle': Francesca Farago Reveals Why She Stayed With Harry Jowsey Despite Their Toxic Relationship
When Too Hot To Handle's Harry Jowsey proposed to fellow co-star Francesca Farago with a Ring Pop during the show's reunion in April 2020, it seemed to fans that the pair were serious about their relationship and planned to stay together for years to come. But, unfortunately, their romance came to an end a month later. Since then, Farago has been open about her relationship with Jowsey, sharing that it wasn't all that it was cracked up to be.
In a recent interview, the reality star got candid about her toxic romance with her ex-boyfriend, sharing the relatable reason she stayed in a relationship with him despite their tumultuous dynamic.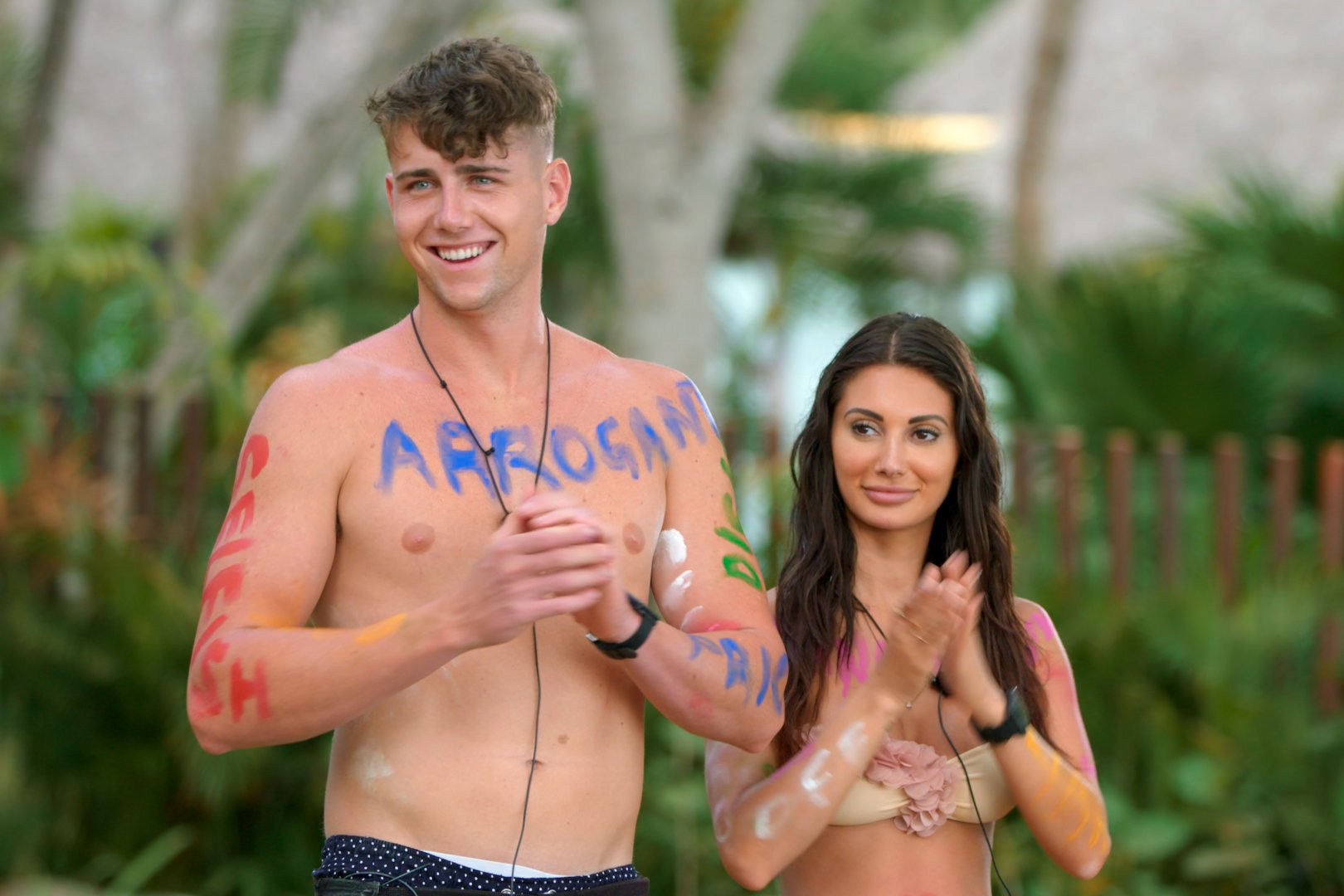 Francesca Farago admits to looking past Harry Jowsey's negative qualities
When Farago and Jowsey first met on the series premiere of Netflix's Too Hot To Handle, there was an instant connection between them.
Early on in the season, it became clear that the pair had strong feelings for each other. By the final episode, Jowsey and Farago were smitten with one another and seemed committed to keeping their relationship intact after leaving the show.
Though the pair stayed together for a few months following their run on the hit dating series, they eventually called it quits in June 2020.
RELATED: 'Too Hot to Handle': Francesca Farago Says There's 'a Lot of Bad Blood' Between Her and Harry Jowsey
Following their breakup, Jowsey and Farago stopped speaking to each other. However, in June 2021, they sparked reconciliation rumors after they were spotted getting cozy in Mexico.
Although many were convinced the two were back together, Farago shut down these rumors by calling the Australian native "a piece of sh*t" on the Domenick Nati Show.
After seeing his true colors, Farago realized that she was just physically attracted to Jowsey, and recently revealed that that's one of the reasons she stayed in a relationship with him for so long.
"We basically officially broke up for the fourth time this week. I don't know what it is. For me, ever since I was little, there's something about a person that just attracts me to them. I don't know what it is," she told celebrity shrink Dr. Venus Nicolino on an episode of The Tea with Dr. V podcast. "I can't pinpoint it. It's not really look related. It's just something that physically draws me to them. Right when I met [Harry], it was the way we made eye contact. It was something inside of me that was like, 'That's who I want.'"
According to Farago, she was so attracted to Jowsey that she didn't even question certain things about him. Instead, she went along with their relationship and held onto it longer than she should have.
"I don't know why I fell in love with him or how I fell in love with him or what he did to make me so infatuated with him during the show. It's really hard to explain," Farago continued. "There's a lot of things that aren't very positive about this person and I just looked past all of those things. I was like, 'No, he makes me feels this way, and this is a feeling that I cherish,' and that's what I held onto for the past two years."
Francesca Farago says she's done with Harry Jowsey for good
After being in a toxic relationship with Jowsey, Farago has officially cut him out of her life for good.
RELATED: 'Too Hot to Handle': Francesca Farago Says She Felt 'Played' by Harry Jowsey
By ending things with her ex, the reality star hopes to be an inspiration to her followers. However, she questions if she can due to her track record.
"I want to lead by a good example for people who follow me," she told Dr. V. "I feel like going back to a toxic ex-boyfriend as many times as I did is not a gleaming good example."
Though she's gotten back together with Jowsey in the past, Farago says that she's done with him for good and is ready to find her special person in life.
"This time is final, for sure," Farago said. "I'm also really glad because I feel like I'm finally ready to move on and find someone who's good for me and who's meant for me."