Frank Sinatra Never Had His Children Around His Girlfriends: 'That Was a No-No'
Frank Sinatra made sure his kids were not around if he had dates in the house. His valet shared that this was one of his main rules.
Frank Sinatra had several wives and even more girlfriends, but he didn't want his children to see that. Despite his reputation as a womanizer, he wanted to keep this side of him away from his children. His valet shared that when he saw his children, he wanted it to be at their home, not his own. When his daughter did find out about his affairs, she was distraught.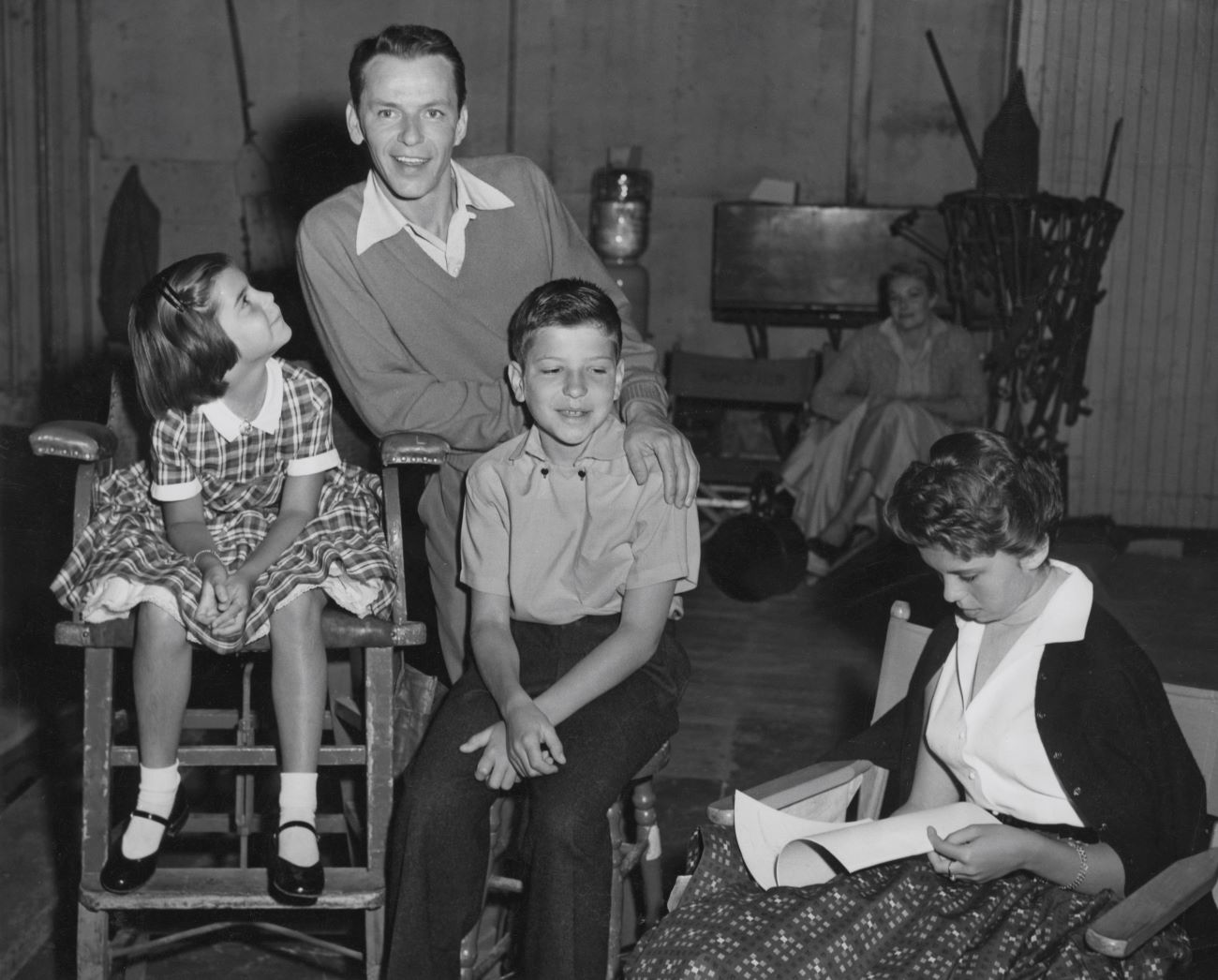 How many children did Frank Sinatra have?
Sinatra shared three children, Nancy, Frank, and Tina, with his first wife, Nancy Barbato. Sinatra and Barbato met as teenagers and married in 1939. They started their family before Sinatra hit astronomical levels of fame. Once he did, though, he began having affairs.
"The more famous Frank Sinatra got, the more women there were who wanted to go to bed with him, and he saw no reason not to oblige as many of them as possible," biographer James Kaplan wrote in Frank: The Voice, per the Washington Post. "Covering up the evidence was rarely his first priority."
The divorce was upsetting for his children, particularly Nancy, who held out hope that her parents would end up together.
He never wanted his kids to be around when he had women over
According to Sinatra's longtime valet George Jacobs, the singer had relationships with many women. 
"[He] dated quite a few of beautiful ladies," Jacobs told CBS News. "They were all treated very well."
While he often had women and other guests at his home, Sinatra made sure to never bring his children around them.
"When he had company around, the children would never come and visit, when he had dates or anything. That was a no-no," Jacobs explained. "The children, he saw them at their house and Nancy would cook two or three times a month for him. He'd go over and have a little party with their graduations and birthdays and stuff like that. And if he had guests in the house, no, the kids couldn't come down. But if they used the house, he would go somewhere else."
His policy made sense, as Nancy was reportedly devastated to find out that he was dating women besides her mother.
"When Nancy was fourteen, she joined Dad on a trip to Australia for a two-week tour," Tina wrote in her book My Father's Daughter. "They were having a great time — until my sister found a pair of ladies' stockings in my father's room. Nancy was undone, terminally upset."
Though Sinatra and Barbato were divorced at this point, Tina said the moment felt like a "betrayal" for Nancy.
Frank Sinatra's children were not happy about his final marriage
When Sinatra married for the final time in 1976, his children were not happy. Nancy, in particular, was upset because she felt that this crushed any lingering hope that her parents would get back together. The three Sinatra children also worried about how the marriage would impact their mother, as their father got an annulment. 
"I found the concept of annulment shocking," Nancy wrote in the book Frank Sinatra: An American Legend, "and my brother (the late Frank Jr.), sister and I were concerned about how it would affect our mother."
Ultimately, though, Sinatra remained a part of all of their lives, even Barbato's, until his death in 1998.