The Frank Sinatra Classic Jimi Hendrix Quoted in His Wild Monterey Pop Performance
Jimi Hendrix pulled out all the stops at Monterey. That included a no-look quote of a Frank Sinatra hit. Then he lit his 2nd guitar on fire.
After recording his debut album and making his name in England, Jimi Hendrix set his sights on America. His big moment arrived in mid-June '67, when Hendrix was to perform on the final night of the Monterey Pop Festival. At that point, with his British backing band, British producer, and British following, he might have seemed like another British act.
But Rolling Stone Brian Jones, on hand to introduce Hendrix, told the crowd otherwise. "I'd like to introduce a very good friend — and a countryman of yours," Jones said on stage. "He's a brilliant performer, and the most exciting guitar player I've ever heard. Ladies and gentlemen, the Jimi Hendrix Experience."
With a tough billing — the Experience played after The Who's explosive set — Hendrix vowed to pull out all the stops. Hendrix delivered, of course, with one of the most memorable performances in rock history. And, just before he set his guitar on fire, he quoted a Frank Sinatra hit from the prior year.
Jimi Hendrix quoted Frank Sinatra's 'Strangers in the Night' in a solo at Monterey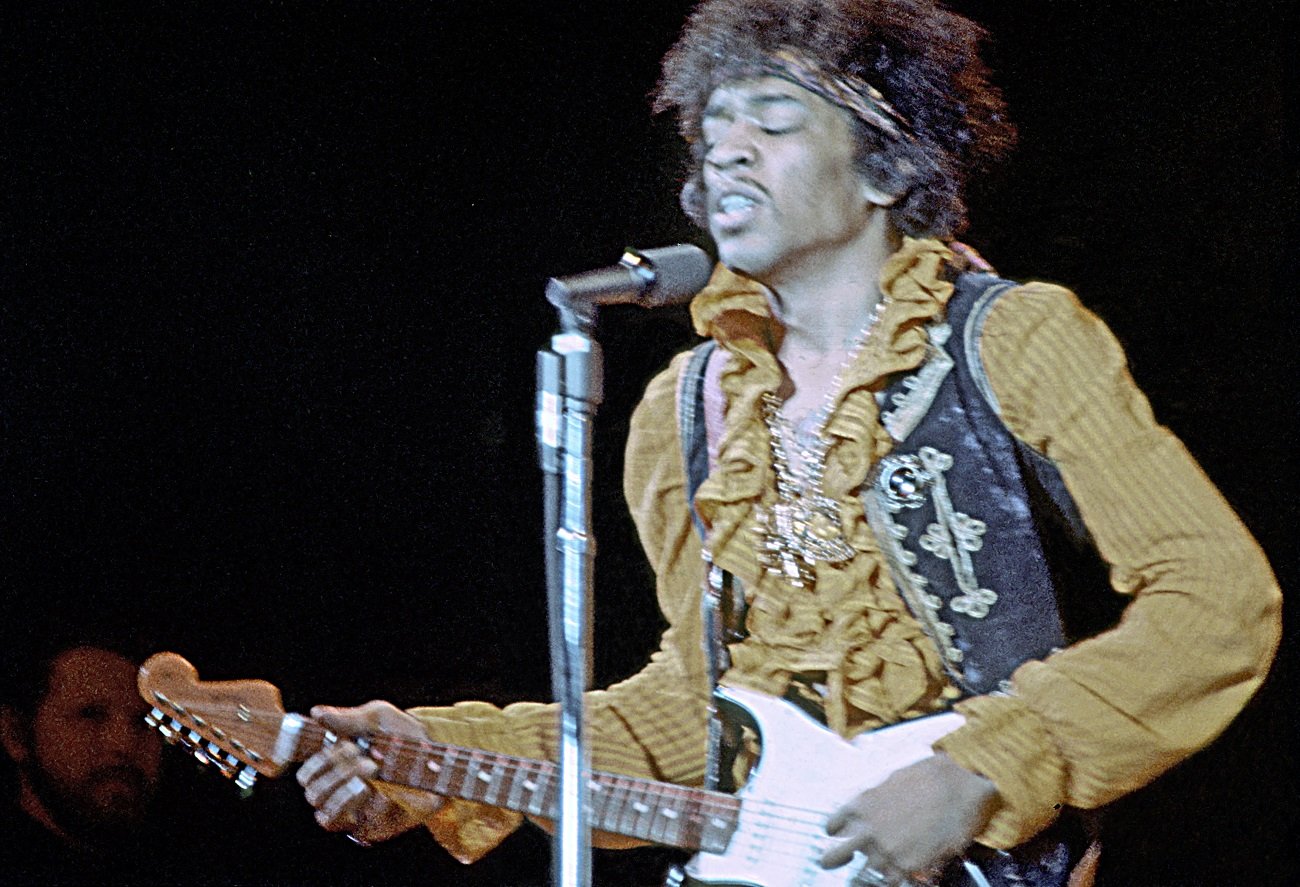 Hendrix wasn't the only one at Monterey looking to break through with American audiences. The Who's Pete Townshend, sensing lots of peace and love in the air, planned to inflict damage on the festival mood. And The Who did exactly that with its destructive, guitar-smashing, drum-crashing finale.
How would Hendrix top that? Well, good luck trying to upstage one of the greatest showmen in rock history. Hendrix could play guitar with his teeth, behind his back, between his legs, and over his head. And he did all that and more at Monterey.
During his performance of "Wild Thing," the Experience's closing number, Hendrix pulled off one last technical feat for the crowd. He kicked off his guitar solo with a one-handed quote of "Strangers in the Night" with his left arm covering his eyes.
Even the hippest member in the Monterey audience knew the reference. Sinatra had scored a No. 1 with "Strangers in the Night" in the summer of '66, when the track bumped The Beatles "Paperback Writer" from atop the charts. Ironically enough, "Wild Thing" hit No. 1 later the same month.
Hendrix had already burned a guitar by Monterey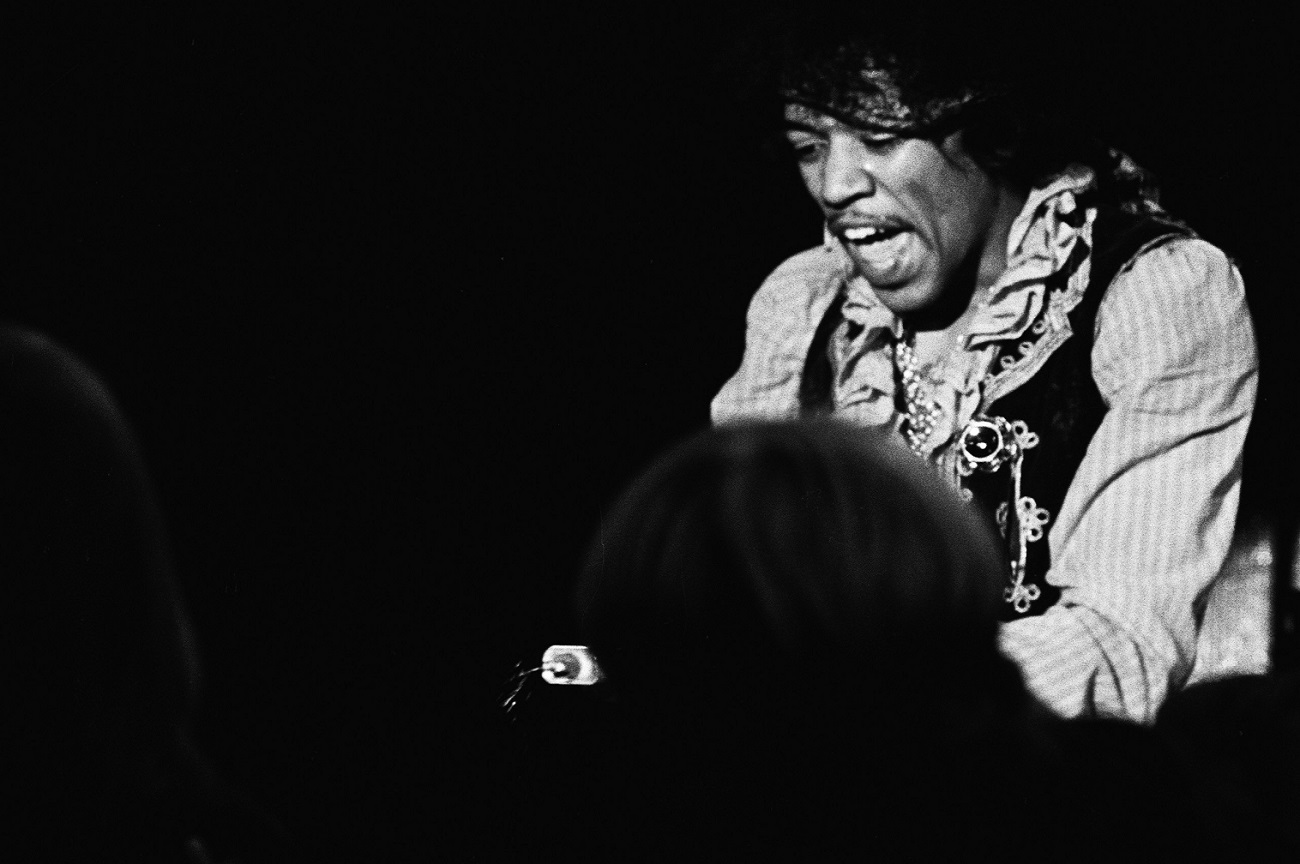 After Hendrix's solo, the Experience's pace picked up and Hendrix began improvising while rolling on the floor. By the end of the song, he'd doused his guitar with enough lighter fluid to get it up in flames.
Hendrix knew what he was doing by then. A few months earlier, while on a U.K. tour with The Walker Brothers and a young Cat Stevens, Hendrix first set fire to a guitar. The stunt nearly got him kicked off the tour, but no one could pinpoint Jimi as the culprit. (Some actually believed his guitar short-circuited.)
Hendrix soaked up so much hype following the flaming guitar incident that he kept the move in his back pocket for special occasions. If he ever really needed to make an impression, he would use it again. That moment arrived in Monterey.