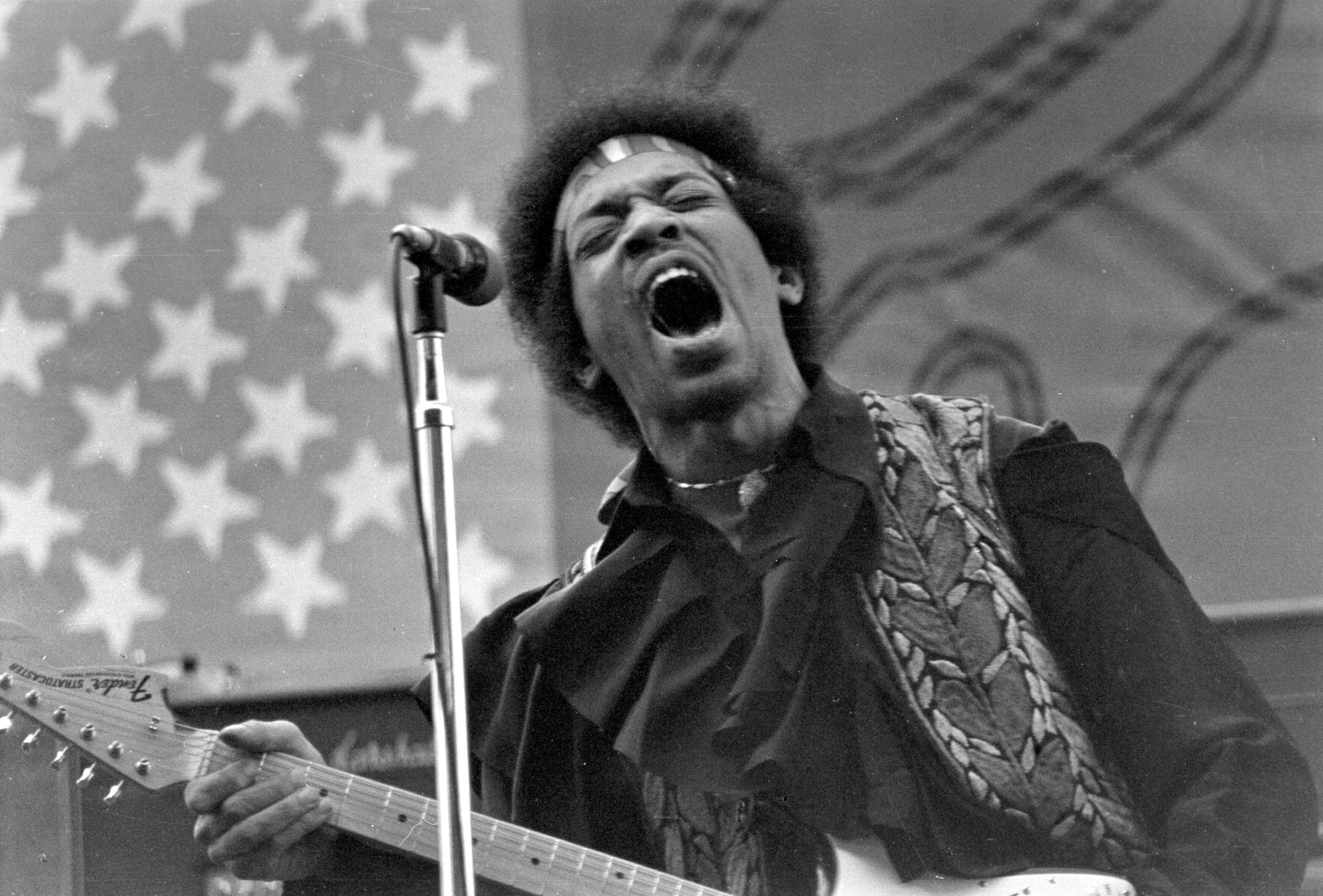 Jimi Hendrix
Jimi Hendrix was a guitarist, singer, and songwriter who made an indelible impact on the music industry in only a few years. He is best known for his experimental electric guitar sound, blending feedback, fuzz, and controlled distortion. His most famous songs include "Foxey Lady," "Purple Haze," and "Voodoo Child."
Hendrix is considered one of the greatest guitar players of all time. He's in rarified company with Eric Clapton, Jimmy Page, Chuck Berry, Muddy Waters, B.B. King, and the Rolling Stones' Keith Richards.
Hendrix's meteoric rise in the late '60s included a handful of successful studio albums, the last of which was 1968's Electric Ladyland. It was his best-selling record and the only one to top the U.S. charts.
In June and August 1970, he headlined Isle of Wight Festival and Woodstock. Only a month later, Hendrix was dead from accidental drug-induced asphyxia. He was 27.
Since then, his music has inspired many other artists, including Lenny Kravitz, John Mayer, and Prince.
---
Full name: James Marshall Hendrix (born Johnny Allen Hendrix)
Born: November 27, 1942, Seattle, Washington
Died: September 18, 1970, London, United Kingdom
Height: 5'11"
Children: James Daniel Sundquist, Tamika Hendrix
Genre: Rock
Top tracks/albums: "Foxey Lady," "Hey Joe," "Purple Haze," "Voodoo Child," Electric Ladyland
---
Visit the official Jimi Hendrix website.
Read more about Jimi Hendrix's career and personal life: