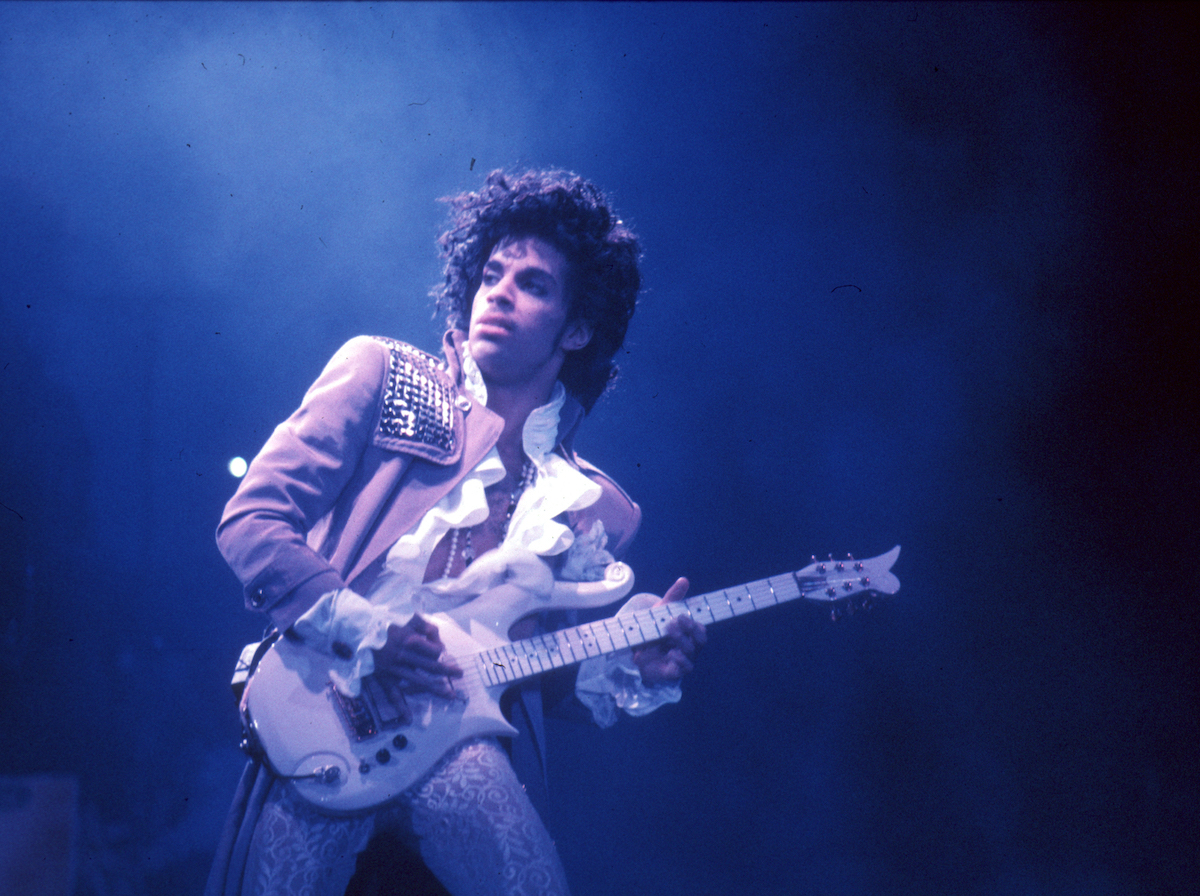 Prince
Prince was an American singer-songwriter, multi-instrumentalist, music producer, dancer, and actor who catapulted to fame in the 1980s with hits like "1999" and "Purple Rain." The international superstar was known for his provocative lyrics and signature vocals, including a high falsetto and screams. He was also unique for his individuality, dressing androgynously in ruffles, purple velvet, and makeup.
Born Prince Rogers Nelson, the mononymous musician changed his name to a symbol in 1993, becoming known as "the Artist" or "the Artist Formerly Known as Prince."
He sold more than 150 million records, making him one of the best-selling music artists in history. In addition, the multihyphenate amassed an impressive collection of awards, including seven Grammys, the Billboard Icon Award, a Golden Globe, and an Academy Award. The latter two were for his musical score to the rock drama Purple Rain, in which he also starred.
His death from an accidental overdose of fentanyl in 2016 shocked the world. Prince was only 57 years old when he died.
---
Full name: Prince Rogers Nelson
Born: June 7, 1958
Died: April 21, 2016
Hometown: Minneapolis, Minnesota
Height: 5'3″
Genres: Rock, pop, new wave, funk, R&B, soul, synth-pop, hip-hop
Net worth: $200 million
Spouse: Manuela Testolini (m. 2001-2006), Mayte Garcia (m. 1996-2000)
Top songs: "1999," "Cream," "Darling Nikki," "Diamonds and Pearls," "I Feel for You," "I Wanna Be Your Lover," "I Would Die for You," "Kiss," "Let's Go Crazy," "Little Red Corvette," "The Most Beautiful Girl in the World," "Nothing Compares 2 U," "Purple Rain," "Raspberry Beret," "Round and Round," "Thieves in the Temple," "When Doves Cry"
Top albums: 1999, Around the World in a Day, Diamonds and Pearls, Dirty Mind, Parade, Prince, Purple Rain, Sign o' the Times,
Top movies: Purple Rain, Under the Cherry Moon
If you like this artist, you might also like: Cameo, Sheena Easton, Chaka Khan, DeBarge, Michael Jackson, Rick James, Grace Jones, George Michael, Madonna, Sinéad O'Connor, Shalamar
---
Visit the official Prince website.
Read more about Prince's music, personal life, and more: