Frank Sinatra and Judy Garland's Love Letter Sold for Over $5,000
Frank Sinatra and Judy Garland's affair began in 1949 and picked back up in 1955. A resurfaced love letter gives insight into their relationship.
Frank Sinatra was married four times and had a number of other relationships. One of his more infamous romances was his on-and-off affair with actor Judy Garland. While they kept many details of their relationship under wraps, new information came to light in a love letter from Garland. The letter sold for nearly $6,000 at an auction.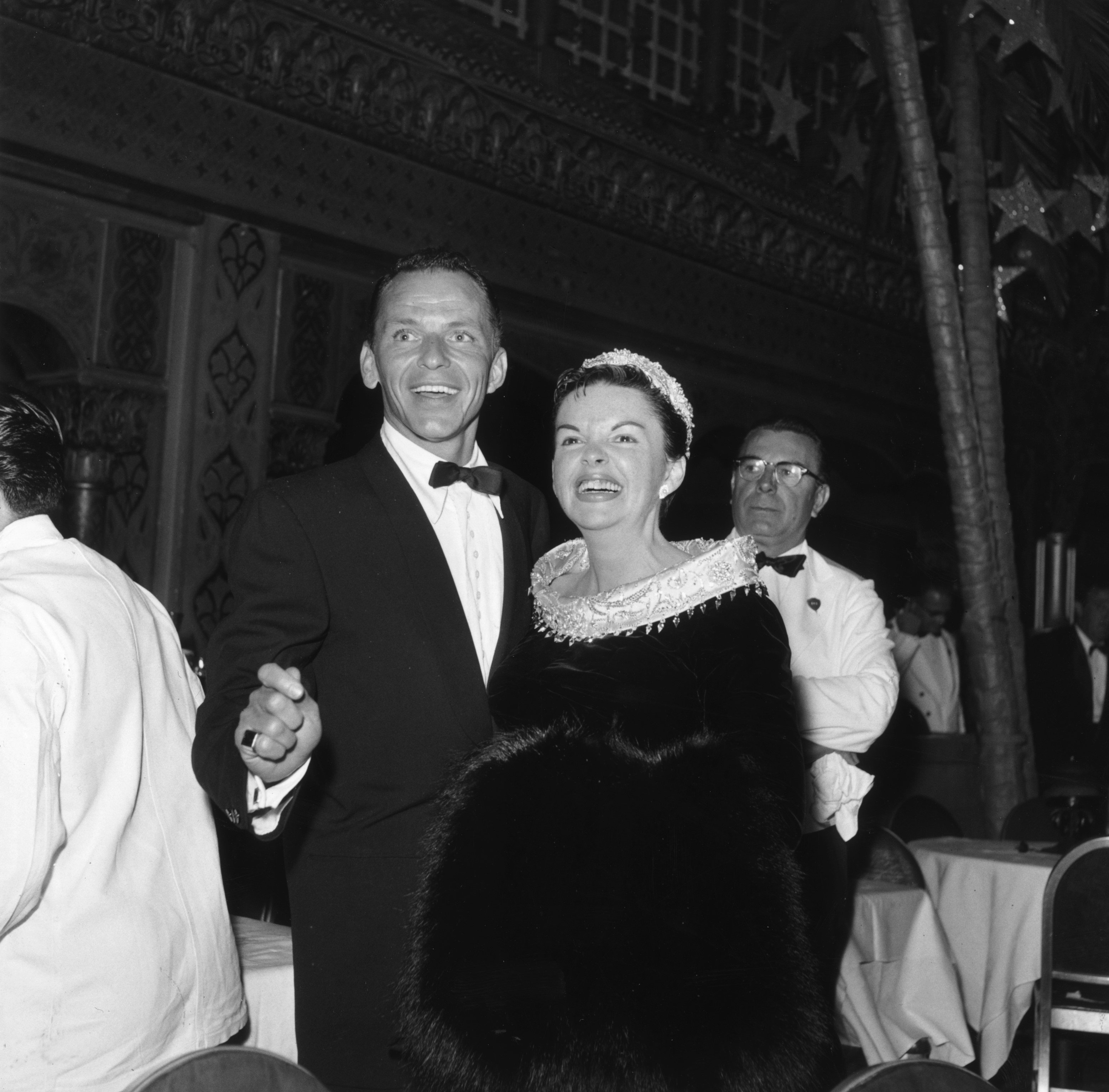 Frank Sinatra and Judy Garland had a close relationship
Sinatra and Garland began an affair in 1949, while she was still married to director Vincente Minnelli and Sinatra to Nancy Barbato. The two were members of the original Rat Pack, the group led by actor Humphrey Bogart. This was "a social group of fun-loving, hard-drinking night owls who would convene at the home of Humphrey Bogart and Lauren Bacall in the tony Holmby Hills area of Los Angeles," wrote musician Joan Ellison on her official website.
The pair reignited their affair in 1955 when Garland was ending her marriage to Sid Luft, and Sinatra was with Ava Gardner. Even after the affair ended, the two remained close friends until Garland's death in 1969.
Their love letters sold for a high price point at an auction
In 2016, a four-page love letter written from Garland to Sinatra went up for auction. RR Auction, where the letter was available, reported that Garland wrote the letter in 1949 after a romantic trip to the Hamptons. In the letter, Garland expressed regret for having to leave Sinatra to go to Boston.
"I'm deeply dissapointed to have to miss our Monday & Tuesday date," she wrote. "However its imperative that I reach Boston by Sunday. I shall be at the Ritz-Carlton either under Mrs. Vicente Minnelli or in care of Carlton Alsop. You said today that you'd been neglegent. But darling — that's so unimportant compared to the great amount of happiness you've given me. I shant forget the hours weve spent together — ever!"
She wrote that seeing Sinatra cheered her up and, at the end of the letter, said that she'd be thinking of him.
"Goodbye my darling — I hope we see each other soon," she wrote. "Please dont forget about me. Think about me because I shall be thinking of you."
The letter, in its original envelope, sold for $5,897.
Frank Sinatra was also close with Judy Garland's daughter Liza Minnelli
The affairs and their friendship made Sinatra a fixture in Garland's life. Because of this, he also grew close to her daughter, Liza Minnelli. She considered him her Uncle Frank, and he supported her singing career. They even performed with fellow Rat Pack member Sammy Davis Jr.
″Liza is the greatest female performer of our time," Sinatra said, per AP News. "She is a great lady and it is always a privilege to share a stage with her."
Minnelli was also the first to perform "Theme from New York, New York." Though Sinatra would later make the song famous, it initially appeared in the Minnelli-led musical New York, New York.