Frank Sinatra Sent an Actor Flowers for Years After He Saved the Singer's Career
After rising to swift success in the 1940s, Frank Sinatra's career hit a snag. For a number of reasons, the singer had fallen out of public favor. In 1954, however, Sinatra won an Oscar for his role in From Here to Eternity and effectively resuscitated his career. Though a persistent Hollywood rumor speculates that Sinatra used his mafia connections to intimidate his way into the film, he tells a different story. The "My Way" singer shared that he sent another actor flowers for years after he inadvertently scored Sinatra the part.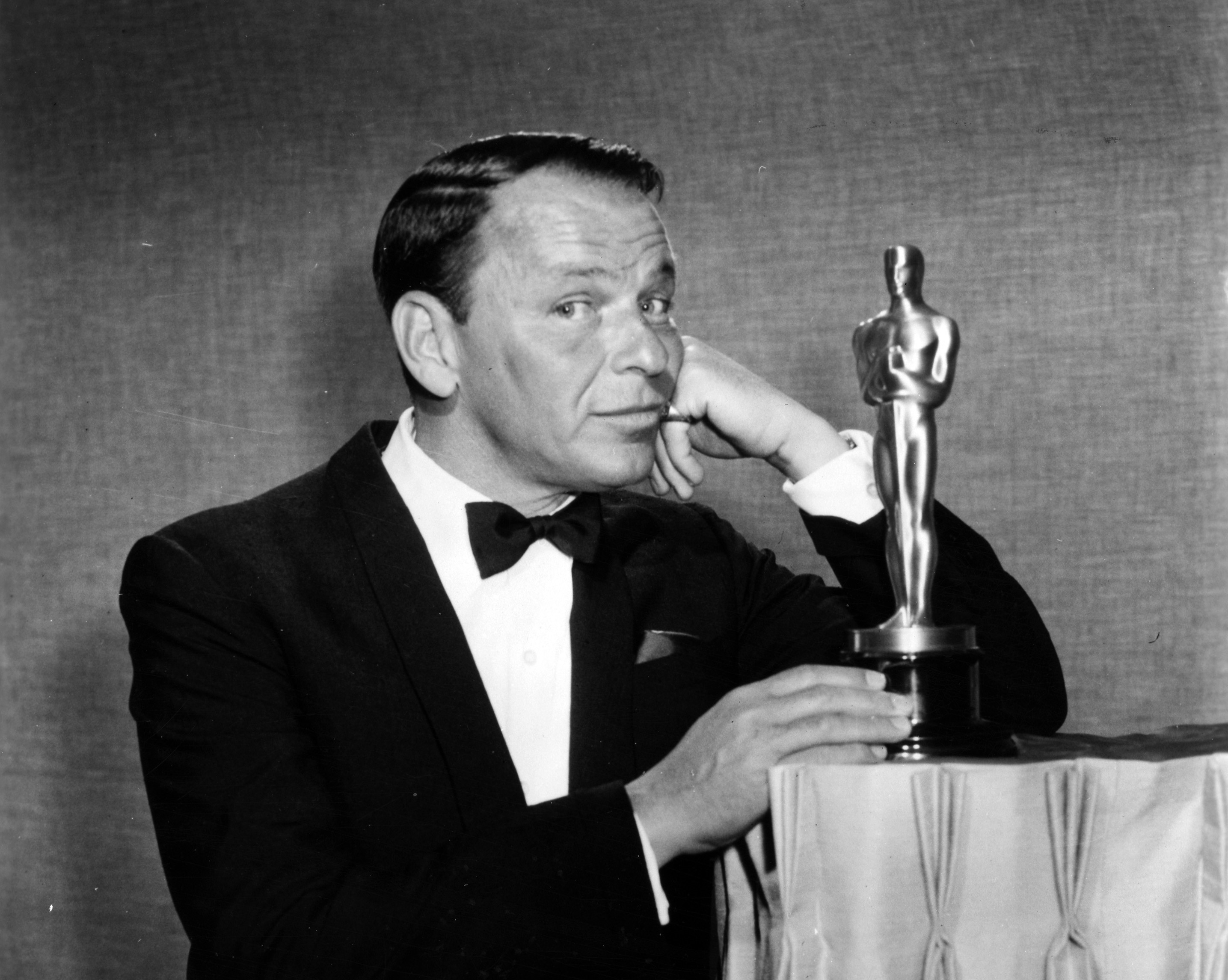 Frank Sinatra's career stalled in the 1950s
In the 1940s, Sinatra's career exploded. His concerts drew such an intense reaction from crowds that people referred to it as "Sinatramania." With the dawning of the 1950s, however, the singer's career took a nosedive. Audiences shifted their focus to younger artists playing rock 'n' roll. His left-leaning political affiliations, alleged mob ties, and turbulent affair with Ava Gardner did nothing to improve the public's opinion of him. 
"He said, 'There was a time when I was the hottest thing in the country,'" his longtime friend Tom Dreesen told the Desert Sun. "'I could pick up the phone and any major recording company would take my call. I could call any agency, William Morris, they would take my call. I could call the president of the United States and he would take my call. Then I got cold. And for three years, I was really cold.'"
He claims that the rumors about using mafia connections to get an Oscar-winning role are false
After losing his film contract and recording contract, Sinatra righted his career when he won Best Supporting Actor for his part in From Here to Eternity. Some believe that Sinatra, fed up with his sinking career, used mafia connections to bully his way into the part. The rumor is so pervasive that many — Sinatra included — believed he directly inspired a character in The Godfather. 
In The Godfather, a singer, Johnny Fontane, advances in his career by relying on mafia connections.
"Obviously Johnny Fontane was inspired by a kind of Frank Sinatra character," The Godfather director Francis Ford Coppola said, per The Hollywood Reporter.
Sinatra tells the story differently. He told Larry King that the only reason he got the career-saving role was that the actor Eli Wallach, the first pick for the part, backed out to do Broadway.
"I said, 'Frank! Why didn't you ever tell that story?'" King said, per the New York Daily News. "He said, 'It's nobody's business.' I said 'Frank, you could have put aside all those rumors . . .' and he said, 'Screw' em!'"
Sinatra made his gratitude to Wallach clear. Every year after he got the part, Sinatra quietly sent Wallach flowers to thank him for turning it down.
Larry King said Frank Sinatra was an unhappy person
Sinatra confided this information in King because the two were close, according to the broadcast legend. King explained that he knew the singer well.
"Frank was never satisfied," he said. "It was a peculiar thing about Frank. He was lonely in a crowd. But he understood sadness and he understood happiness. He had no grays. Everything was black and white. If he liked you, you could do no wrong. If he didn't like you, you could do no right."
Clearly, Wallach secured a permanent spot on Sinatra's good side. 
RELATED: Frank Sinatra and Marlon Brando's Feud May Have Ended in Abduction