Frank Sinatra's 'Ocean's 11' Co-Star Was Relieved That He Didn't Propose
Over the course of his life, Frank Sinatra had a number of romantic relationships, including multiple that ended in marriage. His Ocean's 11 co-star Angie Dickinson revealed that she was on the path to becoming his wife, but the relationship took a turn. She explained that she was happy the relationship did not progress in that way because she would not have known how to say no to him.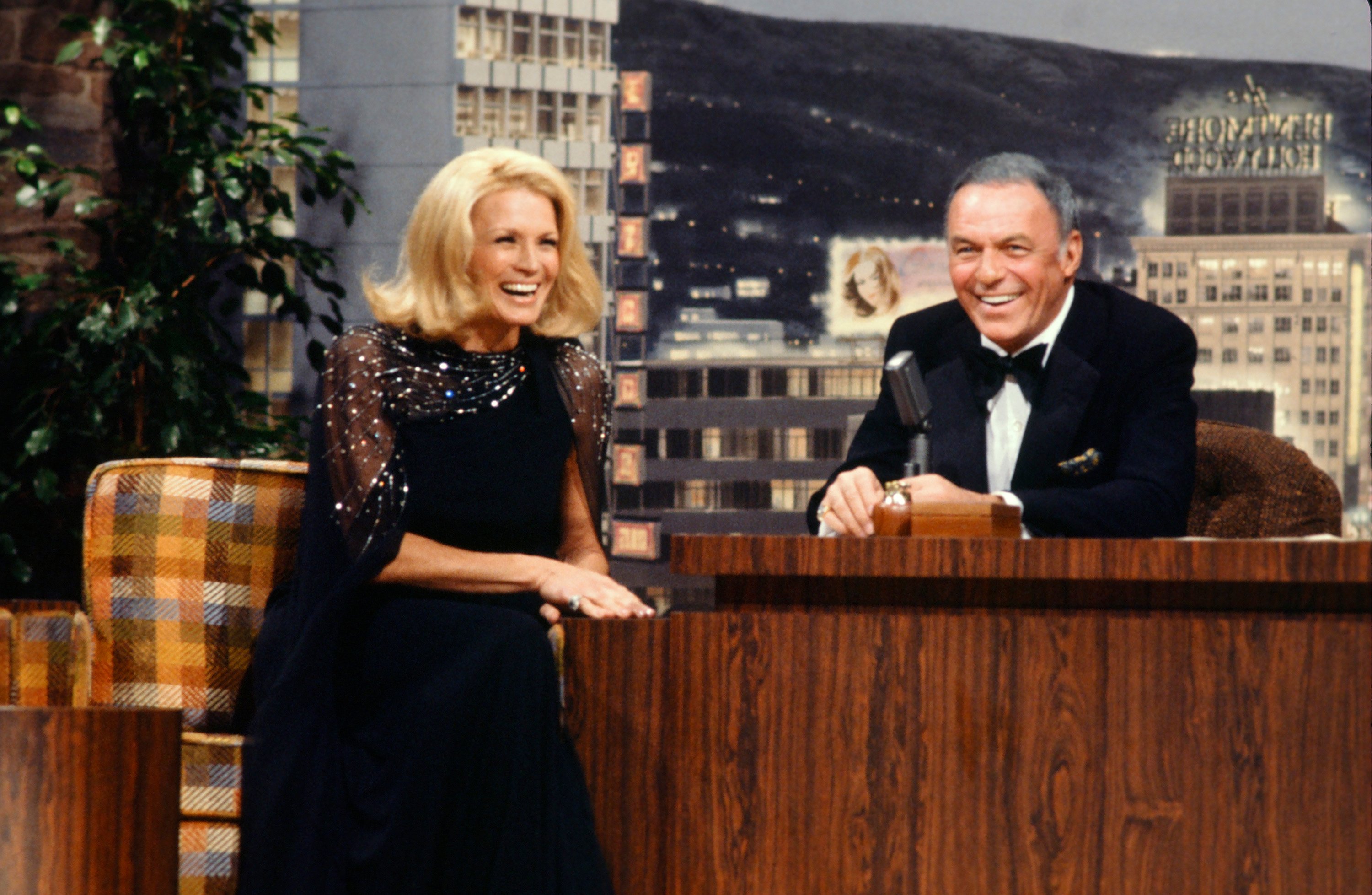 'Ocean's 11' actors Frank Sinatra and Angie Dickinson met in a dressing room
Dickinson explained that her relationship with Sinatra began long before they appeared in Ocean's 11 together. In 1953, while he was married to Ava Gardner, Sinatra invited Dickinson to his dressing room at the Colgate Comedy Hour.
"Are you attached?" Dickinson recalled him asking her, per The New York Post.
Though Dickinson admitted that she was, she still gave him her phone number. Thus began their "20-year, on-and-off" romantic relationship.
Dickinson described Sinatra as "one of the most charismatic men that ever was — and he had that amazing voice, too. He had no choice but to let it all hang out … He was just magic — he said it like it was, walked the walk."
She was relieved that they didn't get married
In 1960, Dickinson appeared in Ocean's 11 with the Rat Pack. In the film, she played his wife. She explained that their relationship grew more intense around this time, with marriage seeming like a distinct possibility.
"We got very close to getting married in 1964," she told CBS News.
Dickinson explained that Sinatra's long nights of partying eventually began to wear on her. She wasn't sure that she wanted to marry someone like Sinatra. He suddenly expressed that he wouldn't want to marry her either.
"And he said, 'You know, I'm not going to marry an actress,'" Dickinson explained. "And I said, 'Well, I don't blame you. I wouldn't wish that on anybody.'"
Though she liked the relationship, Dickinson said she would not want a proposal. She wouldn't have known how to say no to him.
"I actually didn't want to marry him," she said. "So, I didn't want him to ask me to marry him. 'Cause I didn't wanna say no to Frank Sinatra!"
Frank Sinatra married four times in his life
Though Sinatra told Dickinson that he didn't want to marry an actor, he did, twice. When he first met Dickinson, he was with Gardner, one of the biggest stars of the era. Two years after Dickinson believed he might propose to her, Sinatra married a young Mia Farrow.
In total, Sinatra had four wives in his lifetime. He married his first wife, Nancy Barbato, before his career took off. He shares his only three children with her. After a very public affair with Gardner, Sinatra and Barbato divorced after 12 years of marriage. His explosive marriage to Gardner stretched from 1951 to 1957.
Sinatra's shortest marriage was to Farrow, to whom he served divorce papers on the set of Rosemary's Baby after two years together. Sinatra's longest marriage was his last. In 1976, he married Barbara Sinatra, and they remained together until his death in 1998.
RELATED: Frank Sinatra and Judy Garland's Love Letter Sold for Over $5,000