'Frasier': Can Dr. Frasier Crane Really Afford His Apartment?
Dr. Frasier Crane left his successful life in Boston to start anew in his hometown of Seattle. With a brand-new gig as a radio host, he purchased a pretty swanky apartment. Much of the series seemed to take place inside the three-bedroom penthouse that Frasier shared with his father, Marty Crane, and his father's live-in caretaker turned family member, Daphne Moon, so it was hard not to notice the pricey abode. Seattle's housing market is no joke, and it wasn't a joke back in the early 2000s, either. The question remains, though, could Frasier really afford to live in the large apartment with a skyline view? You might be surprised by the answer.
Where was Frasier's apartment located?
Frasier's apartment building is entirely fictional. While Frasier is said to live in Elliot Bay Towers, no such structures exist, and it's relatively well-known that the backdrop that appears out of Frasier's windows is a green screen. Some fans believe, based on the view, that the apartment is located in the Queen Anne section of Seattle, but one Reddit user notes that the one time an exterior shot was shown on the show, a building at Cedar Street and Second Avenue is used. The building is located in Downtown Seattle.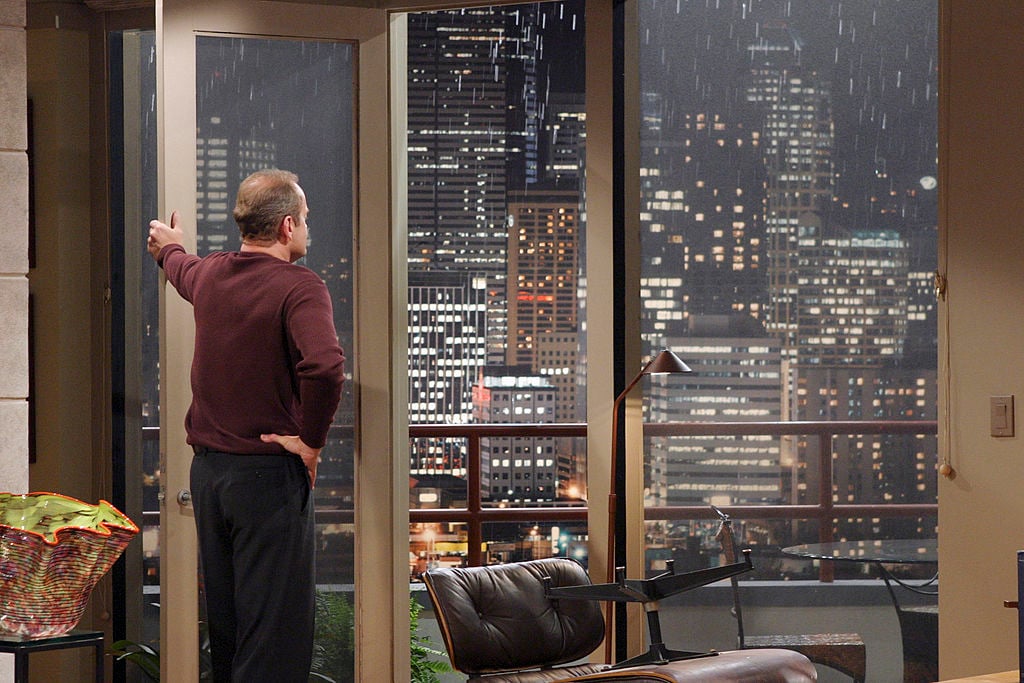 Regardless of where Frasier's building was located, one can assume it was expensive. Look at the evidence. The view alone is worth millions. Living on the 19th floor with an expansive balcony also comes at a premium. According to Curbed, the apartment, if it did exist, would be worth more than $3 million today. Frasier wouldn't be purchasing the pad in modern times, though. It's safe to say, He would have plunked down more than $500,000 for admittance into the luxury building back in the 1990s, though.
How much would Frasier make as a radio host?
Frasier started out his adult life back in Boston as a psychiatrist. During his previous life on Cheers, it is well-known that Frasier has a fair amount of money. He is said to have an expansive home in a nice neighborhood. When he leaves Boston following his divorce from Lilith, it is assumed he sold his house, taking the profit with him to Seattle to buy his new pad.
Even with money in his pocket, it's likely that Frasier would have taken a pay cut to appear on the radio, at least during his inaugural season. According to Payscale, the average radio host makes around $65,000 a year in Seattle. Hosts with bigger audiences or more years in the business can earn upwards of $140,000 a year before additional compensation, like contract bonuses and profit-sharing.
One can assume that over the course of his tenure on the radio, he was treated to healthy pay raises and bonuses. After all, that's what Bebe, his evil agent, was there for. It's safe to assume that Frasier could have been making $300,000 or better as his years on the air wore on.
Could he afford his pricey pad?
It's hard to say whether Frasier could really afford his apartment because there are a ton of unknowns when it comes to his finance. Frasier enjoys the finer things in life. After all, he regularly buys expensive art, bids on high-end bottles of wine, and takes great pleasure in extremely expensive and seemingly supremely uncomfortable furniture. He certainly couldn't afford all of that on a radio host salary, not a regional host's salary at least.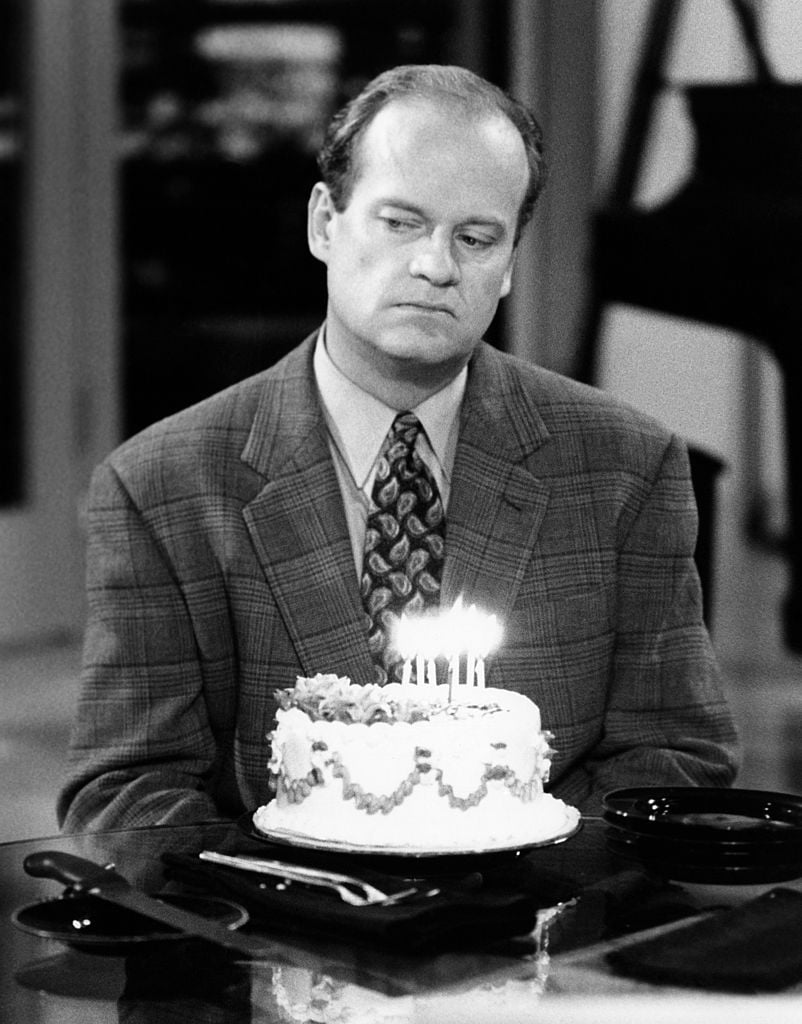 In order for the numbers to work, one would need to assume Frasier showed up in Seattle with a pretty nice nest egg, or that he was from family money. While fans know that Marty served on the Seattle police force for decades, little is known about Frasier's mother, Hester. Fans do know that she was a doctor, and her family's upper crust status is eluded to. After all, someone had to pay for the fancy prep schools. If there was family money or great investments in the mix, Frasier absolutely could have afforded his expansive home. Without those things, it's unlikely he'd be able to make ends meet on his salary, at least, not while he was buying fancy bottles of liquor and custom-made suits.