'Frasier' Cast: Kelsey Grammer Confirmed For Reboot on Paramount+
Frasier broke the mold as a spinoff. The Cheers offshoot managed to fill the boots of its predecessor in a variety of ways, and became just as well-loved by not only Cheers fans, but new fans as well. Now, after 17 years since the last episode, the show is coming back along with Kelsey Grammer. However, the Frasier cast might look a little different in the reboot than it looked 17 years ago. Here's what we know so far.
'Frasier' reboot confirmed by ViacomCBS
RELATED: 'Caroline in the City' Linked 'Friends' and 'Fraiser' To the Same TV Universe
After plenty of rumors, ViacomCBS has finally confirmed that a Frasier reboot is most definitely on the way. Additionally, Kelsey Grammer has confirmed his return to the Frasier cast. Paramount+, where the reboot will be airing, tweeted out the news.
"Also bringing back Frasier, one of the most highly acclaimed, most successful comedy series of all time. The revival will have everything you love about the original: coziness, great writing, and of course, a cast led by Kelsey Grammer," wrote the company.
"Having spent over 20 years of my creative life on the Paramount lot, both producing shows and performing in several, I'd like to congratulate Paramount+ on its entry into the streaming world," Kelsey Grammer told Variety.
"I gleefully anticipate sharing the next chapter in the continuing journey of Dr. Frasier Crane."
"Frasier is one of the most acclaimed comedies in modern television history and truly defines premium storytelling," added David Stapf, president of CBS Studios.
"There has long been a call from fans for its return, and that call is now answered thanks to the amazing Kelsey Grammer reprising his iconic role of Dr. Frasier Crane and a brilliant creative plan from Joe, Chris and Kelsey. We can't wait to reveal its next chapter on Paramount +."
What could the reboot be about?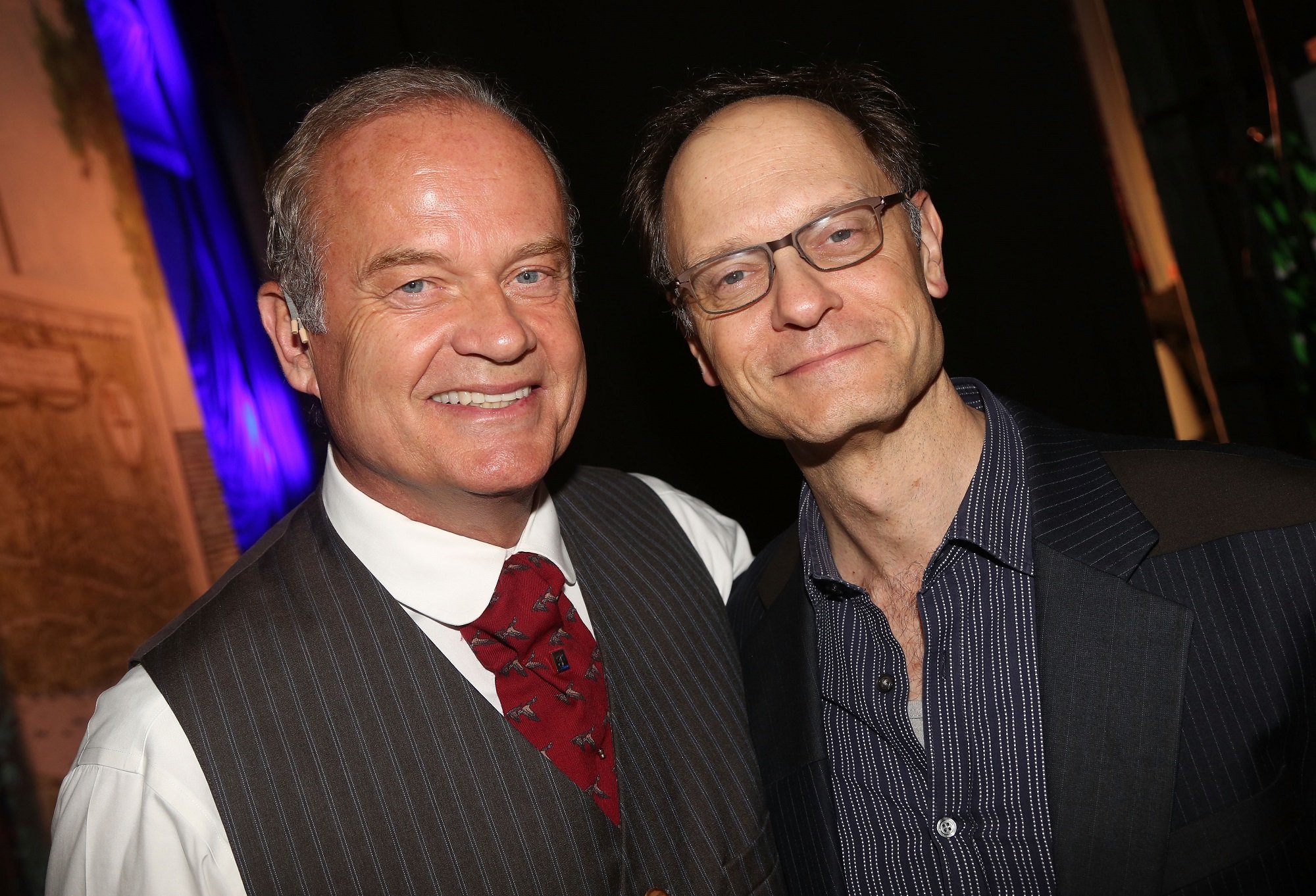 Frasier hasn't seen new material since its final episode in 2004. With so many years intervening between finale and reboot, some fans are wondering what the continuation of the show might be all about.
There is some reason to believe that it may feature Frasier Crane's life after choosing love over his career. Fans of Frasier may recall that the beleaguered radio therapist was dealing with his latest love, Charlotte, moving away from Seattle to Chicago.
After receiving a high-paying job offer in San Francisco, Frasier struggled with deciding what to with his own future. He feels comfortable at KACL, but also realizes that he's truly in love with Charlotte.
The episode ends with Frasier's airplane landing, and viewers were treated to a small surprise when they saw that Kelsey Grammer's character flew to Chicago to find Charlotte again, instead of to San Francisco.
'Frasier' cast currently unconfirmed except Kelsey Grammer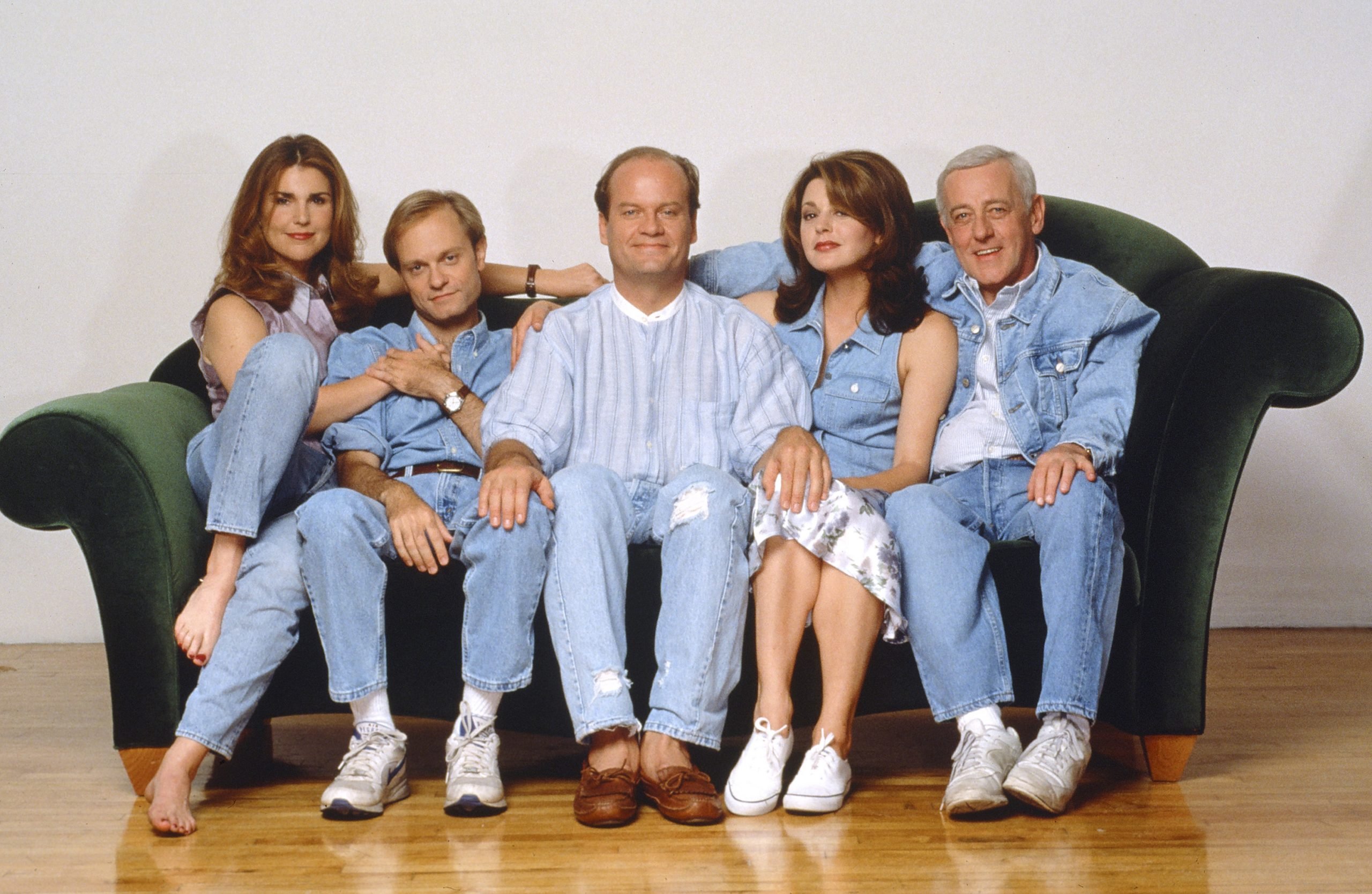 Although the original Frasier cast was dynamic and performed well together, it is currently unclear if Kelsey Grammer's fellow performers will be joining him again. As of now, they are unattached to the reboot.
Sadly, John Mahoney, the man behind the warm Crane patriarch, Martin Crane, died in 2018. It seems unlikely that they will recast Martin Crane, given the intervening time between the last finale and the reboot.