'Frasier': David Hyde Pierce Was 'Completely Uncomfortable' With All the Attention the Show Brought Him
Wishing for a spinoff of your favorite show is a risky thing to do. Spin-offs rarely do as well as their predecessors and are often immediate bombs, but we still are tempted to wish for one anyway to see a little bit more of our favorite characters. Frasier was the diamond in the rough of spinoffs. With how successful Cheers was during its 11 seasons, it made perfect sense that Frasier could be equally successful.
But that success didn't come without drawbacks for those involved. Actor David Hyde Pierce, who played Frasier's younger brother Niles Crane, despised the amount of attention the show brought to his life.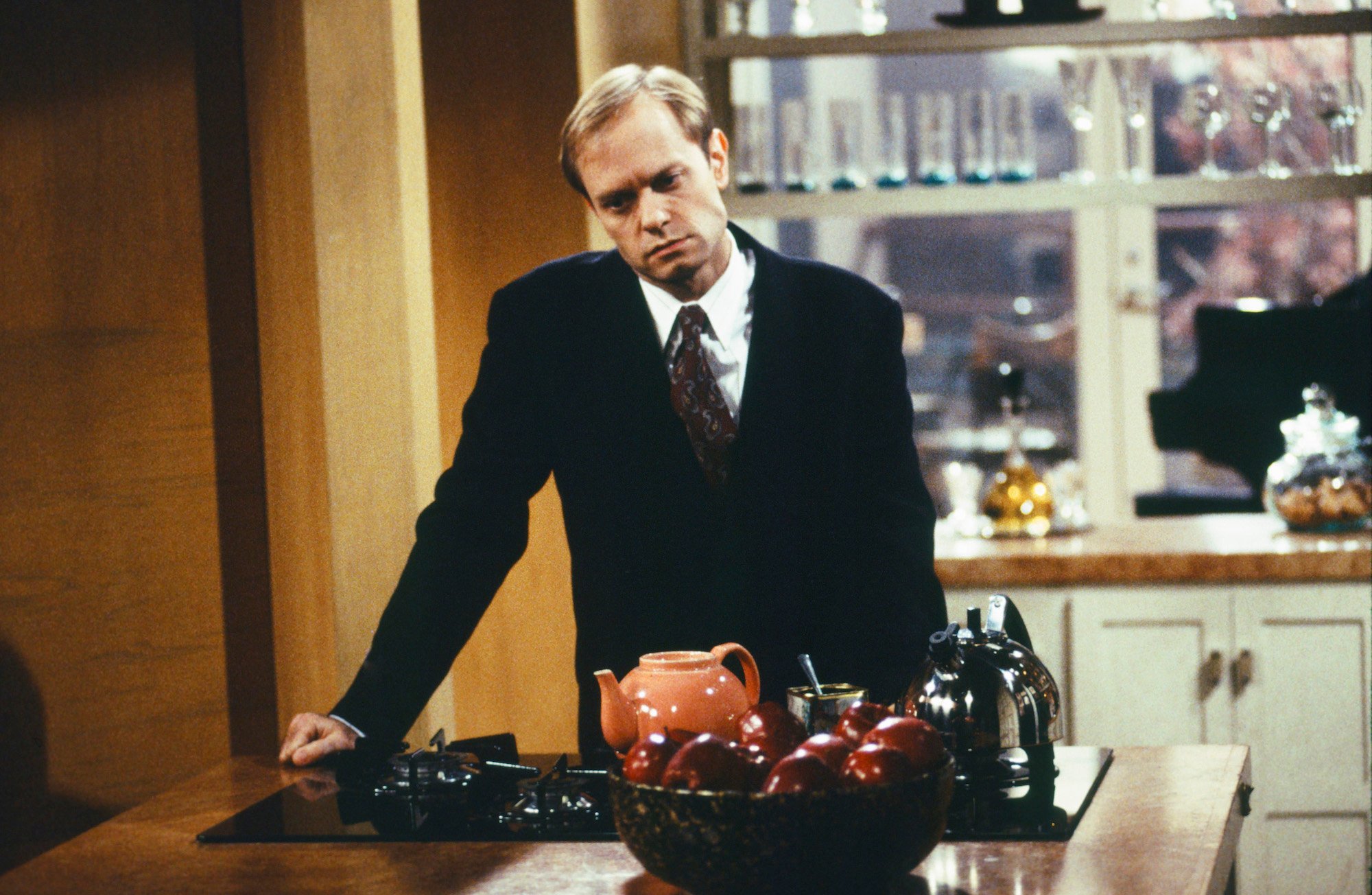 Frasier brought David Hyde Pierce his celebrity status
Frasier hit the air only a few months after Cheers aired its series finale. The show followed bar regular Frasier Crane (Kelsey Grammer) as he moved from Boston to Seattle to reunite with his family, including his father Martin (John Mahoney) and younger brother Niles (Pierce). The Crane brothers supplied much of the sitcom's humor, with the plots showing the incredibly similar characters butting heads with their sibling rivalry and sophisticated tastes. 
Before Frasier, Pierce had made guest appearances in a few smaller-budget films and television shows. His biggest role prior to the Cheers spinoff was a supporting role in the NBC sitcom The Powers That Be, which lasted two seasons and ended right before Frasier began. Pierce was a slam-dunk for the role of Niles on Frasier in part due to his appearance resembling that of Kelsey Grammer; the two pull off brothers easily.
David Hyde Pierce hated the attention he got because of Frasier
Frasier was a smashing success, which is extremely rare for a spin-off. The wholesome sitcom was on the air from 1993-2004 for a total of 11 seasons. According to How Stuff Works, the series received 107 Emmy Award nominations, with 37 wins — and Pierce contributed more than his fair share to the show's success. Pierce was nominated for Best Supporting Actor in a Comedy Series a record 11 years in a row, winning four times. 
But the attention that accompanied Pierce's success in Frasier didn't come easily for the actor. Pierce hated the attention. During the show's run, Pierce stated that he was "completely uncomfortable" with his rising fame, according to Ranker. "It's not something I'd ever been interested in or sought out," he confessed in an interview with Vulture.
David Hyde Pierce kept his personal life a secret from the media until Frasier was over
Pierce tried to stay out of the limelight as much as possible. While much of the public speculated about his sexuality over the years, it wasn't until 2007, three years after Frasier had ended, that Pierce confirmed he was gay. Pierce married television writer/director/producer Brian Hargrove in 2008, just days before Proposition 8 was adopted as law in California, banning same-sex marriages. The couple had been together since 1983 — a decade before Frasier hit the air. 
After Frasier, Pierce found his niche in theatre. He starred in Spamalot in 2005 alongside Tim Curry, according to IMDb. In 2006, he started his run on Curtains, a musical mystery comedy. Curtains made its way to Broadway in 2007 and Pierce won the Tony Award for Best Actor in a Musical the same year for his role in the production. In accepting his award, Pierce thanked Hargrove, saying, "It's 24 years of listening to your damn notes—that's why I'm up here tonight."
Pierce was nominated for Best Actor at the Tony Awards twice more in his career — in 2013 for his role in the play Vanya and Sonia and Masha and Spike and in 2017 for his role in the Broadway revival Hello, Dolly!. He continues to seek out theatre roles, with the occasional guest appearance in TV and film, but never seeking out the media's attention.