'Frasier': Halle Berry Had a Brief and Barely Noticeable Role
The sitcom Frasier has been off the air for years now, but it was one of the most popular TV shows of the '90s and early 2000s.
The show was known for its razor-sharp wit and manic plotlines that ramped up the absurdity surrounding the character of Dr. Frasier Crane. One of the most clever aspects of the show was how it subtly worked in so many celebrity cameos.
One of those cameos was Halle Berry. Let's take a closer look at how she popped up on the show one time in a brief but noticeable role. 
What was 'Frasier' about? 
Frasier was a spinoff from the show Cheers, one of the most successful sitcoms of all time. Cheers featured a character named Frasier Crane, a somewhat pretentious but good-intentioned psychiatrist.
Frasier's personality contrasted with many of the less intellectual types who frequented the bar. Frasier picked up where Cheers left off, only now the doctor had relocated from Boston to Seattle. 
The show chronicles Frasier as his father, Martin, moves in with him. Martin is a beer-swilling sports fan and retired cop while Frasier and his brother Niles prefer a glass of sherry and the opera.
Frasier is also joined by his father's physical therapist, Daphne, who Niles quickly falls in love with. Throw Frasier's relationship with his radio show producer Roz on top of all this, and you had the makings of a hit TV show. 
The show did something few spinoffs have been able to accomplish: it established itself as a hit in its own right. While it wasn't quite as successful as Cheers, it did have a long run on NBC. 
The way 'Frasier' snuck in many celebrity cameos
Frasier was a practicing therapist during his run on Cheers, but his profession changed somewhat when he moved to the Pacific Northwest. Rather than seeing patients in an office, Frasier took callers via a radio show. Every day he gave the Seattle listeners advice as they called in to ask questions.
The callers often played an important part in the show, as their questions could either reflect the plot or drive Frasier's decision-making based on what he heard from them. 
This is how the show was able to squeeze in numerous celebrity cameos. Whereas most shows require the physical presence of celebrities, this one just needed their voice.
This was also different from most shows in the way the cameos were promoted. In the '90s specifically, having movie stars guest-star on sitcoms was a great way to grab ratings. Shows like Friends often hosted actors like Brad Pitt and Bruce Willis.
But Frasier didn't advertise these celebrity cameos. In fact, many times you wouldn't notice them unless you were paying attention during the end credits.
It was an understated way to incorporate celebs into the proceedings. 
Halle Berry's brief but noticeable role on 'Frasier'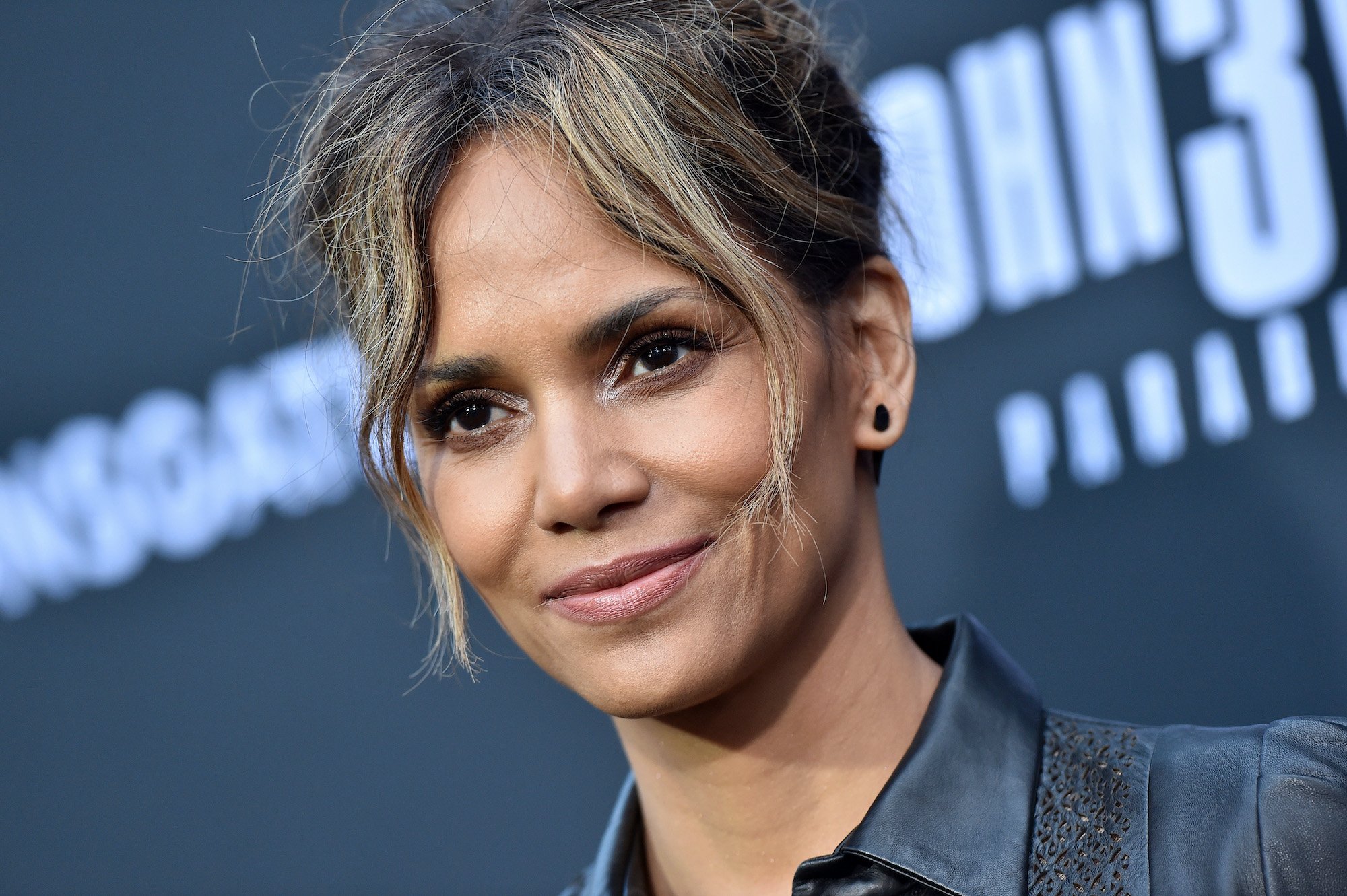 According to Cinema Blend, this trend of celebrity voiceover roles included talk show host Jay Leno, rock star Eddie Van Halen, and actor Christopher Reeve all appearing.
But what changed as the show grew in popularity was that famous people actually sought out an appearance. The magnitude of the stars appearing also grew as the show became more widely beloved. 
One of the show's producers, Jeff Greenberg, claimed that Halle Berry was one of the stars who requested to make a cameo on the show. Berry's cameo came in the season five episode titled Room Service according to IMDb.
It was the season's 15th episode, during a time when the show's popularity was at its height. Berry voiced a character named Betsy. 
Berry had quite a run as an A-List star in the 90s — in fact, one could argue her A-List star power continues to this day. For the show to get an actor as popular as Berry speaks to what a cultural touchstone it truly was.