'Frasier' Hid Jane Leeves's Pregnancy With a Cringeworthy Story Arc
Sometimes pregnancies turn out to be a plus for TV shows. One of the earliest examples was that of comedy legend Lucille Ball, whose pregnancy turned out to be a boon for the show. 
On the other hand, sometimes shows have to hide a performer's pregnancy. Sometimes the results can be endearingly awkward, with actors hiding behind counters and other obstructions. Sometimes the results can be very unfortunate. One of the top shows of the last 30 years, Frasier, took a path some viewers found unfortunate. 
Jane Leeves was the star on 'Frasier'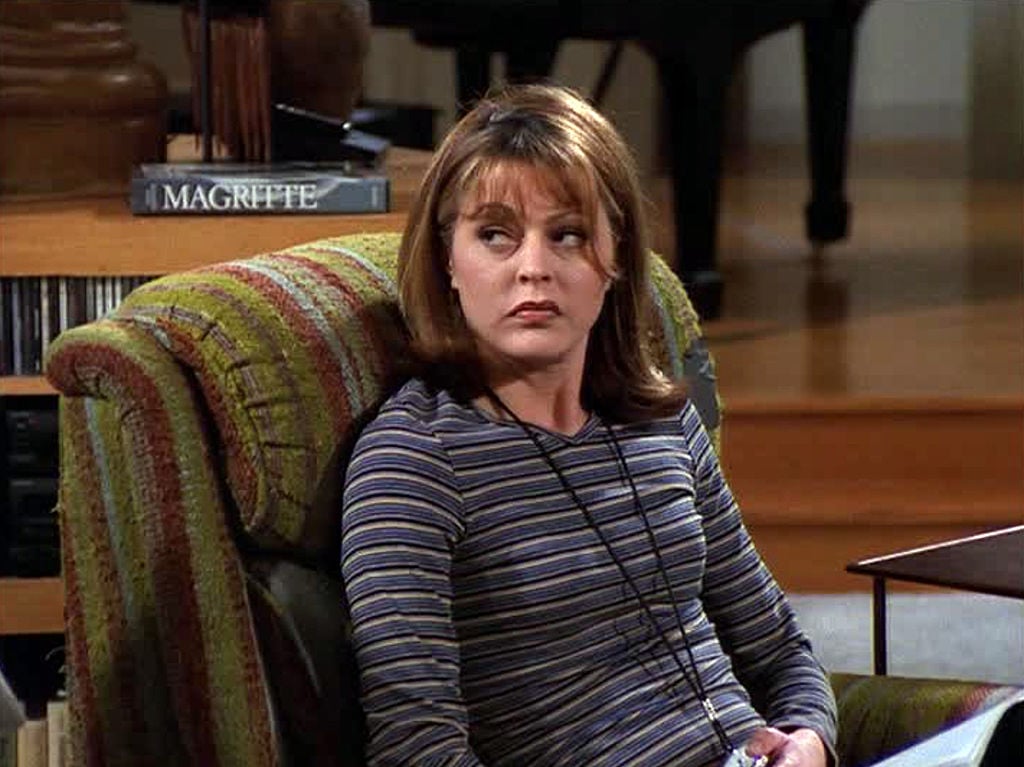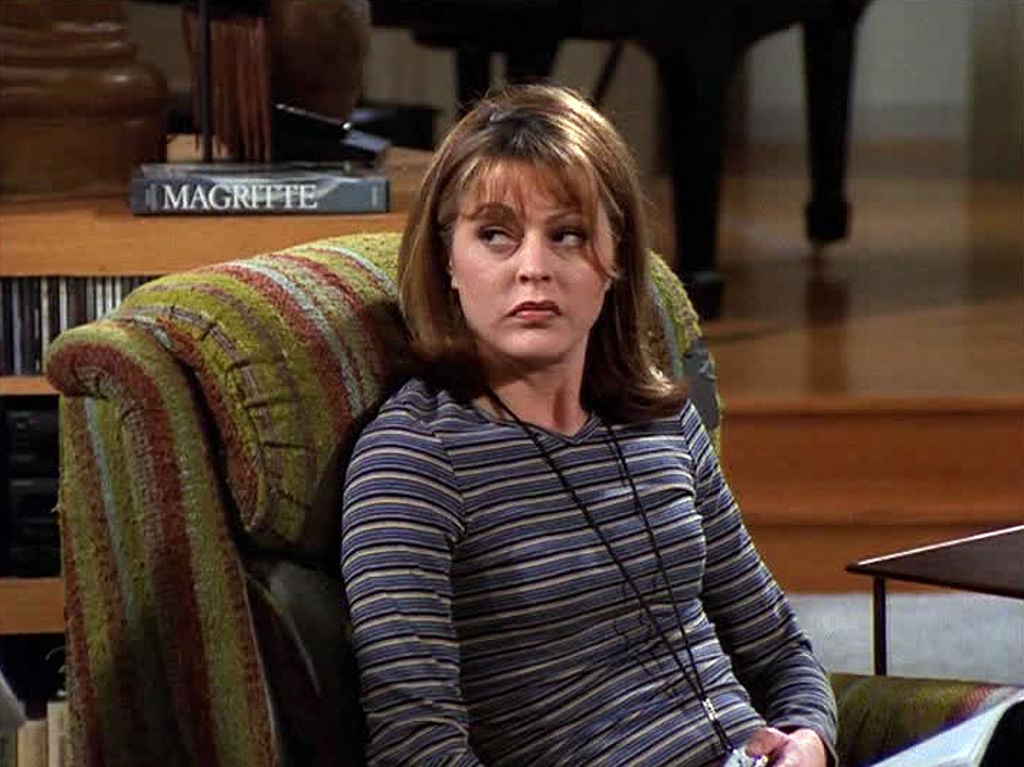 When long-running shows produce spin-offs, those spin-offs are usually not long for the world. The only reason AfterMASH or Joanie Loves Chachi get talked about is because  they didn't last, compared to MASH and Happy Days.
Frasier, however, was a notable exception. A spinoff of Cheers, which ran for 11 seasons, Frasier ran for 11 seasons itself, telling the story of Kelsey Grammer's Frasier Crane after his move from Boston to Seattle. 
Among the cast of characters was Frasier's brother Niles, played by David Hyde Pierce, and Daphne, played by Jane Leeves. Daphne was a housekeeper from Manchester, England hired by Frasier to help with Niles; therapy.
Niles falls hard for Daphne, although they don't get together for a long time because Daphne has no idea of Niles' feelings, and Niles also happens to be married. After many entanglements, Daphne and Niles eventually marry. 
Levees' early credits include appearances in The Benny Hill Show and Monty Python's The Meaning of Life, although a recurring role in Murphy Brown is what gave her career some traction. She also appeared in episodes of Seinfeld as Maria the Virgin.
Her big break came in 1993 when she was cast as Daphne, and that role got her Emmy and Golden Globe nominations.  
How did 'Frasier' deal with Jane Leeves's pregnancy?
When Leeves became pregnant in real life during Frasier, her pregnancy was written into the show via Daphne being addicted to food. Then she was sent away to lose the weight, and when she returned, she was back to normal.
A lot of media outlets and viewers found it unseemly that weight-gain was the cover for pregnancy. People wrote, "We'd love to say that this was the last time a character's weight was used as a cover for their pregnancy but…
On the other hand, some viewers found it novel. One fan on Reddit wrote: "I find myself more and more impressed with the payoff- when Frasier and Niles are re-living Niles' memories. We learn, as Frasier says, the kind of inconsistent and untenable view he has of Daphne. This realization allows the relationship to evolve from a rosy-hued fairy tale to honest and realistic. It grounds their relationship firmly, for the first time, without taking away the sweetness of it."
Leeves herself took the matter in stride, telling the magazine Working Mother: "During my first pregnancy, they put me in a fat suit and gave Daphne a weight problem, which was great. But those suits weigh a ton, and eventually, you're like, 'I can't put this on anymore.' But I worked through both pregnancies. Literally, I had my second baby the day after we shot an episode."
How have other shows dealt with real-life pregnancies?
Some pregnancy storylines have been more graceful than others. As People  noted, January Jones of Mad Men was also made to don a fan suit when she got pregnant, as her character became obsessed with her weight. Mandy Moore of This is Us had already been pregnant on the show, but she recently announced her first real-life pregnancy. Creator Dan Fogelman said that she would not be playing the older Rebecca because "because she would have some really complicated explaining to do"
The prize for a beneficial  TV pregnancy storyline arguably still goes to one of the very first, if not the first. Lucille Ball became pregnant, and her pregnancy was written into I Love Lucy. Even so, she had to hide her bump because her character was not as far along as she was. When her character finally had her baby on the show in 1953, that became one of the highest-rated TV programs of all time.