'Frasier' Reboot: Kelsey Grammer Now Says Frasier Won't Strike It Rich After All
Kelsey Grammer initially said Frasier Crane would be rich in the Paramount+ revival. Sorry, Dr. Crane. You're not going to be wealthy after all.
Frasier is one of the biggest shows set for revival in the modern reboot era. The original series ran for 11 seasons on NBC, and that's after Cheers ran for 11. Paramount+ executives confirmed to the Television Critics Association on Feb. 1 that the Fraser reboot is still actively in development. But, star and executive producer Kelsey Grammer recently set the record straight about Frasier Crane's wealth.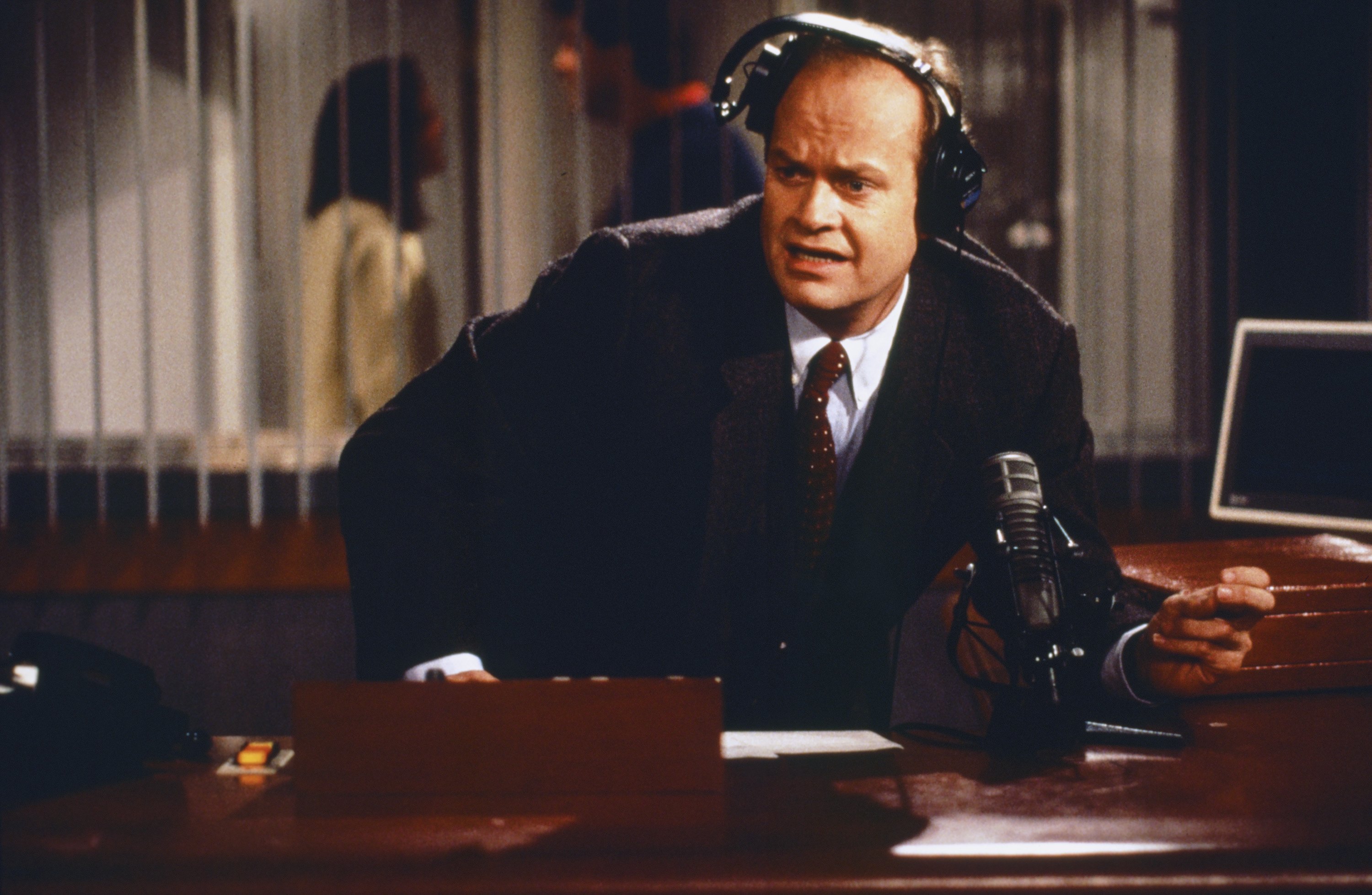 Grammer was a guest on Rob Lowe's Literally podcast on Jan. 26. Grammer updated Lowe on the Frasier reboot with a major correction. While he works on the revival, you can see Grammer next in Lifetime's Flowers in the Attic: The Origin this summer. 
Kelsey Grammer didn't mean money when he said Frasier Crane would be rich 
In an interview in July 2021, Grammer said Frasier "ends up rich beyond his dreams" in the Frasier reboot The media took that literally and assumed Frasier got wealthy. Grammer now says he meant it spiritually.
"I read an article recently where it quoted me but it misunderstood the message," Grammer said on Literally. "I said Frasier will end up being rich beyond his imagination. It's because of his emotional life that he'll be rich beyond his imagination. Rich in love, rich in family, rich in experience is what I meant to say."
Not that he will be poor either
Much of Frasier was already about the upper class lifestyle Frasier and his brother, Niles (David Hyde Pierce) led. That often brought them into hilarious conflict with their working class father (John Mahoney). Grammer assured fans that Frasier didn't blow all of his money from Seattle radio and his move to Chicago in the finale.
"He will be pretty comfortable financially because he had some success in Chicago, blah blah blah," Grammar said. "That's the backstory but his wealth has to do with his experience and the love that he's been given throughout his lifetime. When he least expected it, a series of challenges always ended up being the best experience for him. That's what we are repeating in terms of Frasier. I'm pretty happy about how we're going about it. That's as much as I can really say at the time." 
The 'Frasier' reboot will maintain 1 classic quality
On Cheers, Frasier was one of the regulars in the bar. On his own show, he got to be the center of the story. Grammer said his trademark character hasn't lost his endearing quality, whatever new adventures they have in store for him.
"He was always as fresh as life itself though," Grammer said. "We're just an expression of life, holding up the mirror to reality. That's who he is. He's the mirror. He's everything. If you do it right and pay attention, it's as big as life itself."
Once again, Grammer likened Frasier to James Stewart's character in It's a Wonderful Life. 
"Frasier is a little bit like George Bailey, Jimmy Stewart," Grammar said. "Just he always thinks he's got his suitcase ready to go to Europe or travel around, whatever it's going to be, become a great writer, whatever it is he wants to do. Something else takes him in another direction, sort of like life."
RELATED: 'Halo' on Paramount+ Is Keeping 1 Important Aspect of the Showtime Version