'Frasier' Star Kelsey Grammer Was Once the Highest-Paid Actor in TV History
Frasier star Kelsey Grammer stumbled upon a supporting TV role in 1984 that would end up changing his entire career. Grammar signed on for a six-episode arc as Dr. Frasier Crane on the hit NBC sitcom Cheers. Twenty years later, Grammer was still playing the popular character, and he was the highest-paid actor in TV history.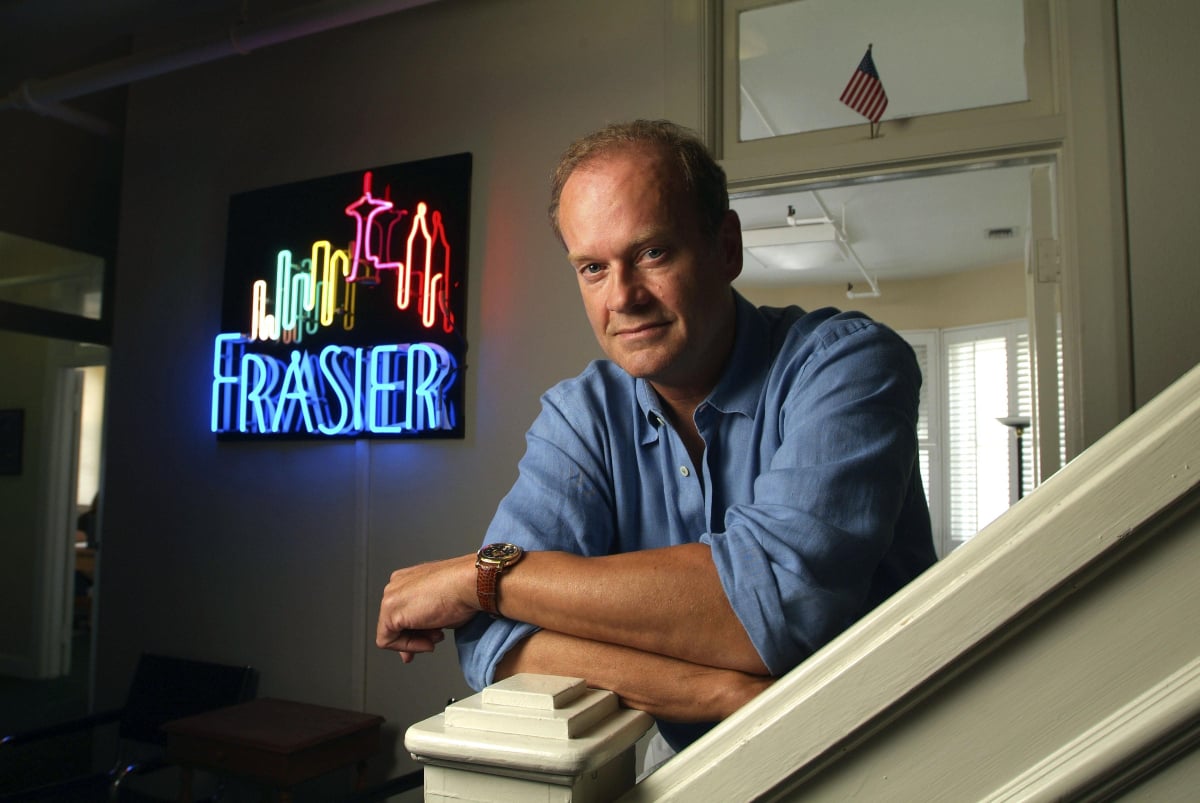 Kelsey Grammer owes a big 'thank you' to John Lithgow and Mandy Patinkin
When Cheers was looking to cast the role of psychiatrist Dr. Frasier Crane, the show's creators had one specific person in mind – John Lithgow. However, according to Yahoo! Movies, Lithgow was not available to play bar waitress Diane Chambers' (Shelly Long) fiancé.
When Lithgow wasn't available, Grammar's former Julliard classmate Mandy Patinkin had an idea. He suggested Grammer for the role of Frasier to the New York casting director. He landed the job and turned a six-episode booking into two decades.
Grammar remained on Cheers until the series ended in May 1993. After Frasier's breakup with Diane, he remained a regular bar patron and eventually married Lilith (Bebe Neuwirth).
Just four months later, the Cheers spin-off Frasier – starring Grammer in the titular role – premiered on NBC. The sitcom was a ratings juggernaut that ran for 11 seasons, ending in 2004. 
During his run on Frasier, Grammar received 10 Emmy nominations for lead actor in a comedy series. He won the award four times.
'Frasier' was an awards darling for 11 straight seasons
During its run from 1982 to 1993, Cheers received 11 nominations for outstanding comedy series. It won the award four times. In total, the series was nominated 117 times and won 28 Emmys. According to Business Insider, this puts the sitcom in the top six of TV shows with the most Emmys all time.
Number two on that list is its own spin-off, Frasier. The Academy of Television Arts and Sciences loved the sitcom just as much as audiences. During its 11 seasons, Frasier received 107 nominations and won 37 Emmys.
In addition to Grammer's wins in the lead acting category, Frasier also won a number of outstanding comedy series and writing Emmys.
Eight years into his run as the Seattle-based radio call-in show host, NBC gave Grammer a history-making raise. His per episode rate ended up making Grammer the highest-paid actor in TV history.
Kelsey Grammer received a massive payday for his final two seasons of 'Frasier'
In June 2001, The Independent reported that Grammer had signed a deal with the producers of Frasier that covered the 2002 and 2003 seasons. The terms of the deal included Grammer earning $1.6 million per episode.
Grammer shot 48 episodes total in the final two seasons, making the deal worth approximately $75 million. There was even more cash in the deal for Grammer with the addition of royalties and syndication rights.
At the time, Grammar's deal surpassed previous record-holders Jerry Seinfeld from Seinfeld, Tim Allen of Home Improvement, and Paul Reiser and Helen Hunt from Mad About You. Those stars earned over $1 million per episode during the final season of their respective series.
However, it is likely Jerry Seinfeld who came away with more money in the long run. Because he was Seinfeld's creator and co-producer, the comedian's royalties and syndication payments were most likely higher than Grammer's for Frasier.