'Frasier' Star Peri Gilpin Says a Reboot of the Classic Sitcom is 'Definitely' Happening
The cast of Frasier reunited this week – virtually – on Skype, for a good cause, plus to lift fans' spirits, and perhaps each other's as well.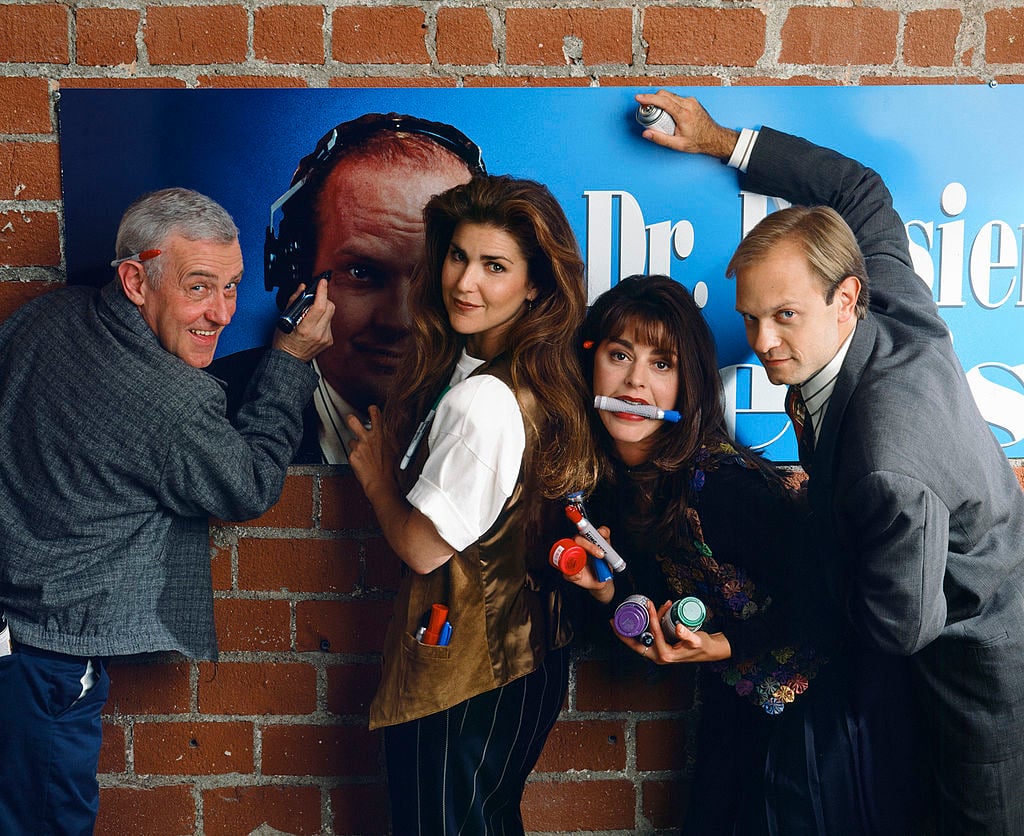 After all the buzz from that reunion, cast member Peri Gilpin is confirming that a reboot of the beloved 1990s comedy series is imminent.
The recent 'Frasier' virtual reunion
On Skype this week, Frasier stars Kelsey Grammer, Jane Leeves, Peri Gilpin and David Hyde Pierce joined the hosts and creators of the daily livestream YouTube series, Stars In The House, Seth Rudetsky and his husband, James Wesley, to benefit The Actors Fund for actors who have found themselves without work during the current coronavirus (COVID-19) pandemic.
The online reunion featured the sitcom's actors, clearly delighted to see one another once again, reminiscing about old times. It's incredible, even today, to remember that Frasier ran for eleven seasons, from 1993 to 2004.
Grammer, at one point, expressed his affection for all his former cast members. It was an emotional moment, considering especially, the absence of cast mate John Mahoney who played Martin Crane, Frasier and Niles' father. Mahoney died in 2018 at age 78.
"What's so remarkable is that it just happened again and again and again in a quiet moment where I would sit and think, 'Dear God they're wonderful!'," Grammer said. "I was just completely wrapped in this love with them which I still have to this day."
Pierce remarked in return, "You took so much pleasure in the rest of us and the guest stars. You never said, 'The light is on me, find what light you can,' like other stars might."
At the end of the cast's virtual reunion, hosts Rudetsky and Wesley gushed about a coming Frasier reboot, saying "I am so excited a reboot is going to happen!"
Although the cast members laughed and smiled at that, none confirmed or denied a reboot.
What Peri Gilpin said in 2018 about a 'Frasier' reboot
In a 2018 conversation with the Hollywood & Levine podcast, Gilpin chatted with former Frasier scriptwriter Ken Levine about reboot rumors.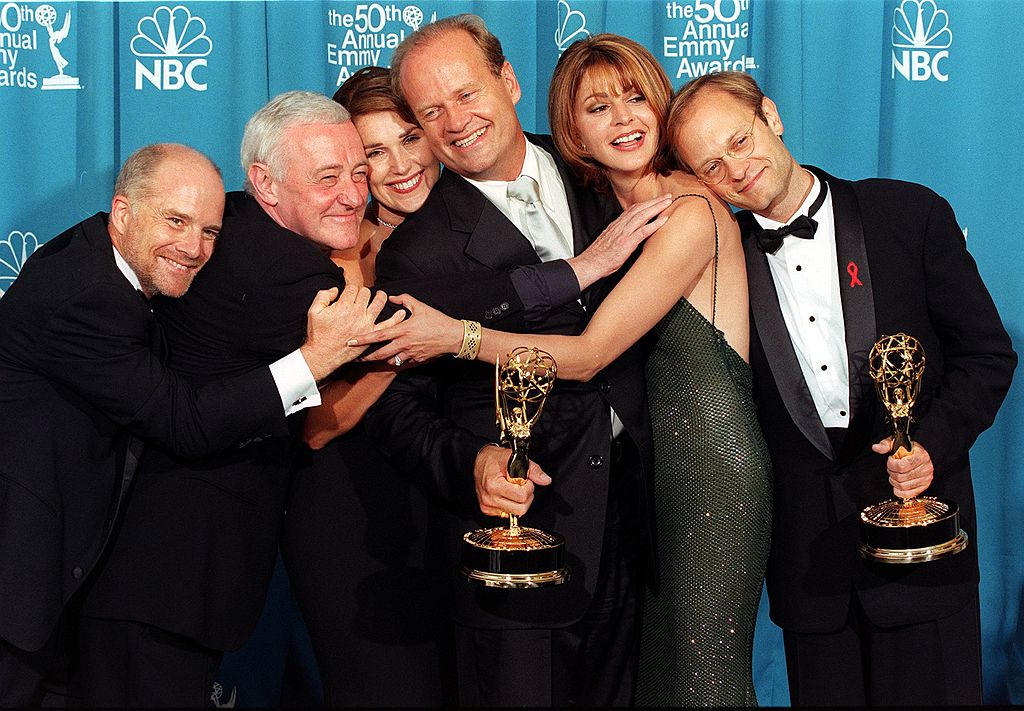 "It's come up a few times over the years and from all kinds of places. I don't know, I don't know what's going on with it, I swear to God. . . But what a great thing, that people are interested in it and people want to know, wonder what's going on. I'm wondering what's going on. My agents and manager are really wondering what's going on," she said laughing.
The actress provided much-needed perspective on the topic of a reboot, and how it's not as simple as it sounds.
"But I think it's just in the works. . .," she said. "There's a lot of people involved in this. People forget that it was a spin-off of Cheers, I mean younger people that have found it on Netflix, that means that there are so many people from Cheers that have to OK everything."
The 'Frasier' reboot is 'definitely' happening, Gilpin said this week
After the cast's virtual reunion, Gilpin spoke to Metro News about, what else?, whether a reboot will be happening. The actress, this time, spoke with great optimism about it taking place.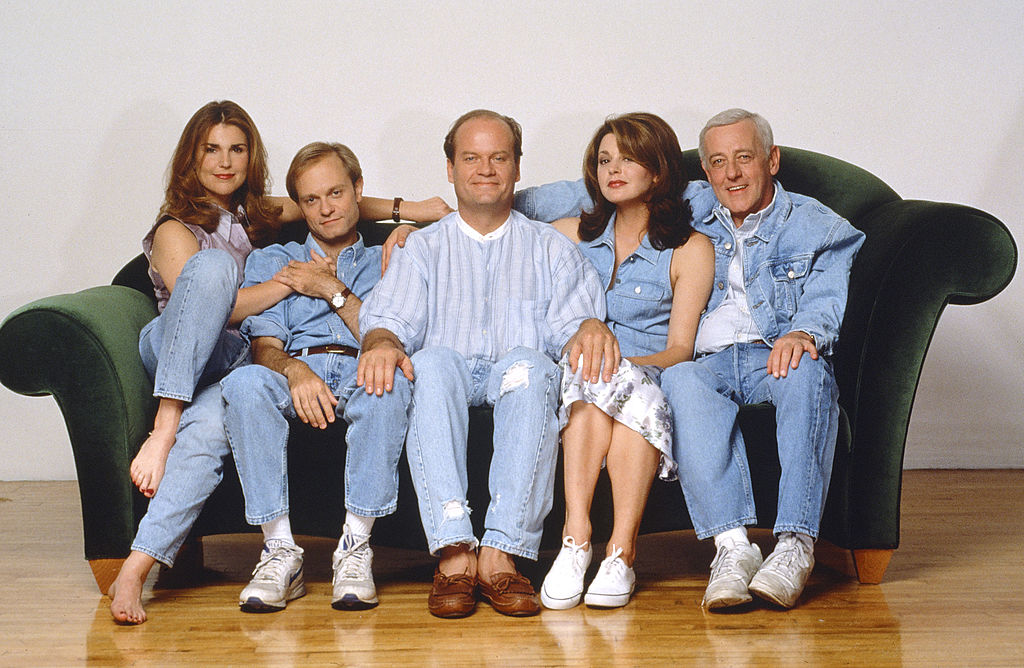 Nothing official from NBC or the cast has been formalized, but according to the 58-year-old actress, "[A reunion] is possible. Definitely. There is a lot of talk about it. I do think there's something going on, but I don't know exactly what it is or whether it will actually happen."
Read more: 'Frasier' Star Jane Leeves' Net Worth and Why the End of the Sitcom Was 'Absolute Hell'