Why Freddie Mercury Felt His Songs Weren't Like John Lennon's Songs
John Lennon and Freddie Mercury both wrote lots of classic rock songs; however, Mercury thought there was a key difference between their songs. Notably, Mercury felt that John could do things that he could not do. While both musicians are famous, one had a much more successful solo career in the United Kingdom.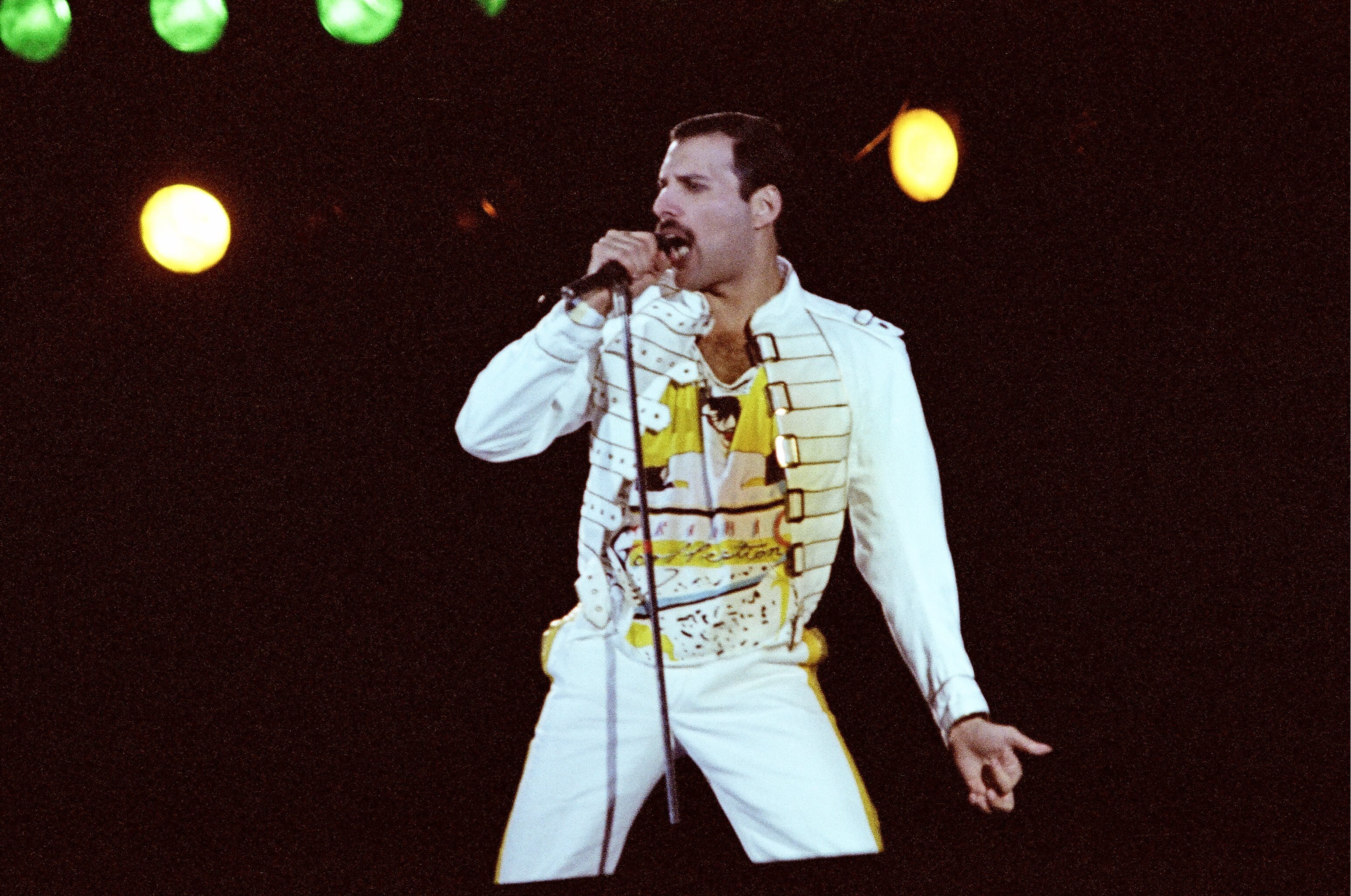 How John Lennon's songs impacted Freddie Mercury
In the book Freddie Mercury: A Life, in His Own Words, Mercury said he was a fan of John from the beginning. Even when The Beatles were still together, he preferred John's music to the music of the other members of the band. He couldn't explain why, other than to say John's songs had a certain "magic" to them.
Mercury also cited John as an influence on one of Queen's songs. He revealed he wrote the song "Life Is Real (Song for Lennon)" as a tribute to John. In "Life Is Real (Song for Lennon)," Mercury tried to mimic the violin sounds and surreal lyricism of John's work.
RELATED: John Lennon: The Beatles Used an 'Embarrassing' Gimmick in Early Hits
Why Freddie Mercury didn't write songs about politics
Later in the book, Mercury described the nature of his songs. "People can discard them like a used tissue afterwards," he said. "They can listen to it, discard it, then on to the next. Disposable pop. I don't like to write message songs because I'm not politically motivated — like John Lennon or Stevie Wonder. Politics enters into my thinking, yes, but I discard it because we are musicians."
Mercury further compared himself to John. "I mean John Lennon can do that, but I can't," he said. "My songs are commercial love songs and I like to put my emotional talent into that. I write songs like that because basically what I feel very strongly about is love and emotion. I'm not a John Lennon who sleeps in bags for I don't know how long. Politics isn't my thing at all."
RELATED: John Lennon Compared the Songs on 1 of His Albums to 'Diarrhea'
Mercury explained why he didn't think he should write songs about politics. "But to do that you have to have a certain amount of intellect and magic, together," he said. "People with mere talent, like me, have not got the ability or power."
Was John Lennon's post-Beatles material more popular than the music Freddie Mercury made without Queen?
Mercury saw himself as a lesser artist than John. He certainly had fewer hits without Queen than John had without The Beatles. According to The Official Charts Company, three of John's singles reached No. 1 in the U.K.: "Imagine," "(Just Like) Starting Over," and "Woman." Interestingly, "Woman" reached No. 1 after John's death in 1980. In the same vein, three of his post-Beatles albums reached No. 1 in the U.K.: Imagine, Double Fantasy, and The John Lennon Collection.
RELATED: John Lennon Said There Was 'No Point' Recording New Beatles Songs in 1970
Meanwhile, The Official Charts Company reports Mercury had a single No. 1 hit in the U.K. as a solo artist: the 1993 remix of "Living on My Own." Notably, the remix reached No. 1 after Mercury's death in 1991. Despite their differences, both John and Mercury managed to have posthumous No. 1 hits. On the other hand, none of the albums Mercury made without Queen hit No. 1 in the U.K.
John's music was a lot more political than Mercury's — and it seemed to resonate more in the U.K.