Freddie Mercury: This Queen Video Is Based on a Famous Movie But The Press Felt It Had Nazi Imagery
One of the Queen songs Freddie Mercury co-wrote has a futuristic music video based on a famous movie. The film in question is a renowned science fiction film made by a filmmaker who opposed the Nazis. Despite this, some members of the press misinterpreted the video, thinking it contained Nazi imagery.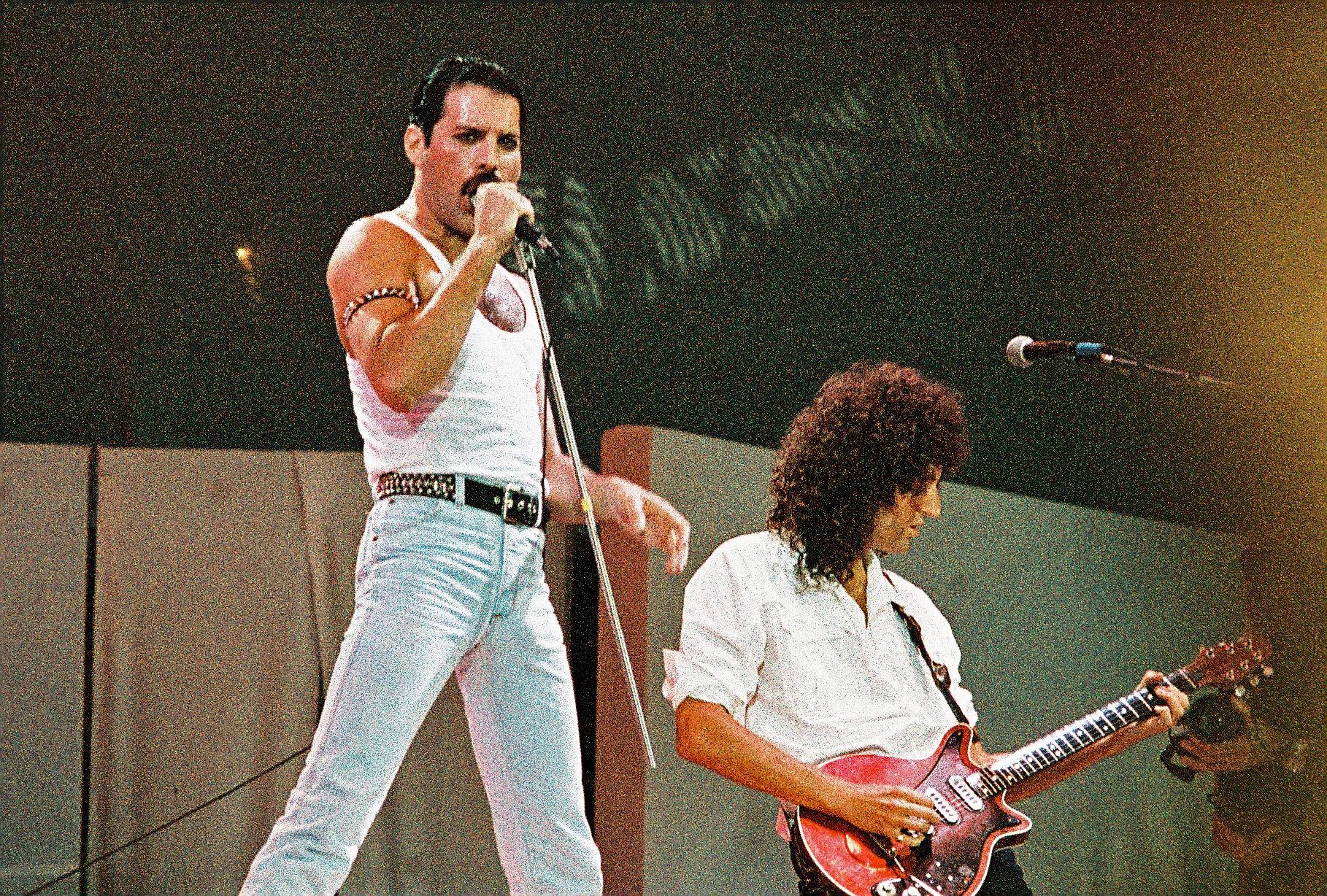 Freddie Mercury changed a Queen song to make it more commercial
During an interview posted to Queen's YouTube channel, Queen member Roger Taylor discussed the origin of the band's song "Radio Ga Ga." "Sunday afternoon, my son Felix came in. [He was] very young, and he just sort of went, 'Ahhh, radio, ca-ca,' because he's French, and so I just went, 'That's quite nice,'" the drummer recalled. "Sort of put the backing track together and then sort of presented it to Freddy, who really loved it."
According to the book Freddie Mercury: A Life, in His Own Words, Mercury took the song Taylor wrote and changed it. Mercury liked what Taylor wrote; however, he felt he could make the song more commercial. 
RELATED: How a Queen Song About a Prostitute Inspired Katy Perry's Career
The music video is based on this classic silent movie
"Radio Ga Ga" became famous for its futuristic music video, which Entertainment Weekly reports was based on the 1927 silent science fiction film Metropolis. "We had a killer video, which we put a lot of work into," Taylor said on YouTube. "And the whole thing just felt good. It felt of its time, it felt a bit different. Felt modern and it was very fresh."
Some members of the press misinterpreted the salute the members of the band give in the video as a Nazi salute. "The Nazi thing was laughable, really," he added. "People will always find an agenda if they need one. And it's a piece of entertainment. Simple as that." This misinterpretation is especially bizarre given that Metropolis director Fritz Lang was Jewish and refused to work with the Nazi regime when he was offered the chance.
REL+ATED: Queen Singer Freddie Mercury Saw 'Bohemian Rhapsody' In 'Wayne's World' Before He Died — Mike Myers Reacts to His Emotional Reaction
How the movie inspired artists besides Queen/Freddie Mercury
Notably, Queen was not the only major artist to draw inspiration from Metropolis. According to Rolling Stone, Madonna based the video for her 1989 hit "Express Yourself" on the classic silent film. Madonna's video is a lot more sexual than either the original film or Queen's video. It features a lot of the distinct German Expressionist style as the film. Metropolis also inspired Lady Gaga's video for "Alejandro." Metropolis' influence on Gaga's video is not as overt as Metropolis' influence on Madonna's video.
RELATED: Why Freddie Mercury Felt His Songs Weren't Like John Lennon's Songs
According to New York, Janelle Monáe also drew inspiration from Metropolis for her album The ArchAndroid. Both the album and the film deal with the relationships between humans and androids. Even decades after Queen released "Radio Ga Ga," Metropolis continued to inspire musicians.