Freddie Mercury: The Queen Frontman Actually Had Much More Humble Beginnings With the Band
Learn more about Freddie Mercury's start to his career.
It might have been fifty years ago when they first got together, but the iconic rock group Queen is just as popular today as they have always been. Following the release of the 2018 film Bohemian Rhapsody, the world experienced a renewed interest in the band and their rags to riches story.
The most iconic member of the band has long since left the earth. But people everywhere still remember Freddie Mercury and the way that he redefined the role of rock band frontman. 
Freddie Mercury's early life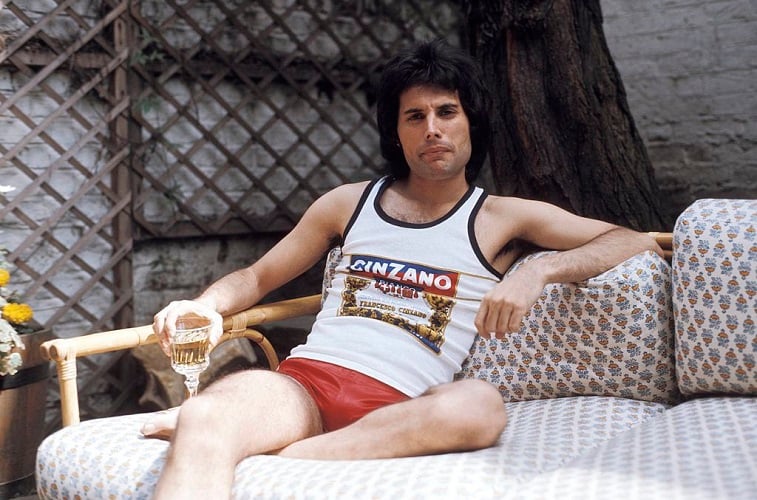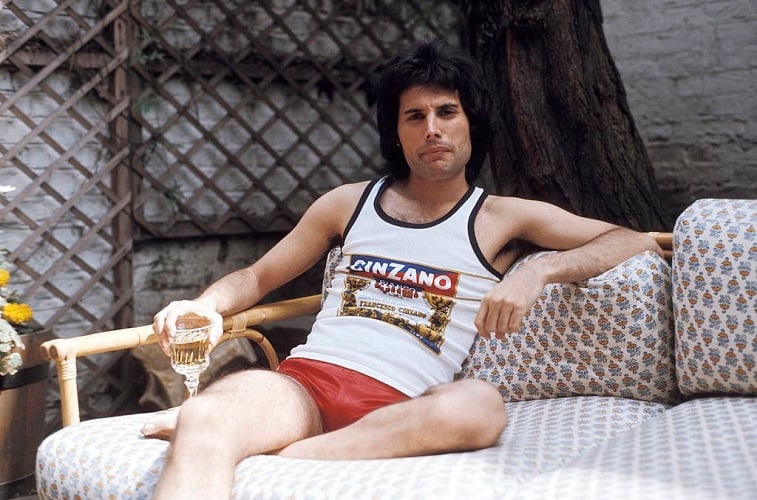 Freddie Mercury was born Frederick Bulsara in 1946. For the majority of his early years, young Mercury lived in India, where he attended boarding school.
He was drawn to music at an early age, taking piano lessons and practicing his vocal exercises. In 1964, the whole family moved to England, where Mercury began hanging around with several local musicians, ingratiating himself with those who shared similar interests. Mercury joined a blues group known as Wreckage and began practicing the on-stage acrobatics that would later make him so famous.
Mercury became well known in the local community for his campy mannerisms and habit of wearing flowy clothing. He also experimented with makeup and outlandish hairstyles, forming the basis of the look that would ultimately become so well known all over the world.
In the late sixties, Mercury connected with two people who would end up playing huge roles in his life: Roger Taylor and Brian May.
Brian May and Roger Taylor formed their own band
Taylor and May were already working together, playing to clubs and small venues in a band known as Smile. Mercury became a big fan of the band as well as good friends with both May and Taylor.
Mercury even moved in with Taylor in 1969 and worked a clothing boutique with him on the side. As a member of Smile's entourage, Mercury followed the band around as they played various gigs, helping them to perfect their performance technique.
In the meantime, Mercury's band, Wreckage, was not doing well. In 1970, Mercury bounced to another band, called Sour Milk Sea, but it didn't last long.
Ironically, Smile was dumped by their label at around the same time, leading Roger Taylor and Brian May to start considering a future outside of the music business. No one is quite sure who first suggested it, but in April 1970, Taylor, May, and Mercury decided to start working together and form their very own group. 
Queen became one of the world's biggest bands
Shortly after forming their own group, christened Queen by Mercury, the trio hired John Deacon as a bass player. Although the group didn't always have an easy ride to the top, and it took several years for their music to start charting, it was clear that Queen had managed to capture lightning in a bottle. 
Queen's singles "Killer Queen," "Bohemian Rhapsody," "We are the Champions," and "We Will Rock You" all became staples of pop culture. Queen was soon on top of the world, playing massive stadiums and earning thousands of fans. Sadly, Freddie Mercury didn't live to see a peaceful old age. He died due to complications from AIDS in 1991.
The remaining members of Queen have soldiered on without their fearless leader, and these days, continue to tour with American Idol alum Adam Lambert. 
Freddie Mercury lived a historic, successful life, and managed to leave a place in rock and roll history that will never be forgotten.