Freddie Prinze Jr. Refused 'She's All That' Remake Role, Claims Rachael Leigh Cook
It seems we could have had Freddie Prinze Jr. in the She's All That remake, but it just didn't work out. In an interview, actor Rachael Leigh Cook revealed that her co-star in the hit 1999 rom-com was allegedly asked to return to the film, but he apparently passed on the invite.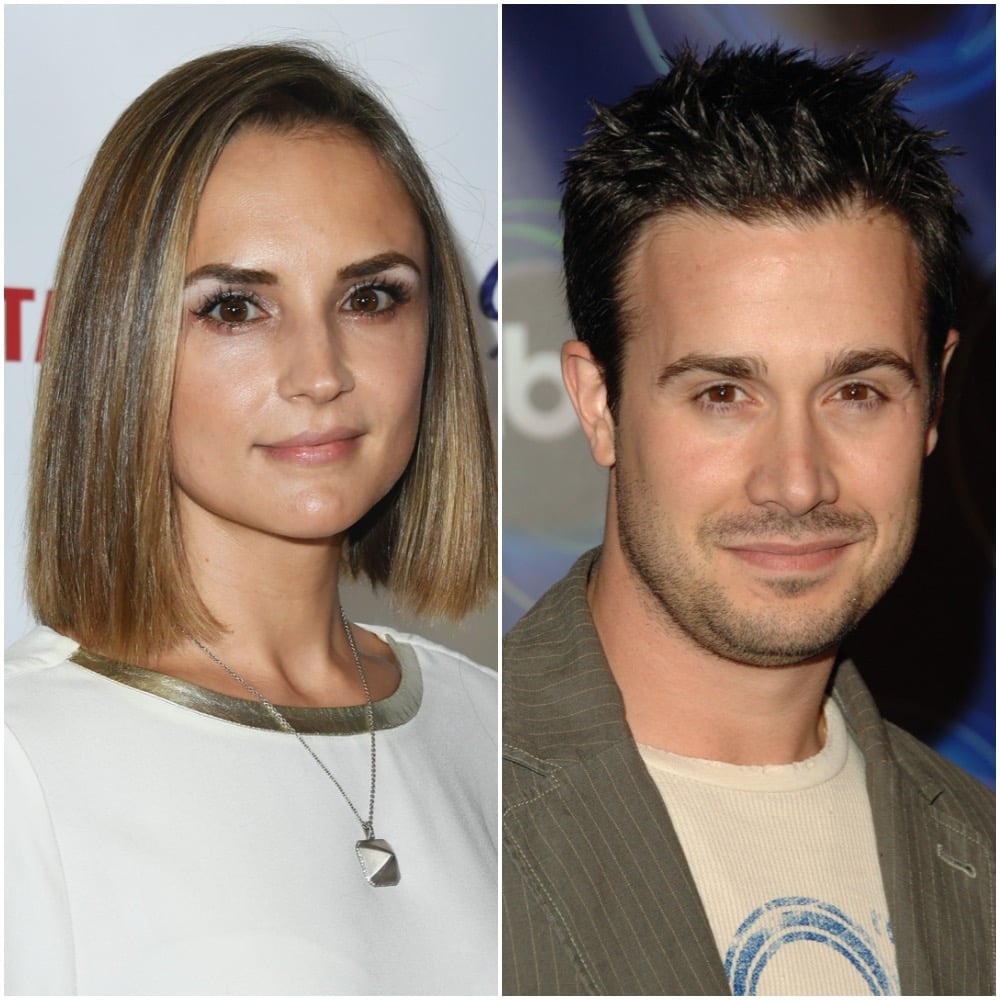 Rachael Leigh Cook on why Freddie Prinze Jr. isn't in the 'She's All That' remake
Cook, who starred in the film as Laney Boggs and will now play the mother of Addison Rae's Padgett Sawyer in the remake, spoke about the movie in an interview with People.
She mentioned that she'd also touched base in recent months with Prinze, who played her love interest Zack Siler, about whether he was interested in making an appearance in the gender-swapped film. "He is doing really well. We both discussed if he was going to do this one or not," she said. "It ended up not being a good fit for him, but he and the creative team are behind it are totally cool."
RELATED: What Movies Has Rachael Leigh Cook Been In Since 'She's All That'?
Cook also mentioned that she thought "his part was a little bit up in the air… He said, 'It's not going to work out for me, but I totally obviously support you doing whatever you want with this. Go run with it — I'll support this movie all the way and everyone involved.'"
Showbiz Cheat Sheet reached out to representatives for Prinze for comment on Cook's claims but did not hear back by the time of publication.
In general, Freddie Prinze Jr. doesn't act much anymore
Fans know Prinze has taken a backseat to acting over the years, focusing instead on his family and other opportunities such as podcasting and writing. However, he would later return to acting for the Punky Brewster reboot on Peacock, explaining to People that he couldn't resist after reading the script.
"It was shooting in L.A," he explained. "And I read the script and fell in love with it and started singing the song all over again, didn't realize I still remembered the words," he says. "And I said, 'yes!' So I'm back acting."
RELATED: Freddie Prinze Jr. Net Worth: What Is the Actor Worth and How Old Is He Now?
Still, he's absolutely not doing any movie reboots. As he once told Hello Giggles: "I'm definitely done with that part of my career." But he's not against movie bosses wanting to bring those stories to new audiences.
"I'm all for it, if that's the kind of art that studios want to make," he added. "I've heard about a reboot … If they make it, it wouldn't be with me, and it's nothing against them. I am a full-time father, I live in Los Angeles, and my work has me here. I won't leave my family."
The She's All That remake, He's All That, premieres on Aug. 27.