Freeform Announces its 'Kickoff to Christmas' November 2020 Movie Schedule
Are you still waiting for Freeform's "25 Days of Christmas?" Are you just looking to get into the holiday spirit a little early this year? This television network has you covered, broadcasting Disney princess movies and Christmas favorites all November long. 
From Beauty and the Beast to The Santa Clause, here's our look into Freeform's "Kickoff to Christmas" movie schedule for November 2020.
The 'Kickoff to Christmas' schedule includes a number of award-winning Disney movies
Just because it's a "Kickoff to Christmas" doesn't mean it's just Christmas movies playing on this television network. For the Disney princess fans, there are movies featuring some empowering royal character broadcasting on a daily basis. That includes characters like Belle from Beauty and the Beast and even Princess Mia of The Princess Diaries 2: Royal Engagement.
Some of these movies earned Academy Awards for Best Animated Feature, including Zootopia and Frozen. There are also Pixar favorites, from Inside Out to The Incredibles to Ratatouille. If you're missing the Disney parks, Decorating Disney: Holiday Magic broadcasts on Nov. 24, only a few days before Thanksgiving.
What Christmas movies are playing during the 'Kickoff to Christmas?'
If you're ready to start the Christmas season, Freeform has a number of holiday classics broadcasting throughout their "Kickoff to Christmas." That includes Tim Burton's The Nightmare Before Christmas, Christmas with the Kranks, Dr. Seuss' How the Grinch Stole Christmas, and Miracle on 34th Street.
If you're a fan of the Muppet version of A Christmas Carol, Freeform will premiere a few holiday special featuring Kermit and his friends. This production broadcasts on Nov. 19 and is titled It's a Very Merry Muppet Christmas Movie.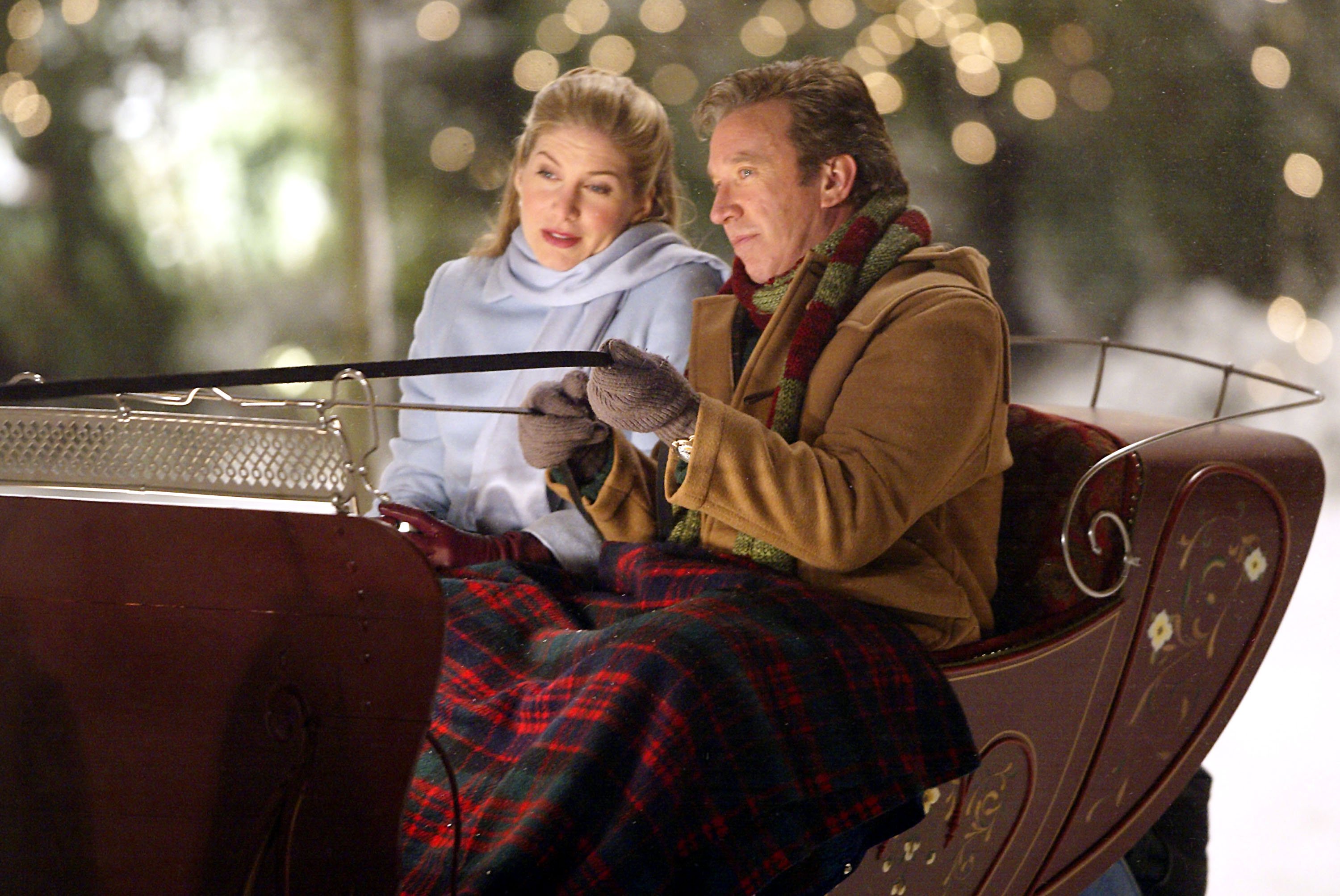 There are a few surprising movies added to this year's 'Kickoff to Christmas,' including 'The Hunger Games'
Not all of these movies are created by Disney or related to the holiday season. It's not exactly a Thanksgiving or Christmas movie, but it does have to do with food. Cloudy with a Chance of Meatballs broadcast on Nov 7, Nov. 8, Nov. 20, Nov. 21, Nov. 29, and Nov. 30. The sequel to this movie even plays periodically on Freeform.
Both Nov. 15 and Nov. 16 include a marathon of each of the movies in the Hunger Games franchise, which featured Jennifer Lawrence as the main character, Katniss. The beloved Dreamworks production, Shrek, plays a number of times throughout November, as does the animated classic, The Simpsons.
Fans can stream a number of Disney-owned Holiday and princess movies, including Frozen, The Santa Clause 3: The Escape Clause, and Tim Burton's The Nightmare Before Christmas, on their subscription service, Disney+. 
During December 2020, this television network will, presumably, have their annual "25 Days of Christmas" movie schedule. For more information on Freeform's "Kickoff to Christmas," including their full movie list, visit their website.