'Fresh': Daisy Edgar-Jones Reveals the 1 Meat Product She Couldn't Eat After Filming
Mimi Cave's 'Fresh' stars Daisy Edgar-Jones, Sebastian Stan, and a terrifying appetite. Here's one meat product Edgar-Jones couldn't eat after filming.
Fresh is one of the biggest buzz titles playing at the 2022 Sundance Film Festival. Social media exploded as a result of the film's horror and sense of humor. Fresh stars Daisy Edgar-Jones, Sebastian Stan, and Jojo T. Gibbs. Edgar-Jones talked about one specific meat product that she couldn't eat after filming this cannibalistic horror flick. The answer isn't the most obvious response.
What is 'Fresh' about?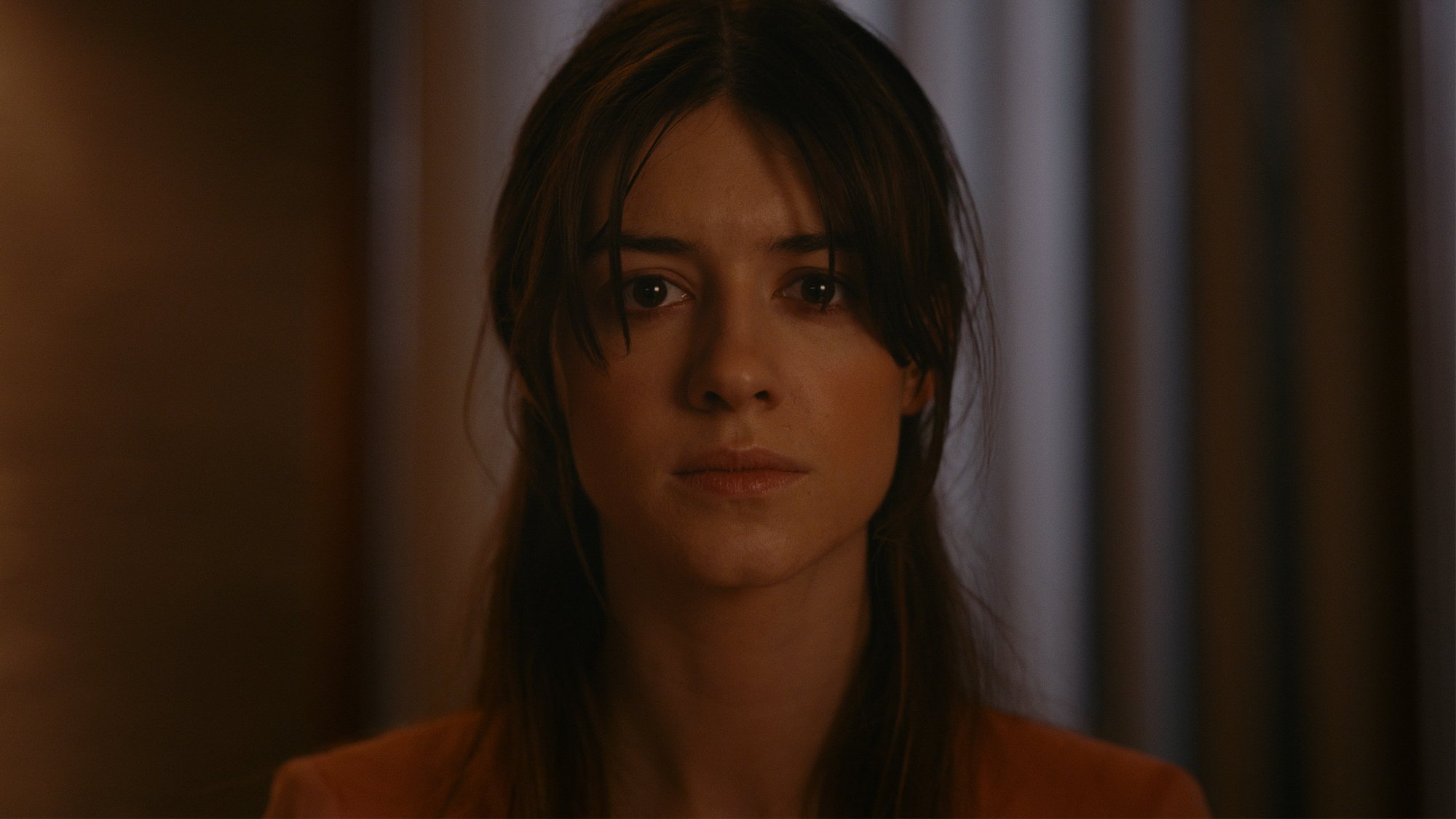 Noa (Edgar-Jones) is getting tired of dating. She's on the dating apps, but she can't seem to find someone that she clicks with. Noa's most recent, disrespectful date was an absolute disaster. Her best friend, Mollie (Gibbs), convinces her to keep on trying and not to give up on trying to find someone. Things begin to look up when a handsome man named Steve (Stan) approaches her in the grocery store and sweeps her right off her feet.
Fresh begins as a rom-com but her entire world is about to be turned upside down as the film introduces the horror elements. She discovers that Steve has some disturbing appetites that include human flesh. Noa is now a part of his plan and she's going to have to get resourceful if she hopes to survive this encounter. Steve's skeletons in his closet are much more dangerous than she ever could have imagined.
Daisy Edgar-Jones revealed that she couldn't eat this meat product after filming
Edgar-Jones participated in the Fresh Q&A at the 2022 Sundance Film Festival. She talked about her experience in the movie along with director Mimi Cave, writer Lauryn Kahn, and actors Stan and Gibbs. The moderator asked if the cast had any difficulty eating meat after filming this project. The cast was silent until Edgar-Jones spoke up with an interesting answer.
"Pâté," Edgar-Jones said. "It's like, for liver, and it was actual pâté. If you have to eat pâté, like lumps and lumps of pâté, it's going to put you off pâté."
There are plenty of meat dishes shown over the course of Fresh. Edgar-Jones and Stan enjoy a variety of dishes, which some audiences squirmed over. However, it's clear that Edgar-Jones couldn't stand eating as much pâté as she did while on the set of Fresh. Perhaps one day she will regain her appetite for this particular delicacy.
'Fresh' is hitting Hulu
Fresh marks Cave's directorial feature debut. Critics and audiences gave the movie generally positive reviews. They praised its entertainment value, disturbing content, and its social commentary on the modern dating scene. Many viewers took to social media to share their infatuation with Edgar-Jones and Stan's chemistry, which radiates off the screen.
Fresh has distribution out of the Sundance Film Festival so it won't be too long until audiences can watch the movie from the comfort of their own homes. Searchlight Pictures picked up Cave's horror film. It will premiere on Hulu starting on March 4, 2022.