'The Fresh Prince of Bel-Air': Janet Hubert Says She Lost Everything After Her Feud With Will Smith
At 'The Fresh Prince of Bel-Air' reunion, Janet Hubert revealed that she lost everything because of her feud with Will Smith.
For months, fans of The Fresh Prince of Bel-Air have been anticipating the reunion between Will Smith and Janet Hubert, who played the original Aunt Viv on the series. As it's been known in Hollywood, Hubert left the show after the third season and was replaced by actress Daphne Maxwell Reid for the series's duration.
For years, Hubert has blamed Smith for her exit. However, on the HBO Max reunion special, Hubert is getting candid about what really went down and how she lost everything due to her feud with her former co-star.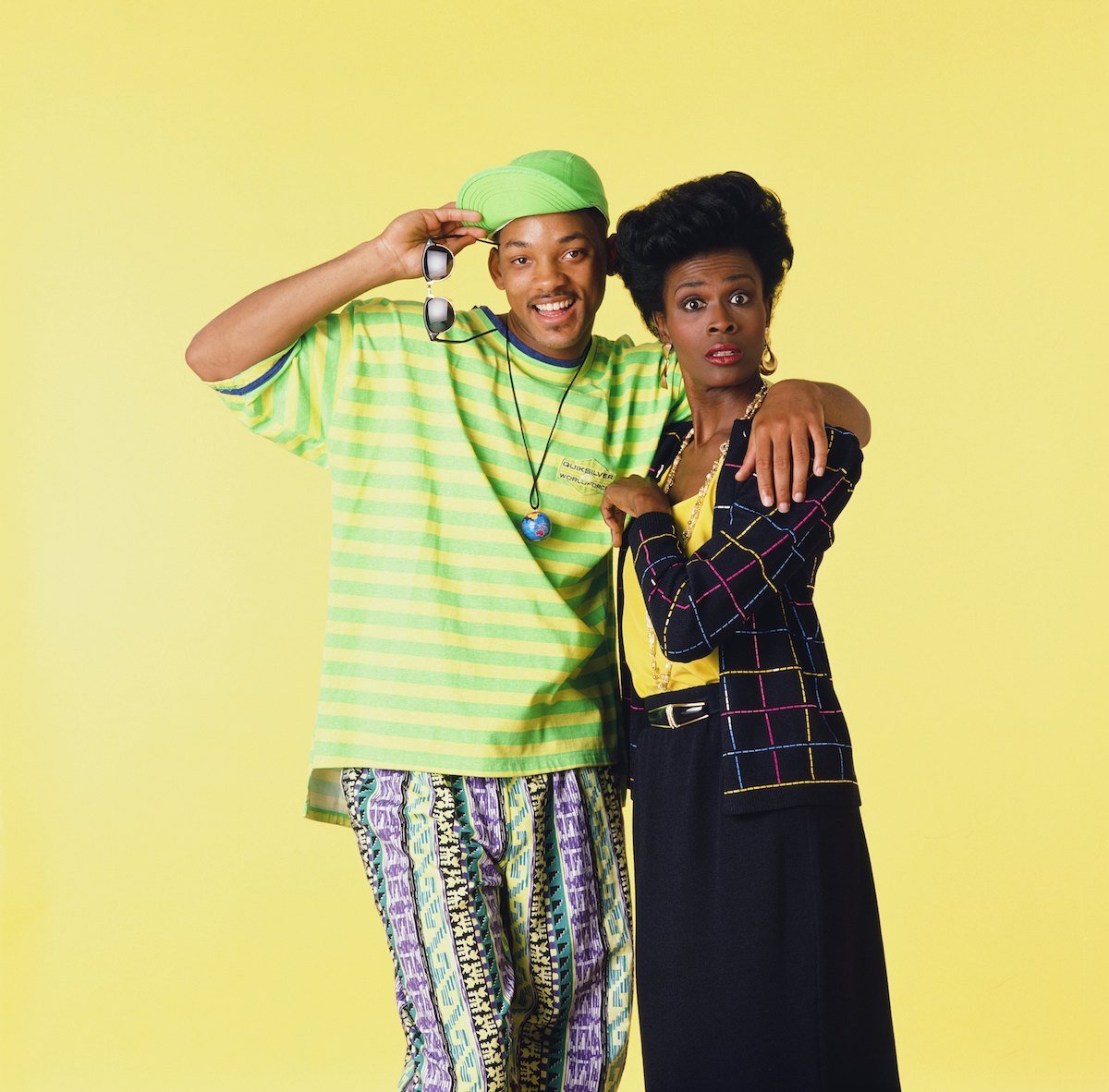 Janet Hubert was never fired from 'The Fresh Prince of Bel-Air'
One of the more shocking revelations from the Fresh Prince reunion was that Hubert was never actually fired from the sitcom. Instead, she chose to leave on her own. For years, rumors swirled that Smith had her fired and brought in Reid to replace her. However, that's not exactly how things happened.
Instead, Hubert says that she was offered a horrible deal that would allow her to film for just two months and two weeks while not being allowed to work anywhere else.
"That meant my salary was cut. I had a new baby and a husband who was out of work. I said no," she explained.
Janet Hubert says she was struggling a lot while starring on 'The Fresh Prince of Bel-Air'
While fans adored watching Hubert as the no-nonsense Aunt Viv for three seasons of Fresh Prince, behind the scenes, the actress was having a difficult time in her personal life. During the Fresh Prince reunion, she explained that she was in a "very abusive marriage" and was also a new mother. She confessed to Smith,
When I left the show, I had this new baby and no one. Family disowned me, Hollywood disowned me, my family said you've ruined our name and I wasn't unprofessional on the set. I just stopped talking to everybody because I didn't know who to trust, I had been banished. They said it was you who banished me. Because you were Will, you were a kid. It was hard.
Janet Hubert says she lost everything because of her feud with 'The Fresh Prince of Bel-Air'
Though Hubert has worked hard to forgive Smith and move past her issues with him, she also reminded him and everyone else how powerful words can be during the reunion. After she left the series, the then 22-year-old called her difficult and challenging, which effectively boxed her out of Hollywood.
During a 1993 interview with an Atlanta radio station, the Men In Black actor said via Mic, "I can say straight up that Janet Hubert wanted the show to be The Aunt Viv of Bel-Air Show because I know she is going to dog me in the press." For Hubert, that shattered her viability in Hollywood.
 "You took all of that away from me, with your words," Huber told Smith during the Fresh Prince HBO Max reunion. "Words can kill. I lost everything. Reputation, everything, everything. I understand you were able to move forward, but you know those words, calling a Black woman difficult in Hollywood is the kiss of death. It's hard enough when you a dark-skinned Black woman in this business."
Thankfully, Hubert is in a much better place personally and with Smith.