'Friday': Chris Tucker's Co-Stars Banded Together to Help Him Become Smokey
Chris Tucker almost lost Smokey in 'Friday,' but his future co-stars helped him out.
Most actors are fortunate to get land one project that stands the test of time. And Friday is absolutely one of those movies. The 1995 comedy — co-written by, produced by, and starring Ice Cube — did more than earn its money back. The film kickstarted a pop cultural phenomenon that lives on decades later. And to think Ice Cube's co-star Chris Tucker nearly missed out on the chance to play his breakthrough role. Here's how his fellow actors helped Tucker nail his Friday audition.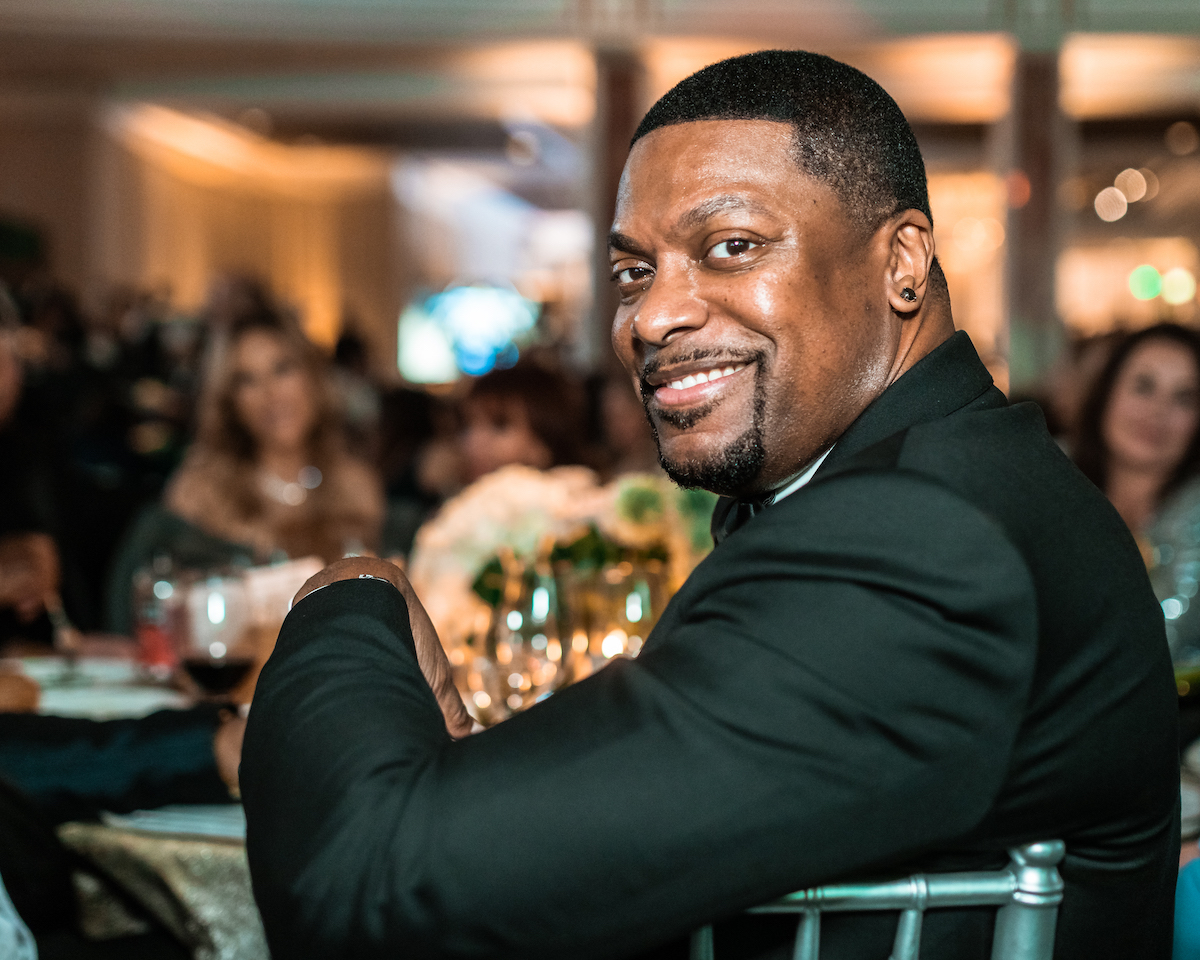 Chris Tucker's first 'Friday' audition was a disaster
Ice Cube and Friday co-writer DJ Pooh saw Tucker on Def Comedy Jam and became convinced he was the right man to play Smokey. At the time, the young comedian had only really appeared in a single film, House Party 3. So after the studio balked at letting DJ Pooh play Smokey, he and Ice Cube countered that Tucker would be a good choice. After all, Friday and House Party 3 were made by the same studio, New Line Cinema.
So Tucker came in to read for the role. But as casting director Kim Hardin admitted, the actor was "horrible." However, she could tell something else was at play, that Tucker wasn't focused. Graciously, Hardin gave him the chance to return after he was better prepared. And that extra opportunity made all the difference in the world.
Faizon Love and Angela Means stepped up for him
After Tucker bombed his first Friday audition, the actor's friends Angela Means and Faizon Love — who play Felisha and Big Worm in the movie — banded together to help him prepare. And Means told Complex exactly how she and Love got Tucker in the right headspace to play Smokey.
"Chris Tucker and I were comics in Atlanta together, … and I always looked at him as my little brother, like a responsibility. I heard through the grapevine that they basically wrote the [Smokey] part for him. He goes in for his audition and they tell him to come back, to go study, get a coach, whatever. … I was like, 'Just get over here, and bring all of your material!' Me, Faizon, and [A.J. Johnson, who plays Ezal] had our jobs. It was just Chris left. We were all a clique, and Chris didn't have his part. So I told Faizon that Chris needed our help. I put a big pot of spaghetti on the stove, and Chris and Faizon came over. … By the time that spaghetti was gone, Chris was Smokey."
When Tucker went back in to read for Hardin, he nailed it. And as Friday's enduring legacy has proved, the actor was absolutely the right choice for the role. In fact, fans would probably be unable to imagine the movie any other way.
Chris Tucker's role in 'Friday' made him a movie star
After Friday's release, Tucker became the movie's breakout star. Supporting turns in movies like Dead Presidents, The Fifth Element, and Jackie Brown soon followed. In 1997 — just two years after Friday — Tucker starred opposite Charlie Sheen in Money Talks. That movie was a modest success but marked Tucker's first movie with director Brett Ratner.
Ratner and Tucker would reteam on the next year's Rush Hour. And in addition to making Jackie Chan a cross-over success in Hollywood, the film set Tucker up to become one of the industry's highest-paid actors with its sequel. Even now, Ice Cube hopes to one day get Tucker back as Smokey for Last Friday. But after decades and two sequels without Tucker, it's unlikely the pair that made Friday such a classic will share the screen again.